DON'T BE TOO CRUEL: A.I. Predicts How Elvis Would Look Today
Posted on: September 2, 2023, 05:40h.
Last updated on: September 4, 2023, 01:54h.
More than 46 years after Elvis Presley was found dead in his bathroom at Graceland, the question of what more of an impact the king could have had on rock n' roll and broader society is impossible to answer.
However, the question of how he would have appeared today has now been answered … by artificial intelligence. Elvis would have been 88 had he lived.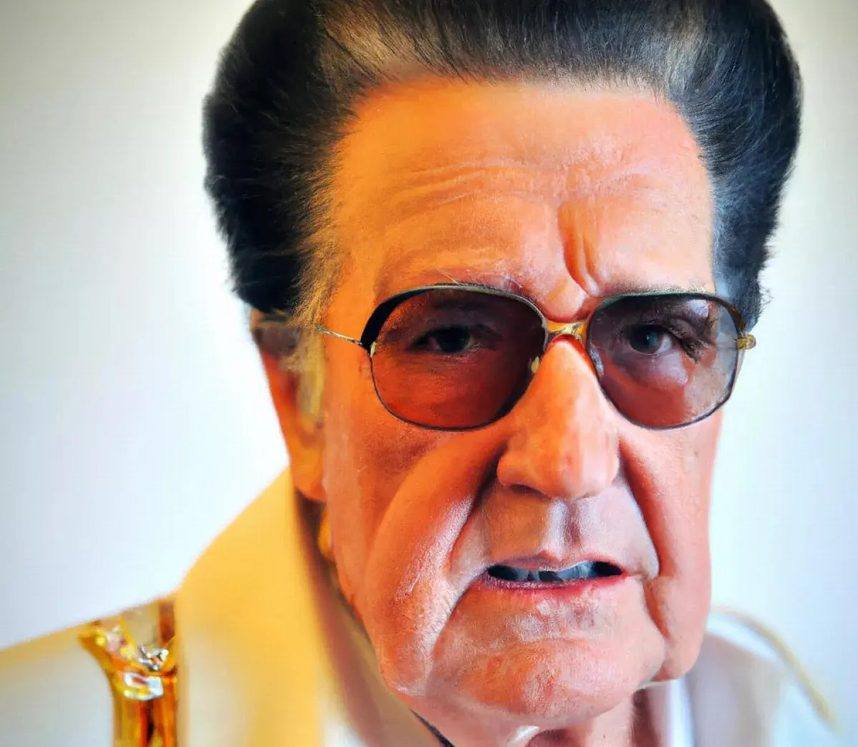 In the computer-generated "snapshots," obtained by the Daily Star website, the "Hound Dog" singer takes on the saggy skin of a basset hound himself. He also apparently hasn't seen a dentist since he was alive, as his uncapped teeth are brown and appear to be rotting.
However, the program treated his trademark dyed-black hair nice. It also apparently solved the health problems that caused him to balloon to around 350 lbs. during the year before his death at age 42.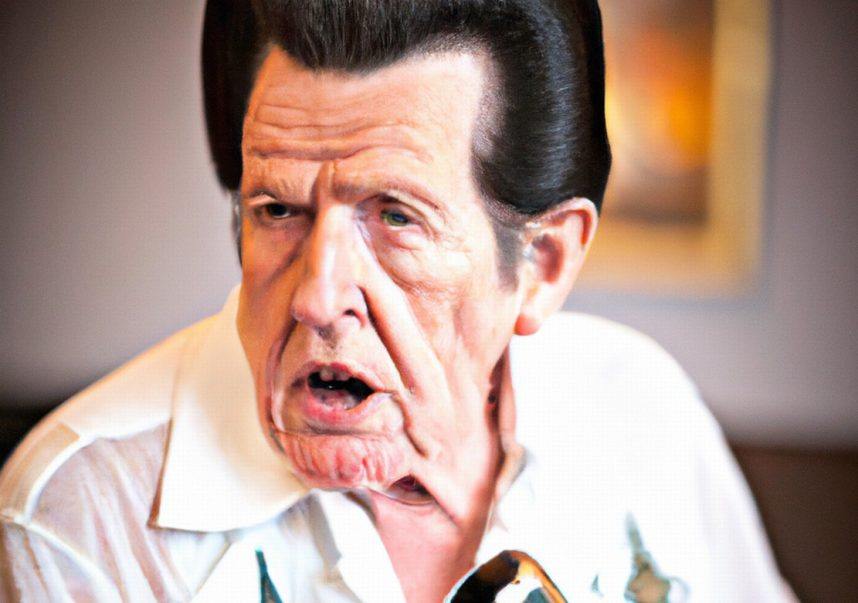 The perennial Las Vegas Hilton headliner reportedly suffered from issues including cardiovascular disease, hepatitis, bleeding ulcers, and drug addiction. According to multiple reports, he was unethically written nearly 10,000 prescriptions for amphetamines, barbiturates, narcotics, tranquilizers, sleeping pills, laxatives, and hormones.
Return to Renderer?
The illustrations were generated by DALL-E 2, a system from OpenAI, the San Francisco-based AI research lab, that creates photo-realistic images based on descriptions in natural language.
It was not made clear how much liberty the program took in creating the images. For instance, was it instructed to dress Elvis in his trademark glasses and one of his rhinestone jumpsuits, or did it choose his accessories on its own?
Presley died on Aug. 16, 1977, though many still seriously doubt that fact. His cause of death was listed as cardiac arrythmia. However, because a four-month-old impacted stool was found lodged in his large intestine during his autopsy, the chief investigator for Tennessee's chief medical examiner speculates that he died from a form of "Valsalva's maneuver," a strain that intensely compresses the chest.
If someone has underlying heart disease, then simply straining to defecate can bring on a fatal heart arrhythmia or heart attack.