Las Vegas Sphere to Debut Lifelike Robot Greeters, Raising Questions
Posted on: September 19, 2023, 06:28h.
Last updated on: September 20, 2023, 01:14h.
Humanoid robots will greet guests entering the Sphere in Las Vegas, the venue announced Tuesday.
According to a news release, five life-like units, all named "Aura," will welcome guests ahead of events and tell the story of humanity's "history of innovation," a history that naturally ends at the Sphere. (Where else?)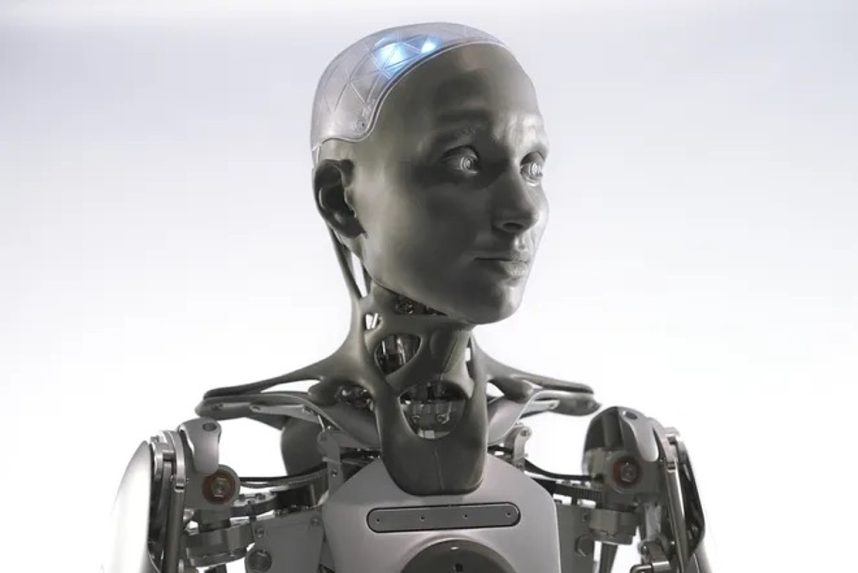 "I find it stunning, some people may find it creepy, but everybody will find it fascinating," David Dibble, CEO of Sphere Entertainment's MSG Ventures division, told USA Today. "She sees you, and as you move around, she'll follow you, she'll track you, she'll interact with you."
The Aura robots are programmed to provide directions inside the venue and details on each day's performances. They can also answer detailed questions about the venue's engineering and technology
Since the robots use artificial intelligence to learn, according to Sphere officials, each interaction with a human will serve as an opportunity for all the units to advance their technical capabilities.
Additionally, the Aura prototype will serve as Sphere's "spokesbot" and brand ambassador across digital platforms and social channels. Earlier this year, "she" appeared in a Sphere commercial that aired during the Academy Awards.
Below is a video of an Aura robot posted by KLAS-TV on YouTube:
The Sphere is set to open on Friday, Sept. 29, when the venue serves as the host for U2's first Las Vegas residency.
Novelty or Dangerous Threat?
Robots in a high-tech atmosphere are certainly appropriate, and the novelty factor is huge with the Aura units. But are we celebrating machines that will eventually make all human jobs obsolete?
In 2020, the World Economic Forum released a report estimating that by 2025, 85 million jobs may be displaced by a shift in labor division between humans and machines.
In Las Vegas, the threat of automation looms particularly large. Studies show that between 38% and 65% of all Strip jobs could be fully automated in the next 10 to 15 years. Already, robots serve food and drinks and work as front-desk agents, while text-bots make restaurant recommendations instead of concierges.
"New technology being introduced in the workplace is not new," Bethany Khan, a spokeswoman for Culinary Workers Union Local 226 — which represents about 60K workers in Las Vegas' hospitality industry — told Casino.org last year.
"Hospitality jobs will continue to change and evolve as they always have," Khan said. "The Culinary Union's innovative technology language ensures that workers can grow with technology, have a seat at the table, and that new technology is implemented in a worker-centered way."
Later this year, the Culinary Union hopes to have a new negotiated contract that includes protections against AI replacing jobs.