Donald Trump No-Show Debate Gamble Might Pay Off Ahead of Iowa Caucus
Posted on: January 29, 2016, 03:00h.
Last updated on: January 30, 2016, 07:56h.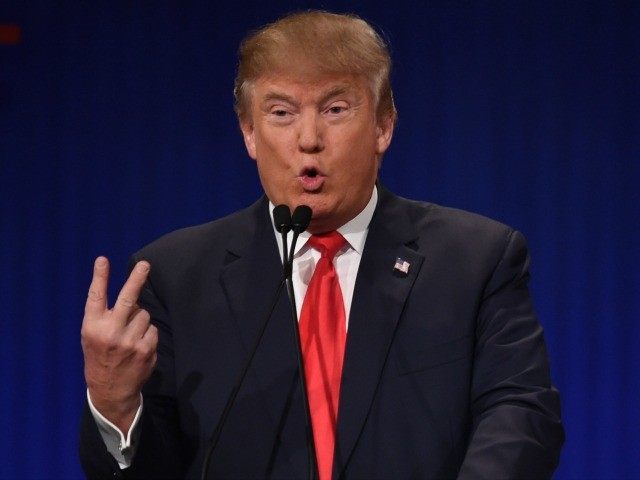 Donald Trump has revolutionized traditional campaign strategy and baffled political pundits since he officially entered the GOP presidential run-off race last June.
Initially considered a long shot at best and a candidate that would quickly fizzle, Trump's dominating lead throughout the Republican Primary process has simply rewritten the book on presidential campaign approach.
On Thursday, he wrote what might have been his most unorthodox chapter yet.
Following a bitter dispute with Fox News (FNC) host Megyn Kelly and a satirical press release by the news organization questioning Trump's toughness, the multibillionaire opted to forego attending the seventh Republican debate, as it was being hosted by FNC.
Just days before Iowans head to caucus, Trump's decision raised eyebrows once again, and the consequences were unknown until the other remaining candidates took their podiums last evening.
Elephant Not in the Room
FNC boss Roger Ailes refused to give in to Trump's demand that Kelly not moderate. Kelly led the debate along with Chris Wallace and Bret Baier, as the rest of the best from the GOP field jumped at the chance for more airtime and less Trump.
Texas Senator Ted Cruz, the man closest to Trump in the national polls, opened the program by joking, "I'm a maniac, and everyone on this stage is stupid, fat, and ugly … Now that we've gotten the Donald Trump portion out of the way."
Former Florida Governor Jeb Bush also took a few jabs at the frontrunner, but by and large, the seven candidates adhered to what seemed to be a predetermined decision to not make the debate about Trump's absence.
All Eyes on Cruz
Along with Florida Senator Marco Rubio, Cruz is thought to be the more traditional conservative candidate to Trump's brash, "insult and assault' methodology. But without the Donald on the stage, Cruz became enemy number one to the other candidates, and even the moderators themselves, or so the senator himself claimed.
"I would note that the last four questions have been, 'Rand, please attack Ted. Marco, please attack Ted. Chris, please attack Ted. Jeb, please attack Ted,'" Cruz said, followed by bountiful boos from the audience.
The line had worked several debates earlier, when Cruz attacked the CNBC moderators for seemingly trying to initiate fights. But on Thursday, it just fell flat. That's show business.
Rubio and Cruz also engaged in a hostile exchange over amnesty. FNC showed clips of both men during prior senate hearings that seemed to show each one flip-flopping on the issue.
New Jersey Governor Chris Christie injected what appeared to be a strong comment after the dispute between the two senators.
"This is why you need to send someone outside of Washington to Washington," Christie said. "Stop the Washington bull and let's get things done."
Thursday was Cruz's worst performance, according to the majority of analysts, and that should only help Trump.
Case of the Monday
FNC released a statement on Trump's absence that said the frontrunner accepted the network's apology for its satirical and rather bizarre statement. Fox also claimed Trump offered to participate in the debate, if FNC donated $5 million to his charities.
"We explained that was not possible and we could not engage in a quid pro quo," FNC said.
Will Trump's no-show lead to less support from Iowans? We'll find out Monday night.