DFS Market to Double by 2021, Says Analyst
Posted on: November 29, 2016, 03:00h.
Last updated on: November 29, 2016, 03:54h.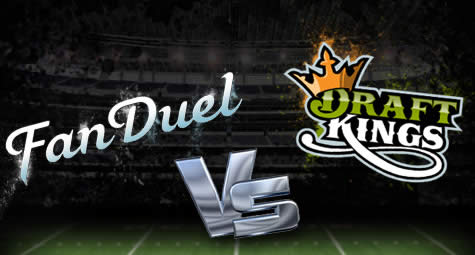 The DFS market will be worth $5.3 billion by 2021, up from $2.6 billion this year, according to a new study from Juniper Research.
The UK-based analyst, which specializes in the mobile and digital tech sector, said it believes growth will largely be driven by the emergence of new markets over the next five years.
While more than 75 percent of the worldwide DFS market is based in North America, and some 50 million Americans engaged in some form of fantasy sports in 2015, Juniper believes that new markets, notably the UK, Australia and Latin America, will prove lucrative for the major DFS players.
"Currently North America dominates the industry with US regulatory loopholes denoting the activity a 'game of skill,' rather than gambling," said Juniper. "Nonetheless, with several smaller players in operation globally, and an initial foray into the UK by the industry leaders, West Europe will become the next major market over the coming five years."
Slow Start in UK
Both FanDuel and DraftKings have launched in the UK and have thus far failed to make a splash in a country where the populations gambling whims are catered to, by a vast array of live, multi-platform sports betting options.
FanDuel's CEO, Nigel Eccles, has even suggested that a completely different product might be needed to engage with these new markets.
"We think that sports is universal, but the way people engage with sports is different, and the right game for them might be different in every country," he told Bloomberg last year.
Best of Times, Worst of Times
It's been a difficult period for DFS, whose rise throughout 2015 appeared unstoppable, only to be stalled towards the end the year by the so-called "insider trading" scandal. The resulting investigation by the New York State DA, ultimately threatened DraftKings and FanDuel with billions in fines and temporarily isolated the two companies from their second-biggest market in the US.    
The industry began 2016 in a state of disarray, facing regulatory uncertainty across the US. Things got better throughout the year, though, as many states began to legalize and regulate the contests, or, at the very least, offer legal clarification.
But all the money FanDuel and DraftKings had spent on legal fees and lobbying for their cause left them cash-strapped and reportedly behind with payments to their suppliers.
FanDuel and DraftKings' forthcoming merger will allow them to weather this storm, says Juniper, consolidating their position and dwarfing their closest rival, Yahoo.
But the enlarged company will also have to convince their players they have a chance to win, rather than being swallowed up by a small percentage of skilled players.
Only then will they avoid the waning interest and dropping liquidity that has troubled the online poker industry in recent years.
"DraftKings and FanDuel have used aggressive marketing strategies that gave rise to accusations of false advertising and concerns with cost overruns," said Juniper's Lauren Foye. "Both they and emerging players will need to quell suggestions that only 10 percent of 'professional' players win the monetary prizes on offer."