Detroit's Greektown Casino-Hotel Providing Free Rooms to First Responders During Coronavirus Outbreak
Posted on: March 31, 2020, 01:11h.
Last updated on: March 31, 2020, 09:57h.
Detroit's Greektown Casino-Hotel has set aside 40 free-of-charge rooms for police officers, firefighters, and emergency medical technicians. Numerous Detroit first responders have fallen ill, and a few have died from the virus.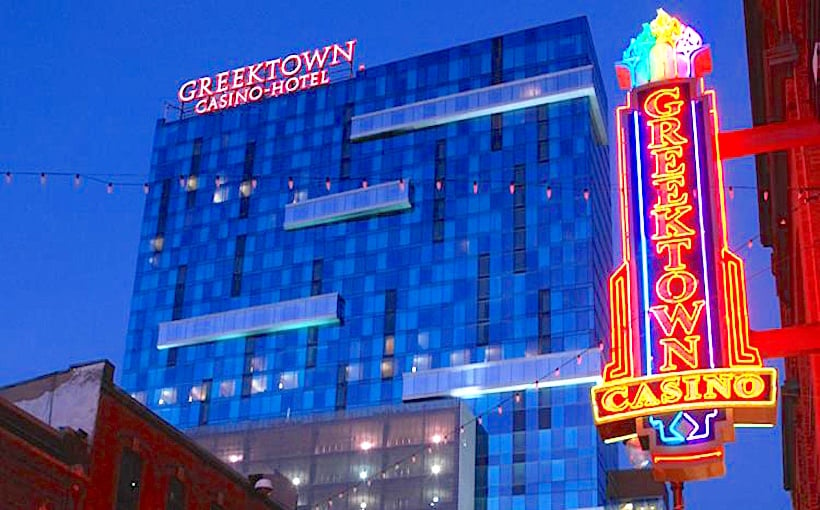 In order to stay at the hotel, the first responders must be free of coronavirus symptoms. Their health is constantly monitored.
Whenever they enter or exit the hotel, guests will get temperatures taken. Fever is a key sign of the illness.
The free offer comes after hotel management heard that emergency workers were worried about going to their homes, given that they were exposed to the COVID-19 virus. The coronavirus can be easily transmitted to family members.
Greektown owner Marvin Beatty, who in an earlier career was a city firefighter, explained to the Detroit News, "There are so many first responders who are out there working, and coming in contact with a lot of people.
We're providing them a safe place to go instead of going home and potentially exposing their families," Beatty said.
The hotel, like many in the state, closed after Michigan last week issued a closure order for non-essential businesses. That led to such low occupancy rates that hotel managements decided to close buildings rather than operate them while they are close to empty.
Many Police Officers Ill
Already, two Detroit police officers died from coronavirus. They include the commander of the Homicide Section and a civilian 911 dispatcher.
As of Friday, 39 Detroit police officers tested positive for the virus. That includes Chief James Craig, 63, who is now under quarantine.
Approximately 500 police officers were under self-quarantine. Also, 21 Detroit firefighters were under quarantine.
Craig Miller, president of the Detroit Police Officers Association, told the News that given these numbers, many police officers were anxious, .
We discussed this with the mayor on Friday, because one of our concerns is officers who are scared to go home," Miller said. "It's nice that [the hotel is] giving those officers a place to stay during this crisis."
Miller is attempting to reassure Detroit officers worried about the virus. "Right now, we have to keep our citizens calm, and we also have to keep our officers calm," Miller said.
"I'm trying to stay in contact with everyone, because I'm getting a lot of phone calls from people who want answers," Miller added. "I've told the union stewards to give people my cell number; they can call any time if they have any questions."
Each police patrol car has two personal protection equipment kits with protective masks and gloves. Officers are also checked regularly for fever.
"Every time they use them, a task force comes to the precinct to replace what's been used," Miller explained.
"We just got a bunch of surgical masks the officers can wear all day long," Miller added. "They have N-95 masks they can wear when they come in direct contact with someone they believe may be infected, because those offer more protection."
When the police chief tested positive for coronavirus on Friday, Detroit Mayor Mike Duggan called it "a shock," WXYZ reported.
"I knew this disease doesn't discriminate. It doesn't matter your rank, age."
Beyond the first responders, Fox-2 Detroit reported that state Rep. Isaac Robinson, whose district includes part of Detroit, died over the weekend after contracting coronavirus. In total, as of Monday, there were 184 deaths and 6,498 confirmed cases of COVID-19 in Michigan.
That includes Wayne County's total cases of 3,195. Detroit is in that county.
Gaming-Related Venue Used for Patients
Elsewhere in the US, New York City's Aqueduct Racetrack was approved as an emergency hospital to temporarily house sick residents.
Up to 1,000 patients will be placed inside track buildings. Some health-related equipment could be stored outside the buildings
In other states, ranging from Nevada to Connecticut, using casinos or adjoining hotels to house people is being considered.
Often, officials opt for convention centers or other expansive buildings or outdoor spaces because they are easier transformed into hospital-type complexes than traditionally-designed hotels.