Detroit Casinos Benefit From Caesars Windsor Strike, Michigan Online Gambling Bill Advances
Posted on: June 13, 2018, 02:30h.
Last updated on: June 13, 2018, 12:45h.
Detroit casinos won more money in May 2018 than in the previous year, as gross gaming revenue (GGR) increased 3.9 percent to $124.6 million.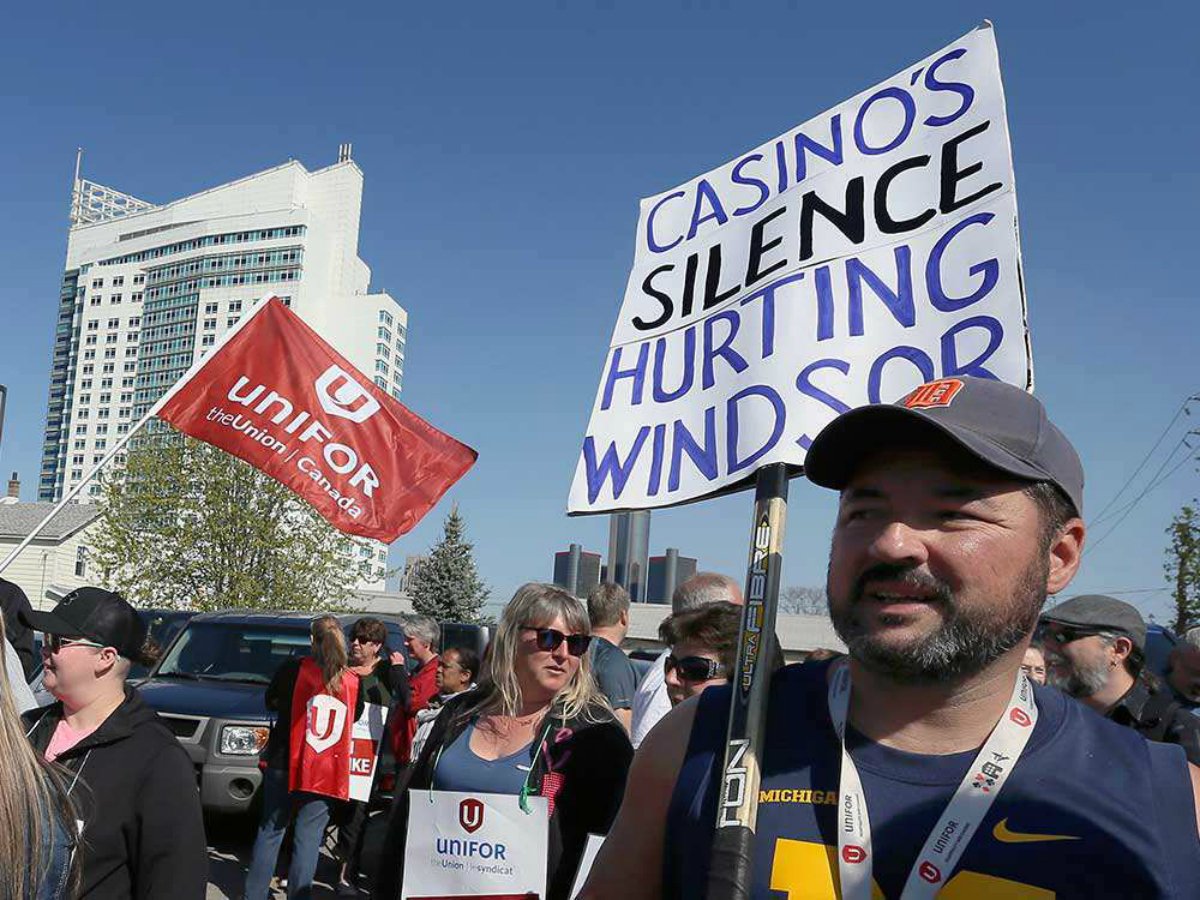 MGM Grand Detroit, MotorCity, and Greektown likely benefited from the Caesars Windsor strike. Union members refused to work for more than 60 days at the Canadian-side casino property that sits along the banks of the Detroit River.
Caesars Windsor recently came to new terms with its union, but not before Detroit's gambling floors reaped financial benefits. GGR was up 2.5 percent in April, the first month that workers walked off the job.
Analysts believe the two-month strike could change behavior patterns for some gamblers. "Management (Caesars) should be concerned about some measure of erosion or loss of patron loyalty," financial advisor Alex Calderone recently told the Detroit Free Press.
Caesars Windsor was completely closed during the strike. In addition to lost gaming revenue, the casino canceled hotel reservations and concerts. The property reopened June 7.
With five months on the books, GGRs at Detroit's casinos are up 1.2 percent year-over-year.
Strike It Rich
With Caesars Windsor the only casino near Detroit on the Canadian side, Canucks were forced to make the short commute into Michigan's largest city to satisfy their gambling desires.
MGM Grand was the biggest beneficiary, as the casino's $54.3 million haul represented a 7.6 percent premium on the same month in 2017. MotorCity reported GGR growth of 2.2 percent, and Greektown saw its bottom line increase by less than one percent.
The casinos weren't the only beneficiaries of the strike. Government coffers were too.
The state, which taxes commercial GGR at 8.1 percent, collected just shy of $10.1 million in May. Detroit, which receives 10.9 percent of net win and other monthly fees, took in $14.8 million.
Online Gambling, Sports Betting
Detroit's three casinos could soon become equipped with new weapons to grow business: internet gambling and sports betting.
The Michigan House of Representatives approved a measure on Tuesday to authorize online casinos in a 68-40 vote. The legislation will be shelved until the state Senate reconvenes in the fall.
Should the legislation receive the upper chamber's support and later be signed into law by Governor Rick Snyder (D) or the winner of the 2018 gubernatorial election, Detroit's three casinos, plus the state's 23 tribal gaming facilities, would be permitted to operate online.
The bill would tax online GGR at eight percent. Fifty-five percent of the tax revenues would be earmarked to help support the Detroit casinos, 35 percent would go to the Michigan Internet Gaming Fund to govern internet operations, five percent would support state schools, and five percent would be directed to the transportation fund.
"It will allow internet gaming as it pertains to all the games currently allowed in a brick and mortar casino," bill author Rep. Brandt Iden (R-Kalamazoo) explained. "If a casino doesn't have a physical presence here, they're not going to be able to do it."
The iGambling bill is the first step in allowing sports betting to take place in Michigan. Lawmakers are expected to consider regulations in response of the Supreme Court's recent repeal of the longstanding federal sports betting ban. Like numerous other jurisdictions, Michigan wants to allow gamblers to place bets via mobile devices from within the state.
Similar Guides On This Topic