Desert Diamond Casino Kidnap Gang: Third Suspect Arrested in Phoenix
Posted on: February 9, 2021, 05:09h.
Last updated on: February 9, 2021, 06:25h.
Police in Glendale, Arizona have arrested the third and final member of a gang suspected of posing as cops to kidnap two winning slots players from the Desert Diamond Casino, according to local reports.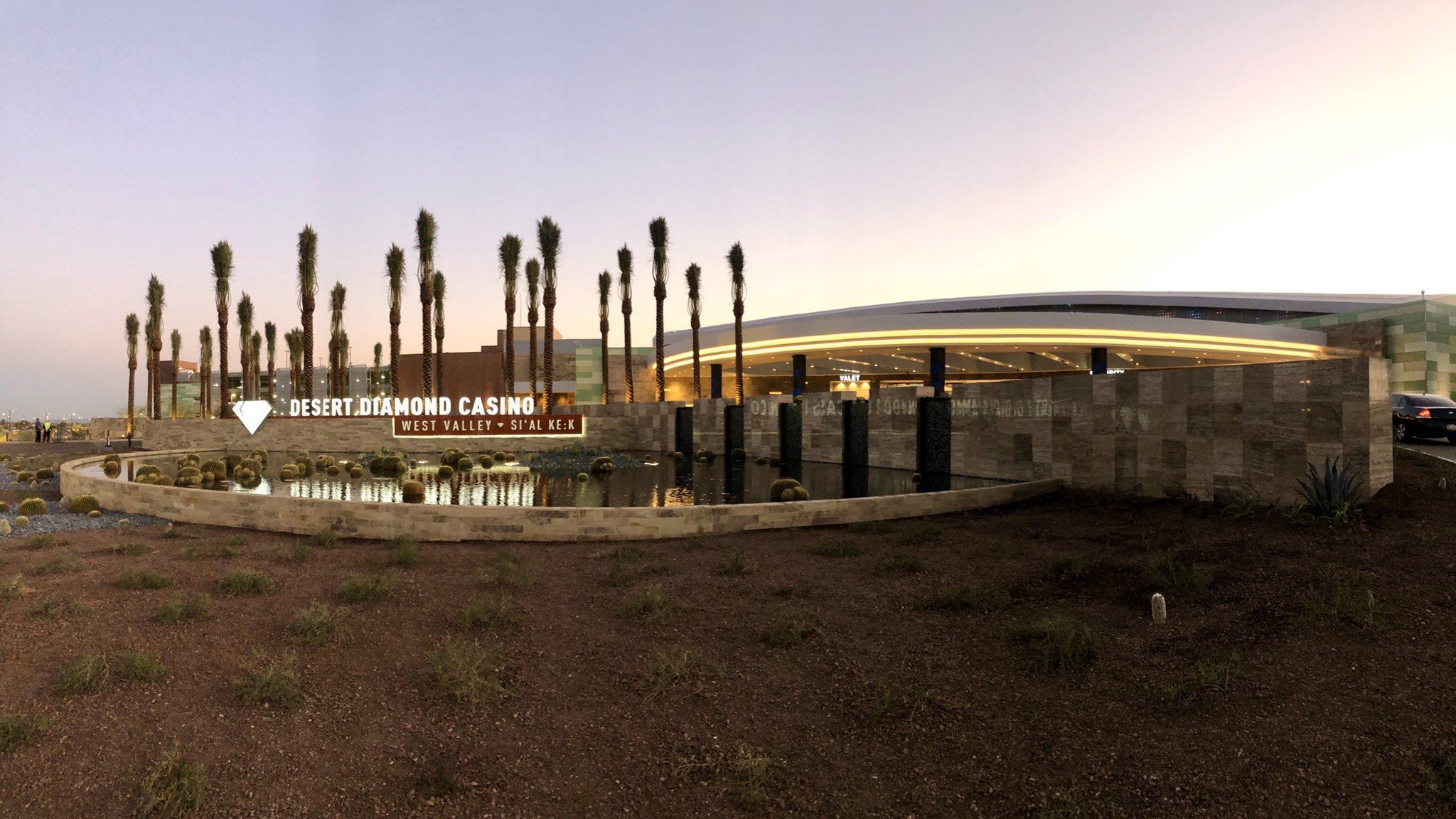 David Stevens, 31, was taken into custody on Friday and charged with felony kidnapping, armed robbery, aggravated robbery, and impersonating a police officer.
He was identified as a suspect by his girlfriend, Lisa Gomez, 28. She was arrested February 2 for her alleged involvement in the abduction. Isaac Castro Gonzalez, 38, was apprehended by a SWAT team at his home in Phoenix on January 15 in relation to the incident.
Gonzalez is a documented member of the Wet Back Power 31st Avenue and the Border Brothers gangs in Phoenix.
Followed from Desert Diamond
Police believe Gomez acted as a scout for the gang. She is seen on the Desert Diamond's security video following the two female victims out of the casino after one of them had won $300 playing slots.
As the women started for home in a BMW SUV just after 2 am, they were stopped by what they believed to be an unmarked police car with a blue flashing light, a Chevrolet Malibu. Police believe this vehicle was driven by Gonzalez.
Another car, a Nissan Titan, blocked the women in. Police think it contained Gomez and Stevens.
According to the arrest report, the women were forced out of the BMW and their hands were restrained with zip ties and handcuffs. They were then returned to the vehicle while one of the suspects held them down so they could not see where they were being driven.
Their abductors threatened to kill them unless they revealed their PIN numbers. One brandished a gun.
The terrified victims were then taken on a tour of Glendale's ATM machines, while the criminals withdrew around $3,000 from their bank accounts. They also stole their purses and cell phones. The kidnappers eventually released the women at around 5 am.
Dragnet Tightens
Detectives were able to identify Gonzalez from the casino's surveillance video and linked him to the Chevrolet Malibu. He barricaded himself inside his apartment when police arrived with a warrant.
Detectives located the Nissan Titan on February 2 after tracking a cell phone Gonzalez had called, and attempted to pull it over. It failed to stop, and a chase ensued.
Gomez was captured after the occupants abandoned the vehicle and fled on foot. But the driver, believed to be Stevens, escaped, until his arrest last week.
Police have yet to release Stevens' mugshot.
Jason Hudson, director of security for Desert Diamond, said the arrests exemplified the "strong working relationships we have built with neighboring jurisdictions, closely coordinating with each other to protect our guests and the public."
Most Read