UFC Fight Night Odds: Lewis Faces Oleinik in Heavyweight Main Event
Posted on: August 8, 2020, 01:30h.
Last updated on: August 10, 2020, 07:45h.
William Hill lists Derrick Lewis as a (-200) favorite over Aleksei Oleinik in the main event of Saturday's UFC Fight Night card from the Apex facility in Las Vegas.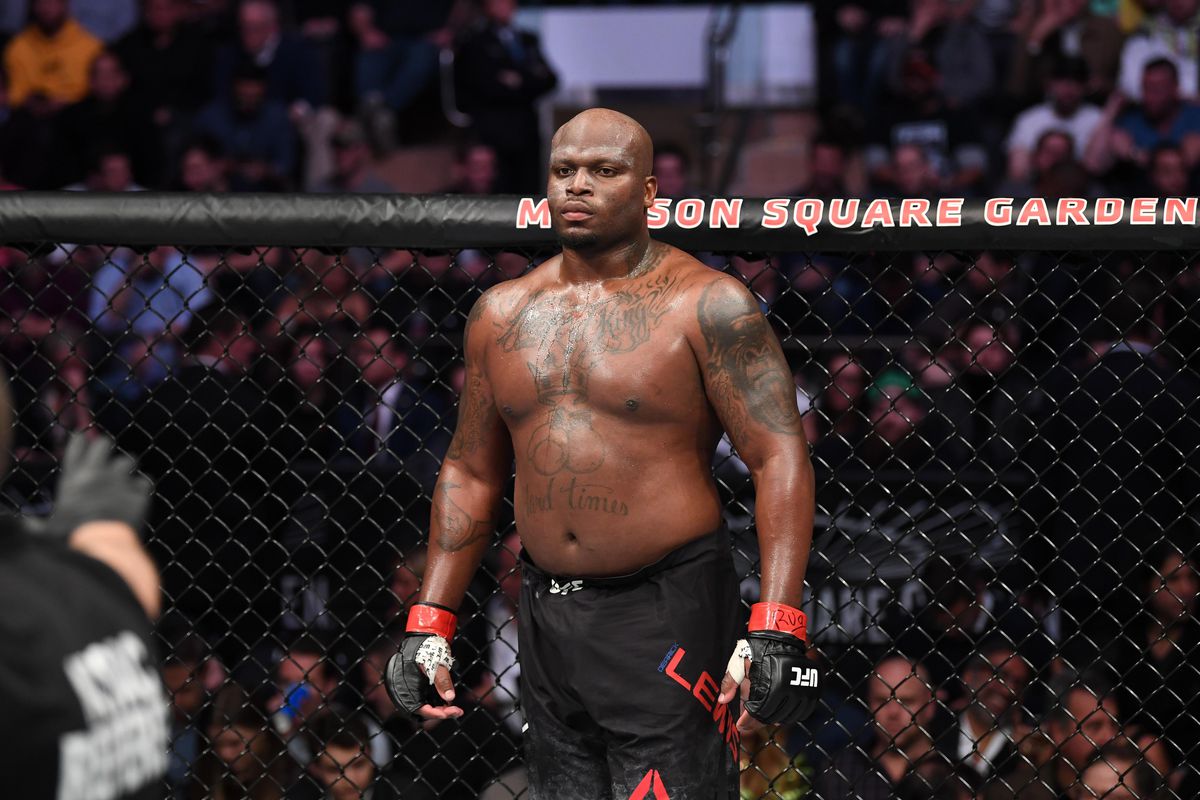 Lewis and Oleinik both rank among the top 10 contenders in the heavyweight division, and the winner of Saturday's bout could become relevant in the divisional championship picture.
For Lewis (23-7), victory would likely set up a major fight — perhaps not a shot at the title, but certainly an eliminator against another contender like Curtis Blaydes or Francis Ngannou.
Lewis' Unforgettable Interview
Lewis once fought for the heavyweight title, losing to Daniel Cormier via submission in a rather one-sided bout. But most fans know him best for his previous fight when he scored a stunning knockout against Alexander Volkov with just 11 seconds remaining in the fight.
Lewis' interview after the fight was even more memorable than his performance.
My balls was hot," Lewis told Joe Rogan when asked about why he took his pants off after the win.
Lewis promises to be a leaner, more explosive fighter going forward and says fans will see that on Saturday.
"I think you'll see something you haven't seen from me in a long time in the Octagon," Lewis told reporters. "I'm going to come out balls blazing."
Ready for the Octagon
Now 43, Oleinik (59-13-1) continues to be a dangerous fighter for nearly any opponent. While the Russian has lost some of his athleticism, he can steal wins on the back of his strength and wrestling skills. Given that he'll probably need to surprise Lewis to find victory on Saturday, he isn't giving anything away about his plans.
Of course, you don't know my game plan, and I hope Derrick won't, too," Oleinik told Cageside Press. "Because if he knows about my game plan, it's terrible difficulty. This is like chess. You must always [take] different steps. He's explosive, he's smart…this is one of the most dangerous fighters in the world."
In the co-main event, former middleweight champion Chris Weidman (14-5) returns to the division after a short dalliance at light heavyweight. A loss to Dominick Reyes last year ended that experiment, sending Weidman back to his natural division in search of a win that could jump-start another title run.
"I need to get a freaking W," Weidman told MMA Fighting. "I need to get back on my winning ways. I think I have a lot of advantages in this fight. But when you're in there, you never know what's going to happen.
Weidman will face off against Russian talent Omari Akhmedov (20-4-1). The 32-year-old has won five of his last six fights, with only a draw against Marvin Vettori breaking up a winning streak that dates back to 2016.
Akhmedov possesses the power to take out Weidman, though the former champion has the advantage in wrestling and experience. Weidman enters the fight as a slight -140 favorite over Akhmedov (+120).