Boston Red Sox Take 2-0 World Series Lead, Las Vegas Odds Say It's All But Over
Posted on: October 25, 2018, 11:00h.
Last updated on: October 25, 2018, 11:56h.
The Boston Red Sox have taken a commanding 2-0 World Series lead over the Los Angeles Dodgers, and that has prompted oddsmakers to push lines heavily in the American League pennant winners' favor.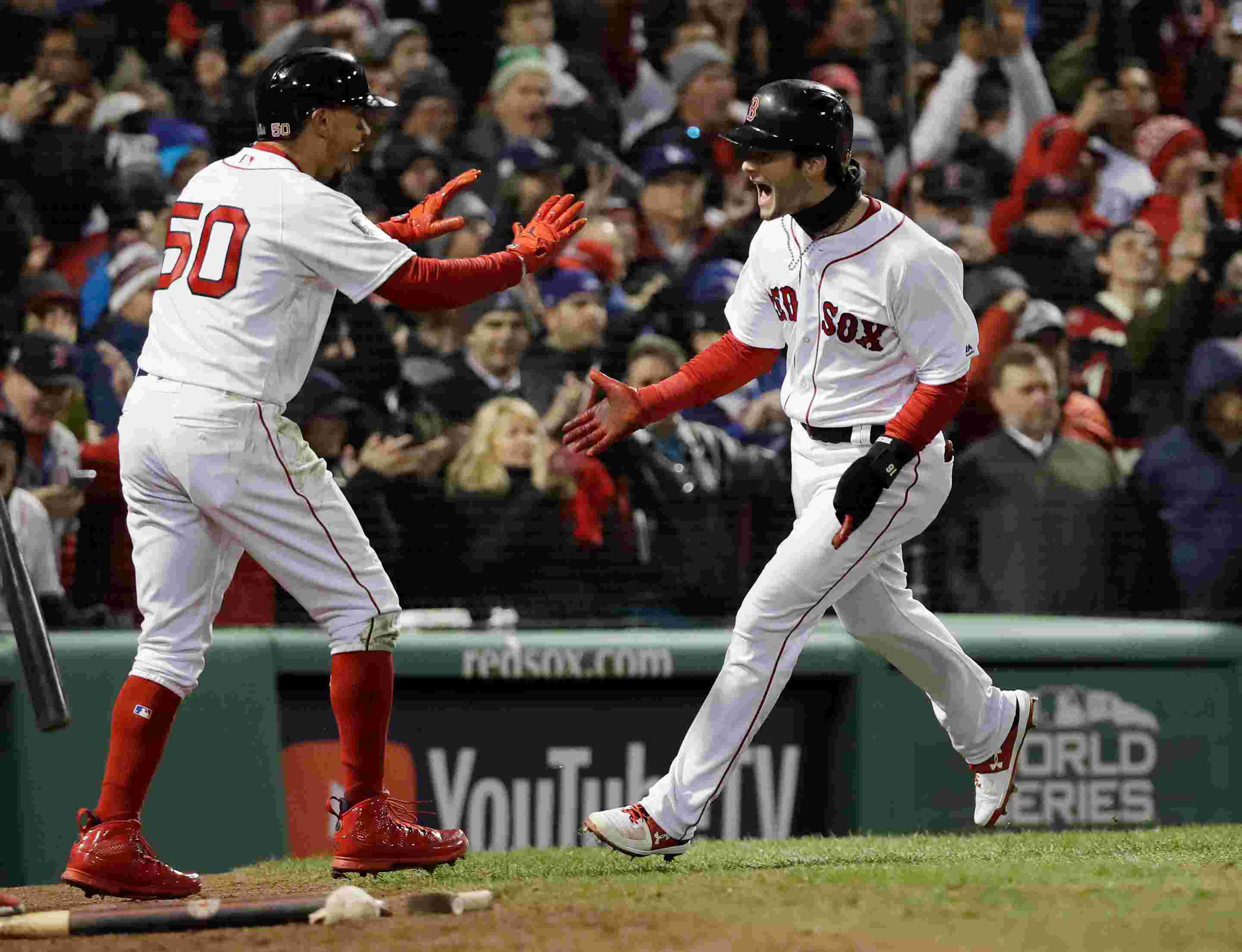 Boston won on Wednesday night to defend home field and take a 2-0 series lead, as the Fall Classic moves to the west coast for games three, four, and if necessary, five. Online sportsbook Bovada says the odds are much likelier that the Red Sox will win two more games before the Dodgers win four.
Following game two, Bovada has Boston the World Series favorite at -650, or implied odds of 86.67 percent. A $100 wager would net just $15.38 on that line.
The Dodgers are long underdogs at +450, or implied odds of 18.18 percent. A $100 bet and Los Angeles pulling off the comeback nets $450.
Price is Right
David Price did exactly what Boston paid him to do on Tuesday, as the pitcher went six innings against one of the most dangerous lineups in baseball. He struck out five, and gave up two earned runs on three hits.
Boston signed Price to a seven-year, $217 million contract in 2016.
"This is the biggest stage in baseball," Price said following Wednesday night's win. "To be able to do that, it feels good, for sure. I'm pumped for myself, pumped for all my teammates and coaches for us to be two wins away."
Forty-three of the 54 teams that have taken 2-0 World Series leads have gone on to win the MLB title.
"Historically, it's not a good thing losing the first two," Dodgers infielder David Freese told reporters. "But we're just in the middle of the World Series. We're down 2-0, we get that. We just understand that game three is a necessity, just like game two."
Game Three Odds
The Dodgers hope to reverse the momentum at home and find a way to get back into the series. They will send Walker Buehler to the mound, who went 8-5 during the regular season with a strong 2.62 ERA.
But this postseason, Buehler has struggled in the three games he's started. He gave up five runs in five innings to the Atlanta Braves in a game the Dodgers would lose. He gave up four runs in seven innings in a loss to the Milwaukee Brewers.
He will face Boston's Rick Porcello, who went 17-7 with a 4.28 ERA during the regular season. The Red Sox haven't lost a postseason game in which he's pitched.
The Westgate SuperBook has the Dodgers the game three favorites at -155. The line gives Los Angeles a 61 percent likelihood of winning their first game of the series. A $100 bet nets $64.52.
Boston is listed at +145, or odds around 41 percent. A $100 bet wins $145. Game three begins at 8:09 pm ET on Friday.
Similar Guides On This Topic