Derek Stevens' Downtown Casino Plans Head to Las Vegas Planning Commission
Posted on: May 8, 2018, 08:30h.
Last updated on: May 8, 2018, 06:48h.
Derek Stevens, owner of the "The D" and Golden Gate in downtown Las Vegas, has submitted plans to the Las Vegas Planning Commission for his mysterious Fremont Street project, which will be the first new hotel and casino to be built from the bottom up downtown since 1980. The commission is scheduled to take a series of votes on the plans on Tuesday.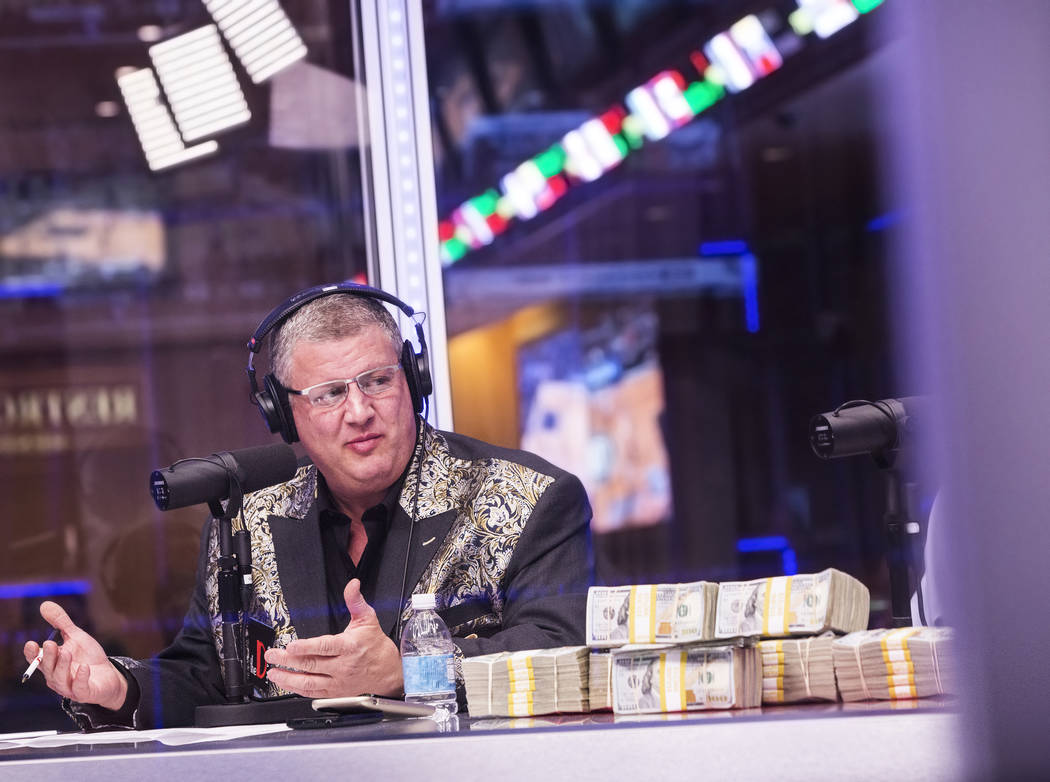 Stevens has been uncharacteristically tight-lipped about the development, which, as far as we know, does not yet have an official name. What we do know, from specifications submitted to the commission, is that the 1,224,485-square-foot casino and hotel will be 459-feet-tall, with 777 guest rooms and 117,740 square feet of gaming space.
The property will have a 1,526-space parking garage across Main Street that will be connected to the casino via a sky bridge. Other features include a rooftop lounge, a sports book, a ballroom with meeting space, a nightclub, several bars and restaurants, a pool and spa.
But the description may not do it justice. According to Mayor Carolyn Goodman recently, the project will transform the west end of Fremont Street and "blow the lid off everything."
Grandissimo Planissimo  
The casino will rise from the rubble of the historic Las Vegas Club, which had stood on the corner of Fremont and Main since 1949, until it was purchased by Stevens and his brother, Greg Stevens, and demolished last year.
Also bulldozed in the name of progress was the Mermaids casinos and Glitter Gulch Strip Club, as well as the "Vegas Vicky" neon cowgirl.
Stevens recently hinted that "Grandissimo" could be a name for the project. Jay Sarno, who built Caesars Palace, envisaged a mega resort in the city with that name, but the plan never came to fruition, and now Stevens owns the rights to the name.
"The name, the story, the innovation and creativity of Jay Sarno is so important in the history of Las Vegas," he told the Las Vegas Review-Journal in February, before adding Gramdissimo was just one possibility and that he remained undecided.
Downtown Upturn
Downtown has enjoyed a revival in recent years and Stevens believes his project will attract even more visitors away from the Strip. Despite the area receiving a revamp with of a host of non-gaming attractions, most recent downtown developments have been remodels or refurbishments.
The last brand-new casino to be built from the ground up was the Sundance in 1980, which later became the leprechaun-themed Fitzgerald's, and then, in 2012, Stevens' own D Las Vegas.
If Stevens' plans receive planning commission sign-off, the Las Vegas City Council will have the final say, with a vote expected next month.
Similar Guides On This Topic