Democratic Governors Call Gambling Control Act $20 Billion Mistake
Posted on: March 27, 2014, 05:30h.
Last updated on: March 26, 2014, 08:31h.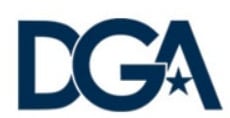 A federal ban on online gambling would have "a severe and disastrous impact on state governments," Congressional Democrats said this week, adding that the proposed Gambling Control Act 2014 was "unworkable" and "must be defeated."
In a strongly worded letter to Senate Majority Leader Harry Reid (D-NV), Senate Minority Leader Mitch McConnell (R-KY), Speaker of the House John Boehner (R-OH), and House Minority Leader Nancy Pelosi (D-CA), the Democratic Governors Association (DGA) warned that a ban could cost lotteries $20 billion and called for the federal government to allow states to determine their own online gambling legislation.
The was letter signed on behalf of the DGA by Vermont Governor Peter Shumlin and New Hampshire Governor Maggie Wood Hassan – Chair and Vice Chair of the DGA – respectively.
Bill Could Crush State Services, Dem Governors Say
"Aside from the fact that gaming regulation is a right that has historically been ceded to the states, this Bill would create a loss of almost $20 billion for the states in lottery revenue alone (North American Association of State and Provincial Lotteries)," said the DGA in their official letter.
"This Bill would financially crush state-funded government services, and the estimate does not even include the loss of actual and future revenues derived from legal and regulated Internet gaming and lottery," the governors added.
The DGA is concerned that the proposed bill so broadly defines the "sporting event or contest" around which it seeks to prohibit betting that it would effectively outlaw all forms of Internet gaming and gaming-related transactions in the US, with the exception of horse racing and fantasy sports. Since the state lotteries rely on the Internet in order to sell tickets, the legislation would effectively outlaw lotteries – including the lucrative Powerball and Mega Millions drawings – in 47 states around the US.
Grandfather Clause
The DGA also expressed its concern about the lack of a grandfather clause in the bill, which means no exemption for existing traditional state lotteries – or the newly regulated Internet gaming in Delaware, New Jersey and Nevada, for that matter. Should the bill pass, lottery sales and subscriptions in Georgia, Illinois, Minnesota, New Hampshire, New York, North Carolina, North Dakota, and Virginia would also become illegal.
"Some states have chosen not to allow and regulate gaming; and for the many states that do allow it, gaming and lotteries are critical to producing the revenue needed to fund important state and local governmental services, such as public education," said the DGA.
"If enacted, not only would this Bill ban all forms of regulated Internet gaming and Internet lottery sales, but it would also have the effect of prohibiting the operation of traditional lottery draw games… currently offered in 44 states and the District of Columbia, Puerto Rico, and the US Virgin Islands," the letter continued.
The Internet Gambling Control Act of 2014 is expected to be introduced this week by Senator Lindsey Graham(R-SC) and Rep. Jason Chaffetz (R-UT).
Graham said in an interview this week: "Internet gambling is a bad idea, hard to regulate. If you want to gamble, go to a licensed facility. I don't like the idea of sitting in one's basement and trying to regulate gambling because I think it's just very subject to abuse. South Carolina is not big into Internet gambling.