DC Councilman Jack Evans, Who Shepherded Sports Betting Legislation, Steps Down Before Expulsion Hearing
Posted on: January 7, 2020, 03:10h.
Last updated on: January 7, 2020, 03:28h.
Embattled District of Columbia Councilman Jack Evans announced his sudden resignation on Tuesday. The longest-serving member of Washington's local governing body did so before his fellow Councilmembers could continue proceedings to expel him in the wake of a scathing report that cited numerous ethics and conflict of interest violations.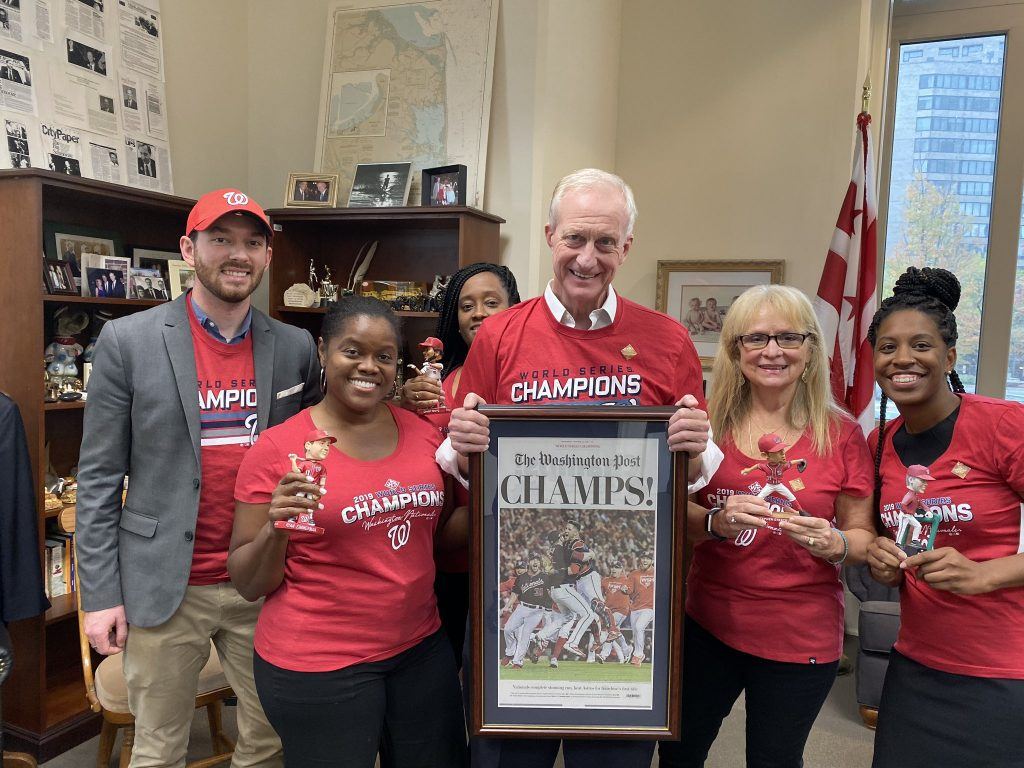 DC Council President Phil Mendelson opened the Committee of the Whole's public hearing on expulsion Tuesday by announcing Evans's resignation and reading the councilman's letter to him, which Mendelson said he received just minutes before the hearing began.
"I believe Washington, DC to be the pride of the nation and I am proud of the contributions I have made in helping to create a vibrant city," Evans wrote.
Evans's resignation takes effect on Jan. 17.
Because of Evans's letter, Mendelson decided to recess the hearing for two weeks.
Evans was the primary sponsor of the legislation that legalized sports betting in the District more than a year ago. He also helped push through the sole-source contract for Intralot to manage the DC Lottery's sports betting operations in July. That contract has since received significant scrutiny, as questions have arisen about Intralot's sports betting subcontractors.
The contract also faces a court challenge.
Resignation 'Only Acceptable Outcome'
On the same day the Intralot contract was approved, by a 7-5 vote, the DC Council also voted to have a third-party conduct an investigation to Evans's ethics issues.
Last month, an ad-hoc committee of Evans's 12 DC Council colleagues voted unanimously to recommend removing him after that report indicated that numerous votes by Evans as a councilman benefitted his clients.
Only 11 of the 13 members would have needed to vote yes in a DC Council meeting – had the proceedings gone that far – to remove Evans, who has served on the Council since 1991.
Councilmember Kenyan McDuffie said in a statement Evans's stepping down was necessary to bring the matter to an end, at least from a Council perspective. Federal authorities have also been looking into Evans's Council and business dealings.
This process has reached what has become the only acceptable outcome and Councilmember Evans will no longer serve on the District of Columbia Council," McDuffie said. "With this now behind us, the Council can begin to rebuild the public's trust."
In addition, Evans had also been the target of a recall effort by voters in his district. However, DC officials ruled last month that petitioners did not submit enough valid signatures for the effort to continue.
DC Sports Betting Update
While the DC Lottery will oversee sports betting, the law also allows for other operators to participate.
The District's four major arenas and stadiums, including Capital One Area, Nationals Park, and Audi Field, will be allowed to host a sportsbook on their premises. Restaurants, bars, and other public places outside of a two-block radius from the stadiums will also be allowed to pursue sports betting licenses.
Monumental Sports and Entertainment, owners of the NBA's Washington Wizards, the NHL's Washington Capitals, and the WNBA's Washington Mystics, have announced a partnership with William Hill at Capital One Arena. The DC United of MLS reportedly have been in talks with Caesars Entertainment.
The DC Lottery has not yet approved any licenses.