Daily Fantasy Sports Receives Seal of Approval From New York Legislature 
Posted on: June 20, 2016, 04:50h.
Last updated on: June 20, 2016, 04:50h.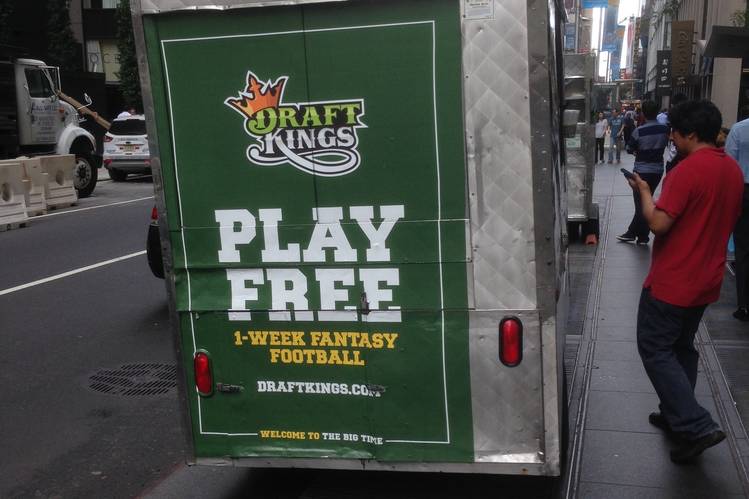 Daily fantasy sports (DFS) left New York in March pending ongoing legal action by state Attorney General Eric Schneiderman, but this week lawmakers in the Empire State weighed in by passing legislation to legalize the online contests.
Authored by State Senator John Bonacic (R-District 42), Senate Bill S8153 passed by a vote of 45-17 in the Assembly around 2 am Saturday morning in Albany. The bill will tax DFS operators like DraftKings and FanDuel at an effective rate of 15.5 percent on gross gaming revenues, with those monies being directed to educational programs in New York.
"New York fantasy sports fans rallied, with more than 100,000 emails and thousands of phone calls to legislators," FanDuel CEO Nigel Eccles said in a release. "The bill represents a thoughtful legislative process, where bipartisanship and willingness to compromise carried the day, and we are extremely hopeful Governor Cuomo will sign this bill."
Last Second Hail Mary 
Though daily fantasy sports fans heavily believe the games are based more upon skill than luck and therefore are clear of the regulatory governance of the Unlawful Internet Gambling Enforcement Act of 2006, passing legislation was anything but a slam dunk in New York.
No one has been more outspokenly against DFS than Schneiderman, the lead legal authority in the country's third most populated state saying in March that both DraftKings and FanDuel have engaged in false advertising and consumer fraud. To compliment his opinion, Schneiderman went on a publicity tour touting his assault on DFS and visited numerous news programs and Sunday morning shows to express his belief that the emerging industry was outside state laws.
His colleagues in Albany disagreed, and rushed through legislation before their regularly scheduled sessions for the 2016 calendar concluded last week.
"As I have said from the start of my office's investigation into daily fantasy sports, my job is to enforce the law," Schneiderman said in a statement. "The legislature has amended the law to legalize daily fantasy sports contests, a law that will be my job to defend."
Legal Challenges Continue
Despite the legislature approving DFS and the expected signature of Cuomo, Schneiderman isn't folding on his pursuit of what he believes is previous illegal activity. The attorney general says he plans to continue his claims that the two DFS market leaders engaged in false advertising and consumer fraud in New York.
DraftKings CEO Jason Robins told the Wall Street Journal that his company plans to reach out to Schneiderman to better understand those accusations. Robins said DraftKings will work alongside Schneiderman to "make sure any future advertising we do is addressing those concerns."
Regardless of the continued challenges with Schneiderman, the legislation is a monumental win for DFS.
DraftKings and FanDuel were facing fines as high as $5,000 per customer incident for operating without a license. With an estimated 600,000 DFS players in New York, the two platforms were potentially looking at a fine of $3 billion.
Eccles and Robins are breathing a collective sigh of relief.
Most Read