Daily Fantasy Sports in 2017: How DraftKings, FanDuel, and Everyone Else Rode the Coaster
Posted on: December 30, 2017, 10:00h.
Last updated on: December 12, 2017, 06:25h.
In 2017, the daily fantasy sports industry, specifically market leaders DraftKings and FanDuel, experienced a ride as good as any at a major amusement park. Not surprising, the two industry frontrunners that control more than 90 percent of the US market felt the jolts most jarringly.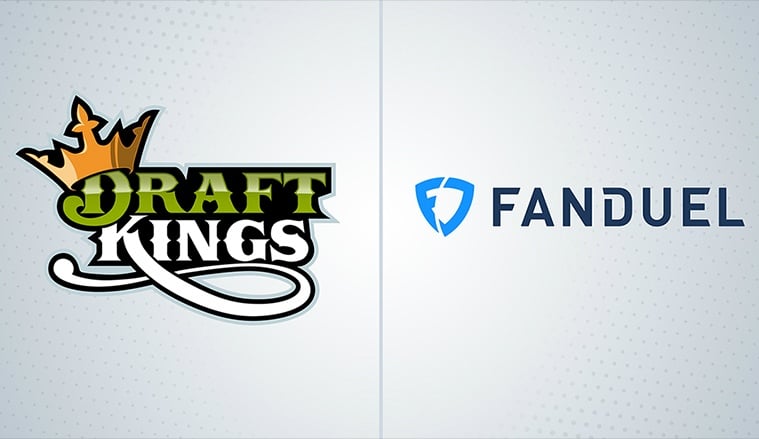 Victories came by way of states taking steps to affirmatively legalize the online betting contests, while other states going a different direction plagued the quest for legitimacy by DraftKings and FanDuel. It was a tumultuous year, but in the end, both private companies admitted they're still operating at a net loss.
DraftKings CEO Jason Robins says that should change by the end of 2020. But the reality of returning to the black will depend on the future legal landscape of online gambling and sports betting.
Here's what happened over the previous 12 months to shape the still popular activity in the future.
States Legalize DFS
Numerous states across the US took steps to fully embrace daily fantasy sports. Arkansas was the first 2017, Governor Asa Hutchison (R) signing the state's DFS bill into law in April.
Vermont followed in June, with legislation to provide consumer protections for DFS players. Vermont's neighbor to the east, New Hampshire, signed its fantasy sports legislation into law the next month, as did Delaware.
Maine endorsed DFS in August, becoming the 15th state to pass a daily fantasy sports law. Pennsylvania became the sixth and final state to authorize daily fantasy sports contests, the measure coming in a wide-reaching gambling expansion package signed by Governor Tom Wolf (D) in late October.
States Ban DFS
While a half-dozen states welcomed DraftKings, FanDuel, and other DFS platforms, even more decided not to approve legislation that would regulate the internet contests.
A DFS bill stalled and ultimately failed in the Florida legislature, as did a proposed statute in Alabama. Lawmakers also opted against approving daily fantasy games in Georgia, Texas, Oregon, Nebraska, Iowa, and Minnesota.
The good news is that players in most of those states can still access DraftKings and FanDuel. The only states that have laws against DFS are Alabama, Arizona, Hawaii, Idaho, Louisiana, Montana, Nevada, Texas, and Washington.
Supreme Court and PASPA
The US Supreme Court is currently considering New Jersey's appeal of the Professional and Amateur Sports Protection Act (PASPA) as unconstitutional. New Jersey voters want to repeal its current prohibition on sports betting at horse racetracks and Atlantic City casinos to create sportsbooks, but lawsuits by the NCAA and major professional sports leagues have prevented the state from doing so.
Should the federal sports betting ban be repealed, daily fantasy sports would presumably lose much of its marketability. Robins said in October that his company would consider becoming an online sportsbook product should that happen.
FTC Halts Merger
The last story was the biggest DFS development of 2017. DraftKings and FanDuel, longtime foes, took steps to merge their companies, but the Federal Trade Commission (FTC) blocked the deal on concerns that it would create a "near monopoly."
It was a definitive blow, as DraftKings and FanDuel said becoming one entity was in the best interest of the companies, employees, and DFS players.