Daily Fantasy Sports Goes Hollywood as Movie Plans Develop
Posted on: August 27, 2016, 10:00h.
Last updated on: August 27, 2016, 01:39h.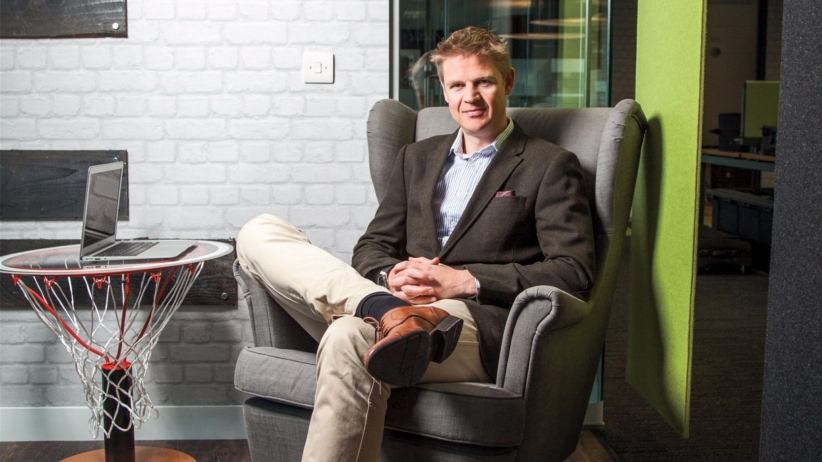 Daily fantasy sports (DFS) has been filled with plenty of drama over the last several years.
From a DraftKings employee allegedly winning $350,000 on rival FanDuel by utilizing insider data, to state attorneys general ruling that the wildly popular DFS contests violate the law, this nonfiction adventure hasn't been a yawner.
One movie company thinks the story is so fascinating that it merits a major motion picture.
TriStar Pictures, a well-known production and distribution studio in California that is a subsidiary of Sony, has optioned the rights to an upcoming book on daily fantasy sports. Deadline.com is reporting that TriStar will have first dibs on Sports Illustrated writer Albert Chen's planned book "The Big Game."
The biographical piece is expect to hit shelves and e-readers in 2017.
The Big Fantasy
The rise of DraftKings and FanDuel is without question one of the bigger stories in sports over the last two years. No sports fan has been immune to the incessant advertising, and the two market platform leaders have attracted big name investors.
Mark Cuban and Robert Kraft are two billionaires who are in on the game. MLB, NBA, and NHL also have stakes in DraftKings or FanDuel, and companies like CBS, Time Warner, and Comcast do as well.
DraftKings and FanDuel are now both valued at over $1 billion, even though the still relatively young startups aren't turning a profit. Overlays where the guarantees aren't covered by the contest's total entries are still common, and with ongoing legal controversy, the investments are doused in risk.
For gambling enthusiasts and businesspeople, the narrative is interesting on many fronts. But that might not be the case for the general public.
The initial feedback on the Deadline story does not seem to support the movie's concept. "I don't think anyone cares, sorry," said one poster. "This is a bad bet," said another.
Many Deadline readers are actively engaged in the film business, but TriStar knows a thing or two as well.
Daily fantasy seems to have at least as many interesting aspects as the US housing bubble crash. And of course those events were turned into a blockbuster smash through "The Big Short."
The movie was nominated for five Academy Awards and grossed $133.3 million at the box office.
Casting Call
We're getting way ahead of ourselves, but it's impossible not to consider who might step into the lead roles in a potential daily fantasy sports movie. Yes, Chen's book still needs to be published and TriStar still needs to decide if the account warrants a movie, but hey, why not?
As our casting search commenced, we realized BostInno, a local online news site covering Boston, already found some well-suited actors for the roles.
The media outlet recommended Elijah Wood to play DraftKings CEO Jason Robins, and Chris Pratt to play Haskell.
But their best pick was undeniably Jeremy Renner to portray FanDuel co-founder Nigel Eccles. The resemblances are uncanny, and Renner would likely be able to pull off Eccles' Northern Ireland accent.