Coronavirus Costs Maryland Casinos $480M in Lost Gaming Revenue, Taxes Down $194M
Posted on: July 7, 2020, 12:14h.
Last updated on: July 7, 2020, 03:12h.
Maryland casinos saw their gross gaming revenues (GGR) plummet as a result of the coronavirus pandemic, with 2020 fiscal year win down more than 27 percent.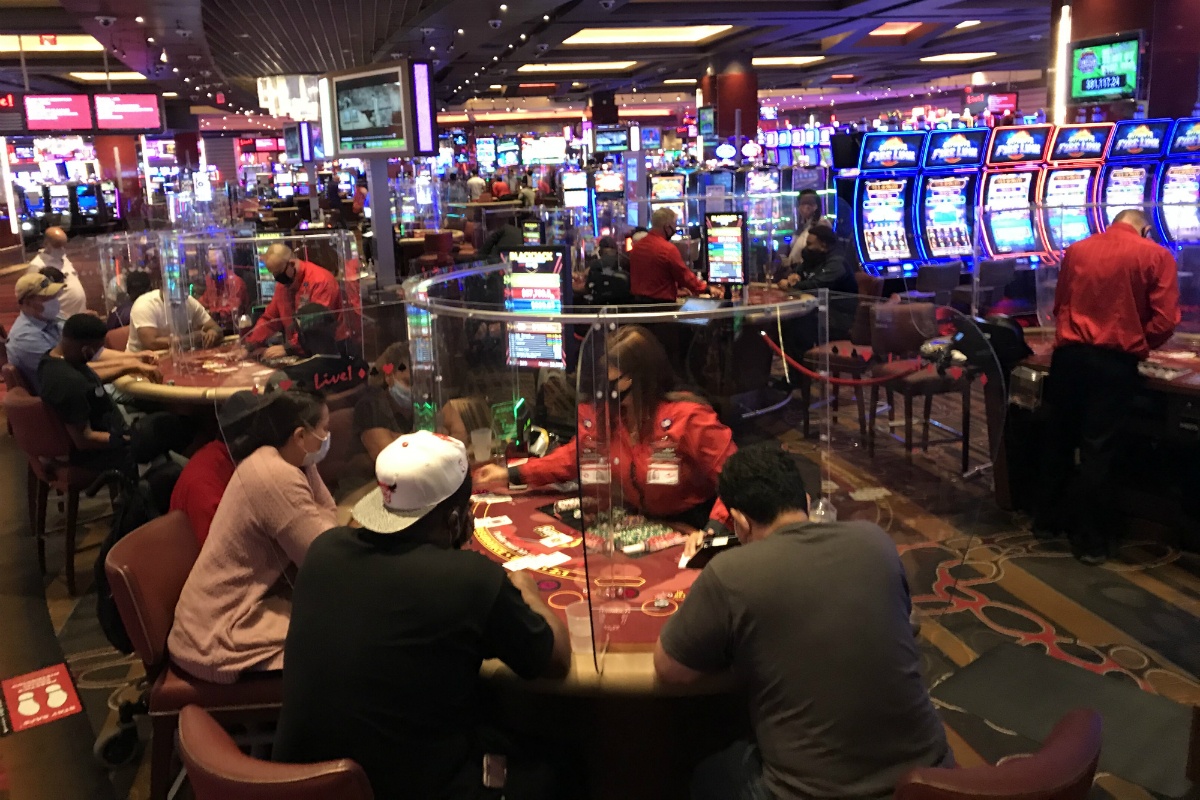 Along with June numbers, the Maryland Lottery and Gaming Control Agency announced how the state's six gaming properties fared in the 2020 fiscal year (July 1, 2019-June 30, 2020). The casinos reported win of $1.279 million — a decrease of 27.3 percent — or $480.4 million.
With less gaming dollars to tax, the state collected far fewer dollars. Casinos shared more than $529.1 million with the state and local communities during the past 12 months. That's a decrease of $194.3 million (26.9 percent).
Maryland casinos pay some of the highest tax rates in the country. Slot machines are taxed between 40-60 percent, and the three largest properties — MGM National Harbor, Maryland Live!, and Horseshoe Baltimore — share more than the three smaller resort properties — Rocky Gap, Hollywood Perryville, and Ocean Downs. Table games are taxed at 10 percent statewide.
Recovery Begins
All six Maryland gaming centers were forced to suspend their operations on March 16. They were permitted to reopen beginning June 19. The gaming floors are limited to 50 percent capacity, and patrons and staff are required to wear face masks.
"The casinos worked intensely with us and with each other to share best practices from across the gaming industry as they developed their reopening plans," said Maryland Lottery and Gaming Director Gordon Medenica. "There was great cooperation on all sides, and a true focus on ensuring that the casinos are safe for both employees and customers."
"Customers over time are getting used to the new world," added Live! General Manager Anthony Faranca regarding patron compliance.
The three resort casinos reopened June 19. The larger venues opened later, Horseshoe on June 28, and MGM and Live! on June 29.
June GGR totaled $34.9 million, down 75.5 percent compared with June 2019. Live! took $15.8 million from gamblers, MGM $8 million, and Horseshoe $2.6 million. The three resort casinos collectively won about $8.5 million.
Though the venues are back open, GGR is expected to be down year-over-year for the foreseeable future because of capacity restrictions and reduced business and leisure travel.
Schools Suffer
The bulk of the tax revenue generated by the Maryland casinos is directed to fund state education.
The Maryland Education Trust Fund received $542.7 million in casino taxes during the 2019 fiscal year. That number dropped to $396.8 million in FY2020 –- a decrease of $145.8 million.
Casino taxes also support the horse racing industry, local communities, small, minority, and women-owned businesses, and the state's General Fund. All FY2020 contribution numbers were down due to the coronavirus.
Prior to the pandemic, Maryland's gaming industry was thriving. GGR hit a record $1.76 billion during the 2019 fiscal year.
Since the state's first casino opened in 2010, commercial gambling has benefited Maryland education to the tune of $3.4 billion. Horsemen have received over $504.2 million, and local towns nearly $468 million.