Closed Maryland Casinos Costs State $60M in April, Education Loses $45M
Posted on: May 6, 2020, 01:15h.
Last updated on: May 6, 2020, 01:30h.
Maryland casinos won $145.23 million in April of 2019, but $0 last month, as all six gaming properties were closed by COVID-19.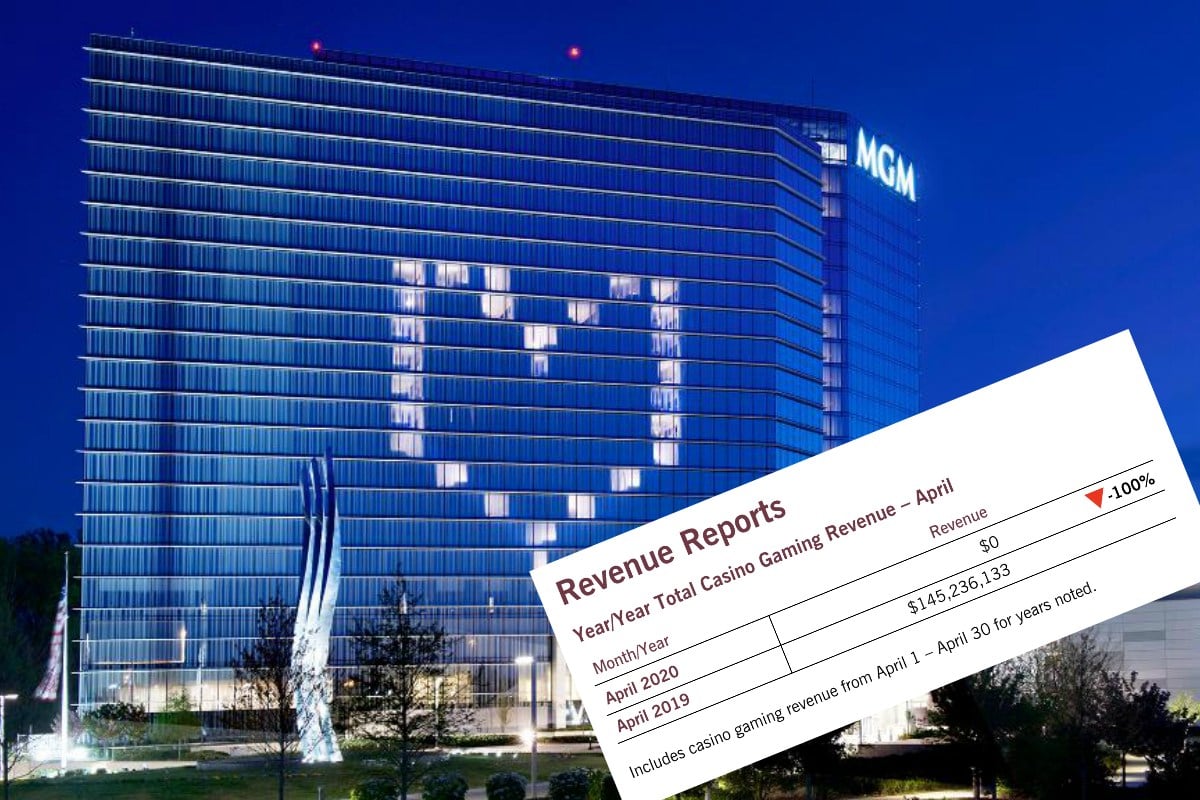 It might take many years to fully evaluate the total economic damage caused by the coronavirus. But the shuttering of casinos for the duration of April 2020 is being immediately felt by Maryland state coffers.
The more than $145 million in casino win in April 2019 resulted in state tax contributions of $60.23 million. Of that haul, $45,205,542 was allocated to the Education Trust Fund.
The remaining money is used to support local aid, horse racing, responsible gaming programs, and operating expenses incurred by the Maryland Lottery and Gaming Control Agency (MLGCA).
"These are truly unprecedented times," said MLGCA Director Gordon Medenica. "The casinos generate vital revenue for the state, but we remain focused on the health and safety of the casinos' patrons and employees as we plan for reopening."
Maryland has three large casinos that account for the vast majority of the state's gross gaming revenue (GGR) – MGM National Harbor, Live! Casino Hotel, and Horseshoe Baltimore. The three smaller resort casinos are Ocean Downs Casino, Hollywood Casino, and Rocky Gap Casino Resort.
Safe Reopenings
Medenica said the state agency is working closely with the six casinos to reopen their businesses as soon as possible. Maryland remains on stay-at-home orders, first issued by Gov. Larry Hogan (R) on March 22.
I'm a lifelong small businessman, and nothing matters to me more than getting our economy back on track," Hogan said this week. But he added that the state first needs to see COVID-19 numbers "plateau and decline so we can begin our recovery in a safe, gradual way."
Maryland has 28,163 coronavirus cases, and 1,338 deaths. More than 1,000 new cases and 48 deaths have occurred over the last 24 hours.
"The casinos are working hard on preparations for reopening," added Medenica. "One advantage is that they already have extensive surveillance and security measures in place, which gives them unique capabilities for monitoring their patrons' adherence to social distancing and other safety protocols."
Losses Mount Quickly
Maryland casinos are closed for the foreseeable future, as Hogan's shuttering of all nonessential business is indefinite.
The state has already lost more than $145 million in casino taxes. That tally is greatly increasing daily. In May 2019, the casinos reported GGR of $152.27 million. The state received more than $63.65 million, with education collecting $47,747,479.
Even when the casinos do reopen, they'll do so with various healthy safeguards that will almost certainly result in reduced gaming revenue. Likely implementations include requiring an open gaming position between gamblers, and as much as a 50 percent reduction in occupancy limits.
One element of good news is that Marylanders will be asked in November if they want to authorize sports betting. If a simple majority backs the ballot referendum, casinos and horse racetracks will be allowed to incorporate sportsbooks into their facilities and take mobile wagers.
Similar Guides On This Topic