UFC 252 Odds: Cormier Enters Third Bout vs. Miocic as Slightest of Favorites
Posted on: August 15, 2020, 01:00h.
Last updated on: August 17, 2020, 11:27h.
Daniel Cormier will look to win back the UFC heavyweight championship from Stipe Miocic on Saturday, as the two meet for a third time in the main event of UFC 252 in Las Vegas.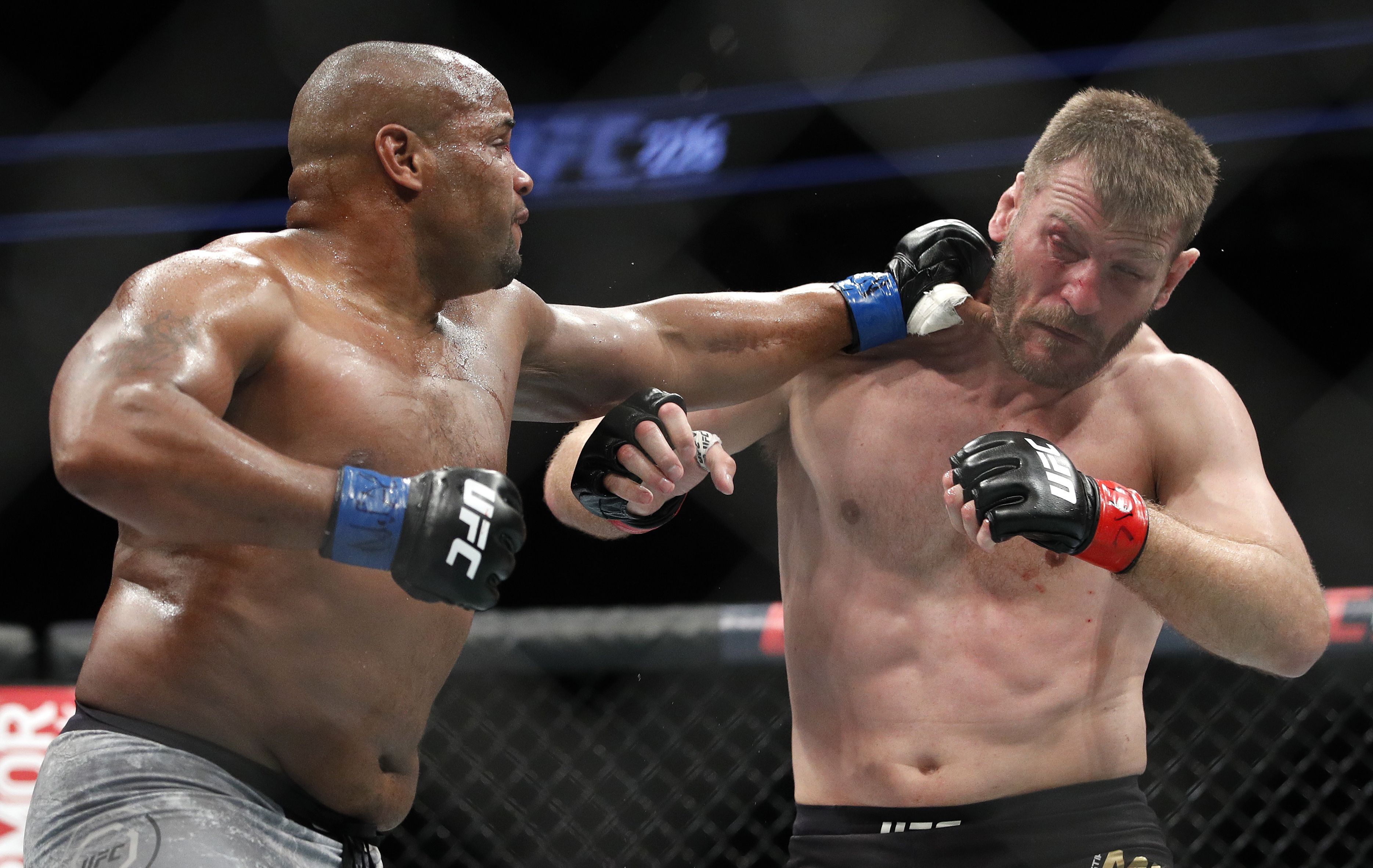 Sportsbooks have installed the challenger as the slightest of favorites, with FanDuel listing Cormier as a -112 pick over Miocic (-104).
Both sides can find a reason to be confident after their first two encounters. Cormier (22-2) has dominated most of the action thus far. He scored a first-round knockout in their first fight and was clearly winning after three rounds in the second.
Cormier Defends Legacy
But that's when things suddenly shifted. Miocic (19-3) changed tactics, throwing punches to Cormier's midsection over and over again. That wore down Cormier, eventually leading to a TKO victory for Miocic.
Those encounters left plenty for the two heavyweights to fight for coming into UFC 252. For Cormier, a second win would cement his place as an MMA legend, while a loss would drop him to 1-3 against his two most prestigious opponents: Miocic and light heavyweight champion Jon Jones.
I'm a guy with a big ego and that would suck," Cormier said via Yahoo Sports. "To think that there would be two guys in my career that were better than me and I had multiple chances to beat them and I didn't get it done. Yeah, that would suck."
Miocic also sees the fight as a chance to prove he's perhaps the greatest heavyweight in UFC history. He told The News-Herald that the trilogy bout means "everything" to him and that he knows a loss could erase much of what he's accomplished in MMA. After all, he experienced that in his first loss to Cormier.
"You never know what can happen," Miocic told the newspaper. "You work so hard to be the champ. I lost it all, but I got it back. I always knew I could get it back."
The fight may come down to who wins the exchanges on the feet. While Cormier is the most accomplished wrestler, Miocic has been able to keep the previous fights largely upright, where he has a better chance of victory. If his adjustments prove to be more than a one-round fluke, he could easily defend his title and send Cormier into retirement.
Undefeated O'Malley Favored 
In the UFC 252 co-main event, undefeated bantamweight prospect Sean O'Malley (12-0) gets a showcase fight against Marlon Vera (15-6-1).
O'Malley has won his last two fights by the first-round stoppage and says he wants to follow in the footsteps of other UFC fighters who enjoyed meteoric rises to stardom.
I think obviously [Conor McGregor's] career went well," O'Malley told reporters. "We're pretty similar in fighting styles. We knock people out in the first round. We're not afraid to say how the fight will play out. We have similar styles. We're explosive strikers."
While O'Malley comes in as a -290 favorite, Vera (+235) has the skills to give him a test, something the 25-year-old hasn't had to deal with much in his MMA career.