Cordish Companies Gains Louisiana Casino License for Bossier City Resort
Posted on: October 20, 2023, 06:46h.
Last updated on: October 20, 2023, 12:06h.
The Cordish Companies received unanimous support on Thursday from the Louisiana Gaming Control Board (LGCB) to acquire the gaming license previously used for the Diamond Jacks riverboat in Bossier City.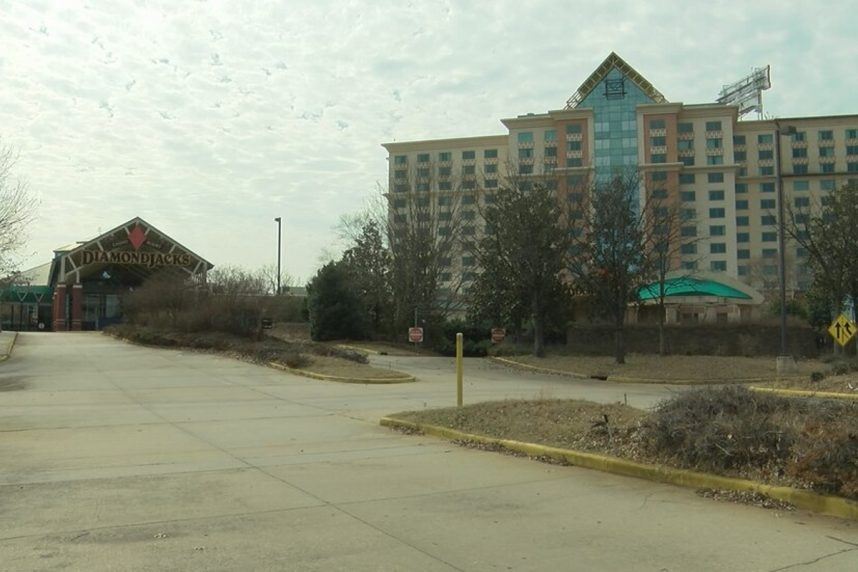 In April, Cordish agreed to purchase the shuttered riverboat and hotel from Mississippi-based Foundation Gaming. Foundation never operated the casino, but had bought the boat from Peninsula Pacific Entertainment (P2E). That's after it failed to relocate the property's Louisiana gaming license from Bossier City to Slidell for a proposed resort that voters in St. Tammany Parish rejected.
P2E permanently shuttered Diamond Jacks amid the pandemic. The company said Bossier City has become oversaturated with gaming and rendered unwarranted a much-needed investment in Diamond Jacks to make the riverboat more competitive.
Cordish believes otherwise, and is willing to inject approximately $270 million into the business. The price is in addition to the undisclosed sum Cordish paid Foundation to acquire the property. Cordish and Foundation are both privately held.
License Transfer Approved
The LGCB this week found Cordish and its key executives and stakeholders suitable to receive a Louisiana gaming license.
The Louisiana Gaming Control Board is pleased to announce the approval of The Cordish Companies' acquisition of the license from the former Diamond Jacks property in Bossier City," said Ronnie Johns, LGCB chair. "Cordish has an exceptional reputation in providing first-rate casino experiences, as well as hospitality and entertainment venues across the country."
Cordish operates Live!-branded casinos in its home state of Maryland and Pennsylvania.
For its first gaming investment in Louisiana, called Live! Casino & Hotel Louisiana, Cordish plans to renovate and expand the hotel into a 550-room facility with a resort pool and fitness center. A 25,000-square-foot multipurpose event center is also in the plans.
As for dining, Cordish plans to bring several of its restaurant concepts to Bossier City, including Sports & Social, PBR (Professional Bull Riders) Cowboy Bar, Luk Fu, and a to-be-named fine dining steakhouse.
Cordish officials say the riverboat will be replaced by a new land-based casino measuring 47,000 square feet, featuring more than 1,000 slot machines and electronic table games, plus 40 live table games and a sportsbook.
"We're grateful to the Louisiana Gaming Control Board for their approval and thank them for their consideration and enthusiastic support through this process," said Joe Weinberg, managing partner of The Cordish Companies. "Live! Casino & Hotel Louisiana will be a transformative development that will bring a first-class gaming, dining, entertainment, and hospitality experience, create significant new jobs, and generate millions of dollars in economic benefits for the community."
Eyesore Soon No More
With Cordish's acquisition of Diamond Jacks official, work will soon begin on the casino's next chapter. Cordish plans to open Live! Louisiana in 2025.
That's welcome news to area residents who have watched the vacant riverboat continue to fall into further despair. Last year, city inspectors said the property's structure was quickly deteriorating in the Louisiana heat, and the property's HVAC and plumbing systems would not pass inspection.
Johns called Cordish's acquisition a best-case scenario.
The reputation of The Cordish Companies throughout the country to own and operate first-class casinos, restaurants, hotels, and entertainment destinations is exemplary," Johns said in April after Cordish revealed its Bossier City intentions.
To Casino.org's knowledge, Cordish has never rebuilt a former casino, but instead, has only opened new gaming facilities. Three of its four casinos were from-the-ground-up builds, with the lone exception being Cordish's Live! Casino Pittsburgh, a so-called "mini-casino" in Western Pennsylvania that opened inside a former Bon-Ton department store at the Westmoreland Mall.
Most Read