Connecticut Casinos Continue Slot Revenue Decline, Added Competition Poaching Gaming Dollars
Posted on: July 16, 2019, 10:22h.
Last updated on: July 16, 2019, 10:22h.
June marked the 12th straight month Connecticut casinos won fewer dollars on their slot machines than in the prior year.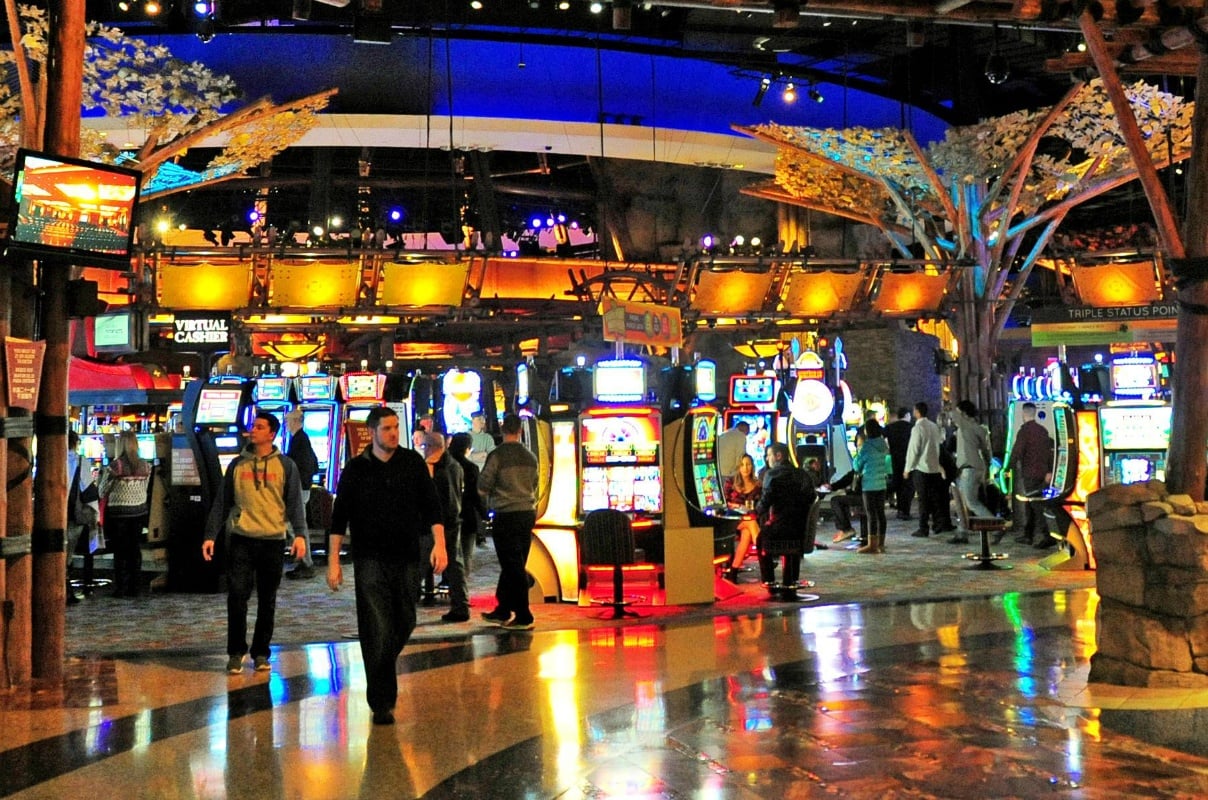 Foxwoods reported slot revenue win of $35.3 million, a year-over-year decline of nearly 12 percent. Mohegan Sun kept $46.9 million from its terminals, which is a five percent drop.
The last month that Foxwoods and Mohegan Sun experienced a slot gross gaming revenue (GGR) increase came back in June of 2018. The two Native American groups are feeling the pressure from expanded gaming in nearby states – specifically Massachusetts and New York.
MGM Springfield, a $960 million integrated casino resort, opened in August of 2018. Encore Boston Harbor, a $2.6 billion complex, commenced operations last month.
Time Ticking
Connecticut lawmakers saw this coming. Slot revenue plays a critical role in helping fund the state government, as the tribes share 25 percent of their machines' GGR under their respective gaming compacts.
Those funds have plummeted from $433.6 million in 2006 to $263.6 million last year – a decrease of nearly 40 percent. During that timeframe, land-based casino resorts have opened in upstate New York, Pennsylvania, and now Massachusetts.
Connecticuters living in the western part of the state can now easily travel to the $1 billion Resorts World Catskills, which opened in February of 2018. And now, those in the central and northern areas of the Nutmeg State can quickly cross the state line into Massachusetts and visit the MGM destination.
In an attempt to keep gaming dollars in-state, Connecticut lawmakers and former Gov. Dannel Malloy (D) signed off on allowing the tribes to build a satellite venue in East Windsor just 13 miles south of MGM Springfield. However, alleged successful lobbying by MGM Resorts with former Interior Secretary Ryan Zinke kept a formal approval from the federal agency – required under the law Malloy signed – delayed for more than a year. Construction has yet to begin on the $350 million casino, as reports have swirled that the tribes are struggling to obtain financing for the development.
More Financial Losses Coming
Along with allowing MGM Springfield to have at least a year or two head start in operating free of the East Windsor casino and building up a regional loyalty base, Connecticut's gaming venues are also behind the eight ball when it comes to sports betting.
Sports betting is live in neighboring Rhode Island, and the first New York sports wager was placed today.
Though several pieces of legislation to allow the tribes to operate sportsbooks were introduced during the state's 2019 session, none passed either chamber of the Connecticut General Assembly.
Lamont supports allowing the tribes to both build their East Windsor casino, as well as possibly a larger resort in Bridgeport where MGM has expressed interest. The governor additionally backs giving the tribes exclusivity to operate sports betting.
However, Lamont opposed rushing legislation that wasn't properly vetted. There were concerns in the Hartford capital as to whether legalizing sports betting requires a constitutional ballot referendum, and it would also need to again revise the state's tribal gaming compacts – legal issues not easily resolved.
"Instead of resolving outstanding litigation, it puts the state at increased and immediate litigation risk from multiple parties," Lamont spokesperson Maribel La Luz said of the governor's position to reconsider gaming expansion next year.