Connecticut Casino Bill To Be Signed Into Law As State Takes Fight to Massachusetts
Posted on: June 9, 2015, 02:00h.
Last updated on: June 9, 2015, 03:18h.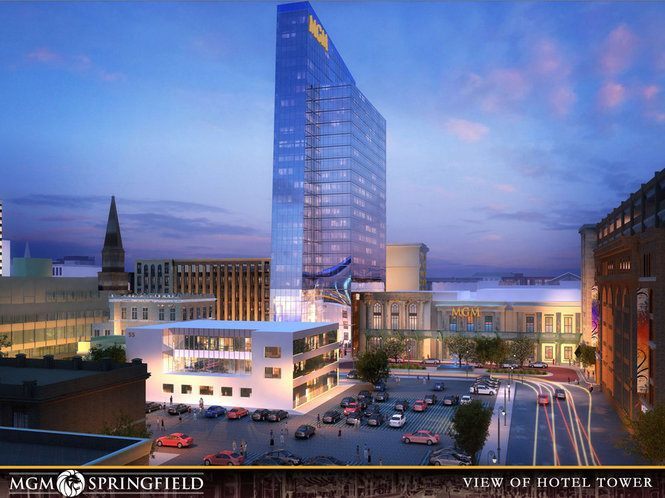 The New England casino arms race is about to escalate with the news that Connecticut Governor Dannel P. Malloy will shortly sign into law a bill that would pave the way for a tribal casino in the north of state along the Massachusetts border.
Across the border, MGM Resorts International recently broke ground on its $800 million Springfield casino project, signifying a new era of casino expansion for Massachusetts.
In the east of the state, meanwhile, Wynn Resorts International won a bid last year to build a five-star, $1.6 billion resort that is set to be the biggest private development in the history of Massachusetts, with a grand opening scheduled for some time in 2017.
The losers in the costly battle for that license were Connecticut's Mohegan Sun, which now faces a threat to its highly-leveraged properties from the Springfield project.
MGM has said it expects to derive one third of its customers from Connecticut.
Border Wars
Connecticut has sanctioned two casinos in its southeast since the early nineties in return for a portion of the profits. Only the Mohegans and the Mashantucket Pequots, which run Foxwoods, are permitted to operate casino.
Both, however, were hit hard by the global economic downturn of 2008 and are each over $1 billion in debt.
The increased competition from Massachusetts, and also New York State, means that Connecticut's two tribal operators could now face "financial peril," Moody's Investment Analysts said recently. 
Ultimately, a new casino, which would be operated jointly by both tribes, could not be built until the General Assembly amends state law to allow casino gambling; the current casinos are permitted because they are located on sovereign tribal lands.
The tribes are seeking permission to build a satellite casino along the Interstate 91 in order to drive footage away from Springfield. A more complex plan for three new Connecticut casinos was rejected by the legislature.
Competition Begins
"The competition is on. The competition has begun," chairman of the Mohegan tribe Kevin Brown declared in an interview with the Connecticut Mirror recently. "This isn't a new conversation, however, it is certainly a revived conversation. We need to do something in the face of the development of Massachusetts gaming. To do otherwise would be short-sighted on our part."
MGM Chairman Jim Murren took the opportunity to ridicule the Connecticut proposal when he broke ground on the Springfield project in March.
"I'm a little bit bemused, I have to say," he said. "Connecticut has had a duopoly for decades and instead of attempting to improve the quality of entertainment on the existing resorts, there seems to be a desire to sprinkle slots around the state. That's not entertainment, I can tell you that. It might raise some revenue, but it doesn't create many jobs.
"I think the people of Massachusetts, at least, would vastly prefer to go to a brand-new, luxury resort than a box of slots on the Connecticut border," he added.