Connecticut Casino Bill Seeks to Create Competitive Gambling Expansion Process
Posted on: February 6, 2018, 03:00h.
Last updated on: February 6, 2018, 11:06h.
New Connecticut casino legislation would block the tribal satellite gaming facility in East Windsor from proceeding, and instead create a competitive bidding process by welcoming proposals from outside commercial operators.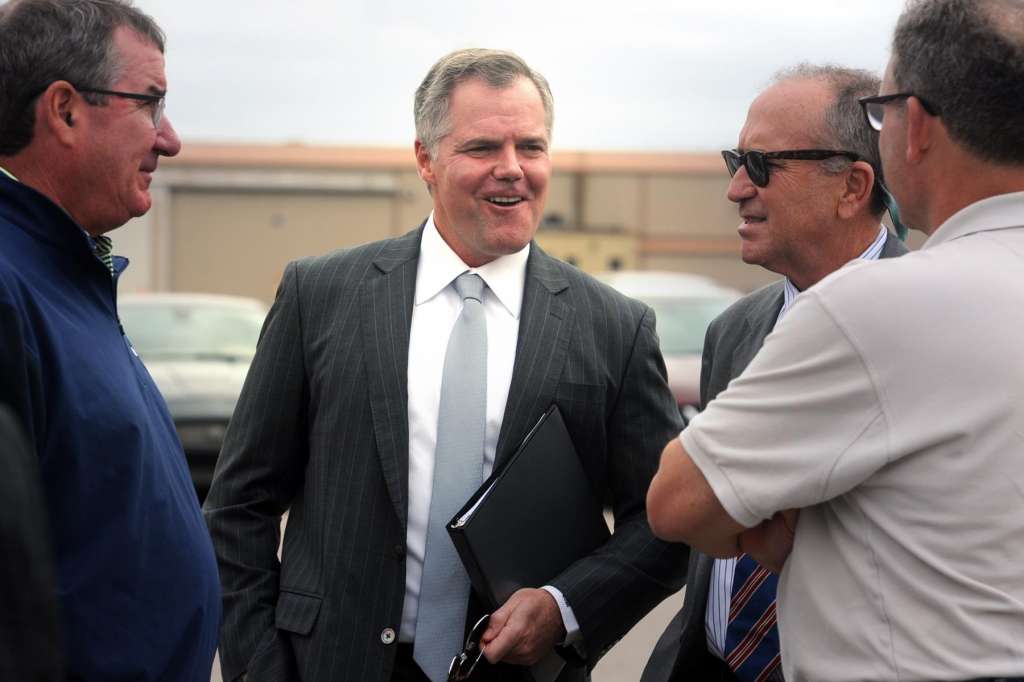 State Rep. Chris Rosario (D-Bridgeport) is introducing a bill that would scrap the license already jointly issued to the Mashantucket Pequot and Mohegan Sun Native American tribes that allows them to build a satellite casino on non-sovereign land.
The operating permit was issued by the General Assembly last year in order to allow the tribes to better compete with nearby MGM Springfield, which is slated to open this fall.
But the tribes, jointly operating as an entity known as MMCT, need approval from federal officials before they can begin construction on the $300 million facility. The US Department of the Interior (DOI) has yet to issue definitive approval.
MGM Resorts, looking to secure the largest monopoly surrounding its Springfield, Massachusetts, integrated resort, argues Connecticut lawmakers essentially authorized commercial gambling without voter consent.
The casino conglomerate also opines that should Connecticut politicians look to expand its gambling footprint to keep generated tax dollars in-state, a competitive bidding process would get them the best deal.
MGM Victory
Despite MGM CEO Jim Murren telling investors during a recent conference call that the company's development cycle would be ending with Springfield, save for an opportunity in China, some Connecticut lawmakers believe a MGM proposal to build a $675 million casino in Bridgeport isn't just a bluff.
MGM said it would be willing to pay the state a $50 million licensing fee for Bridgeport, at least $8 million to local towns, and share 25 percent of its gross gambling revenues with government coffers. In East Windsor, the tribes are each paying a $1 million upfront fee for the casino that would sit just 13 miles south from MGM Springfield.
While some Connecticut lawmakers are calling MGM's bluff on grounds that the Bridgeport vision is simply to delay the tribal casino, it appears Rosario has taken the bait.
"A competitive process will bring Connecticut the best deal, in terms of jobs, economic development, community benefits, and support for our local businesses," Rosario said this week in a statement. "This process will let every developer with an interest, whether it is MGM or the Tribes or anyone else, give it their best shot."
Much of Rosario's legislation corresponds to what MGM has suggested it wants to build in Bridgeport. Qualifying bids would need to come with an investment of at least $500 million, pay a $50 million licensing fee, and result in at least 2,000 jobs.
Messy, Costly Situation
The state and tribes are suing the DOI for final clarification, MGM is suing the state for violating its own constitution, and a state lawmaker is bringing new legislation to the Hartford capital to overhaul the whole expansion process.
The odds of the Connecticut casino situation working itself out seem long as of this week. And that's precisely what MGM Resorts wants.
The tribes, which own Foxwoods and Mohegan Sun, say MGM is spending "ungodly amounts of money to prevent Connecticut from taking the logical and necessary steps to protecting jobs and revenue."
State finance records confirm as much. MGM spent $3.8 million on lobbying efforts in Connecticut last year.
Similar Guides On This Topic