Japan Integrated Resort Committee Details Casino Site Selection Process
Posted on: October 9, 2018, 03:00h.
Last updated on: October 9, 2018, 11:07h.
Japan's integrated resort (IR) committee tasked with overseeing site selection of the country's three forthcoming commercial casinos wants a regulatory plan in place to begin reviewing potential host cities by July 2019.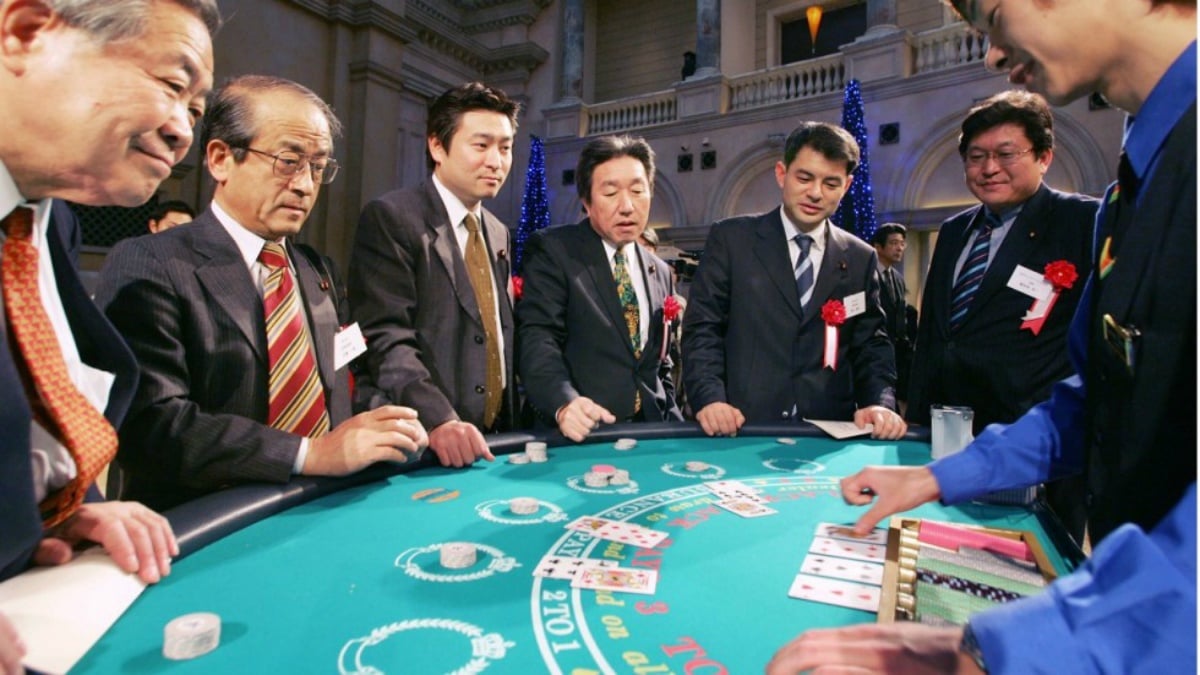 GGRAsia says the Office of Integrated Resort Regime Promotion is currently reaching out to prospective cities and prefectures to gauge interest and learn of what plans and arrangements local officials are making in considering welcoming one of the three casinos. The IR committee is in talks with all 47 prefectures and 20 major urban areas.
The gaming media outlet focused on Asian markets adds that the goal is narrow down potential hosts in 2020, and formally begin designating the casinos to winning cities in 2021.
In late August, the Japanese government announced the formation of the Casino Administration Committee (CAC), an agency that will consist of almost 100 members. The commission will be tasked with licensing control of the three commercial casinos authorized under the country's Integrated Resorts Implementation Bill.
Deciding Where to Bet
The world's major casino operators are all waiting patiently for Japan to determine its licensing process. In the interim, companies including MGM Resorts, Caesars Entertainment, Hard Rock, Las Vegas Sands, and Wynn Resorts are all jockeying for position in hopes of landing one of the coveted concessions.
Along with partnering with Japanese businesses, the American companies are sizing up which prefectures and cities are most likely going to welcome a casino resort.
Yokohama, the second largest city in Japan after Tokyo, has embraced the concept of hosting a casino. But many others have not, including Okinawa, whose recently elected governor Denny Tamaki has voiced strong opposition to the liberalization of commercial gambling.
Tokyo and Osaka are seen as two ideal locations in the minds of the casino operators. While Tokyo would seemingly make sense considering it's an international business hub and is home to more than nine million people, the goal of the IR measure was to grow tourism to Japan but also help economically troubled locales. Tokyo is not that.
Osaka could be a better fit, which is why records of prefecture Governor Ichiro Matsui show him meeting with executives of 11 casino operators 119 times since May 2017.
Wooing Lawmakers
Japan's integrated resort legislation requires that only companies "with high morals, a sense of responsibility, and a clean nature" be considered for licensure. Though still years away from the three casino permits being awarded, companies are long into their campaigns to convince Japanese lawmakers they meet those mandates.
MGM and Melco Resorts both sponsored activities during Osaka's summer festival. Melco billionaire owner Lawrence Ho additionally donated $450,000 to a relief fund established for victims of a June earthquake.
Hard Rock recently debuted its strategy, and its central theme is female empowerment. "In Japan, we will support every woman who wishes to play an active part in society to express her individuality and to realize her potential," the company declared.