Colorado Sweepstakes Cafes Illegal, Says State AG
Posted on: October 15, 2014, 07:52h.
Last updated on: October 15, 2014, 07:56h.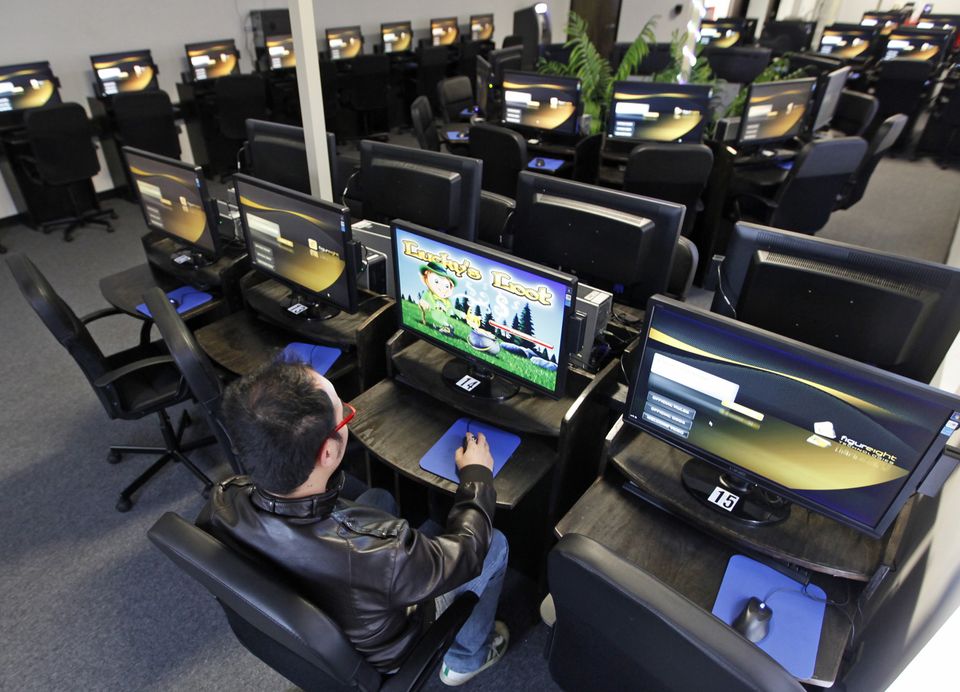 Colorado  sweepstakes cafes are illegal. At least, that's the opinion from the state's Attorney General's office, which has issued a legal opinion saying that "cybercafés," better known as sweepstakes cafes in several other states, constitute a form of illegal gambling.
According to the opinion, the cafes are no sweepstakes operations, but are gambling operations and would need to be approved by voters through an amendment to the state's constitution in order to become legal.
The AG official dictum goes on to say that the sweepstakes cafes have all of the elements that are necessary to classify an activity as gambling.
"Because all three elements: consideration, chance, and prize are present, under Colorado law, the activity occurring at sweepstakes cafes in Colorado constitutes illegal gambling," the opinion stated.
Approximately 40 Cafes Operating in State
According to industry officials, there are about 40 such venues currently operating in Colorado. Former Pueblo County Sheriff Dan Corsentino, who now works as a consultant for Cyber GT Systems (which owns seven of the businesses), says they do not constitute gambling. He says that the games have some level of skill, and that the cafes simply give customers another method to play games and try to win prizes, something widely available outside of the cafes as well.
That's not an opinion that many states have shared thus far. Over the past few years, operators of sweepstakes cafes have fought and lost legal battles in states including Florida, California, and Mississippi. But Corsentino says he hopes that officials Colorado will find a better way to handle the industry than those states.
"We believe regulation is better than express prohibition," said Corsentino. "I'm hoping there is some middle ground."
To that end, he says the cafes might be willing to bend their business models to make sure they comply with state laws. They could add more goods for sale so that they better resemble retail stores, and make sure they stay away from the three areas of the state that allow for casino gambling.
Legislators Say AG's Verdict is Clear
But legislators say that this is unlikely to satisfy them.
"It appears to me that the attorney general was pretty firm that these operations are illegal," said State Representative Polly Lawrence (R-Roxborough Park).
Lawrence was one of the sponsors of legislation earlier this year that was designed to kill the sweepstakes cafes. According to Lawrence, the cafes make most of their money from the poor and the elderly, and they lack the controls and regulation that the state's casinos are subjected to.
The ruling from the Attorney General's office doesn't necessarily mean the cybercafés are going away any time soon. According to office spokesperson Carolyn Tyler, local law enforcement officials will have to decide what should happen to the businesses in their jurisdictions. As of yet, there have been no immediate moves to raid or shut down any cafes.
Some towns and cities have already considered the issue, however. For instance, the Lakewood City Council passed a one-year moratorium on licensing sweepstakes cafes earlier in 2014 in order to see how the state would regulate them in the meantime.
The sweepstakes cafes, which have popped up in several states and almost always provoked legal challenges, use a variety of methods to attempt to get around gambling laws. Typically, users must buy a product such as phone cards or Internet time in exchange for sweepstakes entries, which can result in cash prizes. However, officials say that customers are only at these venues for the gambling aspect, and few if any actually plan to use anything they purchase in the stores.
Most Read