Colorado Man Pleads Guilty to Damaging Solar Array Linked to MGM Casinos
Posted on: November 13, 2023, 11:47h.
Last updated on: November 15, 2023, 03:04h.
The man who drove his car through a fence at a solar power facility before igniting a fire pleaded guilty last week in a Las Vegas court.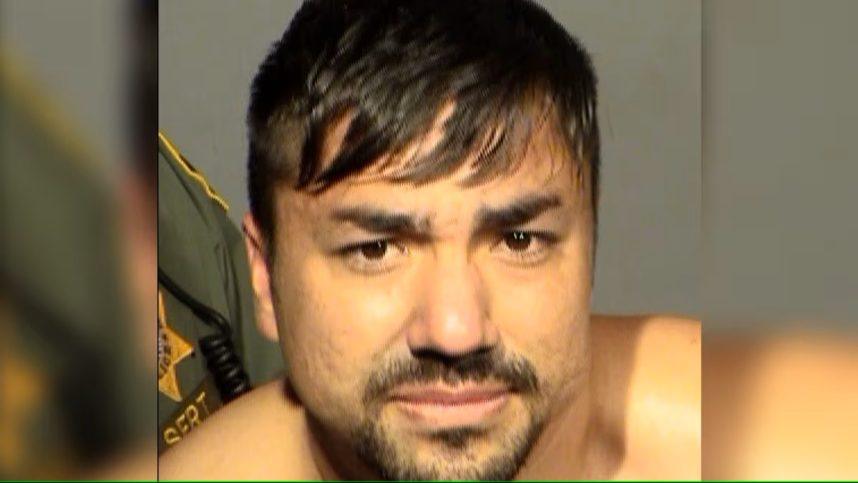 Mohammed Mesmarian, 35, a one-time Colorado dentist, entered guilty pleas to two reduced charges: second-degree arson and malicious destruction of property, according to Las Vegas TV station KLAS.
Mesmarian was initially charged with committing an act of terrorism, arson, destroying or injuring real or personal property of another, and escape by a felony prisoner for the January 3 incident.
Mesmarian, who claims to be suffering from emotional illness, is scheduled to be sentenced on December 18 and could head to prison or be given probation, KLAS reported. The judge could also order that he receive treatment for mental health issues.
Emotional Illness
Mesmarian was ruled emotionally unfit for trial by Clark County District Court Judge Christy Craig earlier this year, the Associated Press reported. He was sent to a Nevada forensic psychiatric institution. Before the judge made the ruling, at least two psychiatrists examined Mesmarian.
Mesmarian's actions damaged a transformer and other infrastructure at the facility. Power was knocked out for weeks until repairs were made. MGM Resorts properties could find alternative energy sources when the power was out by turning to the grid.
On January 5, Mesmarian was arrested at a campground in Boulder Beach at Lake Mead. In a statement to Las Vegas Metropolitan Police Department (LVMPD) officers, Mesmarian denied committing sabotage.
Later, when he first appeared in court, Mesmarian exclaimed, "There's so much wrong in the whole system since I entered here. Nothing's right. Just a bunch of Black people stuck in a room together."
Complex Details
The complex where the incident occurred is the Mega Solar Array facility on US 93, north of the Las Vegas Motor Speedway. The array is in the desert, some 25 miles from Las Vegas.
Chicago-based Invenergy operates the facility, providing power to 13 MGM Resorts properties.
The MGM Resorts Mega Array project, a key component of the gaming company's long-term climate strategy, is the world's largest renewable energy plant serving the gaming industry. It delivers 100 megawatts of power captured by 336K panels installed on 640 acres.