Coin.mx Operator Anthony Murgio Sentenced to 5 1/2 Years for Ransomware Conversions
Posted on: June 29, 2017, 12:49h.
Last updated on: June 29, 2017, 12:56h.
Bitcoin exchange operator Anthony Murgio, who facilitated illegal transactions for cyber fraudsters and illegal online gambling websites, was sentenced to 5 1/2 years in prison this week. Murgio also had links to the JP Morgan data breach of 2014.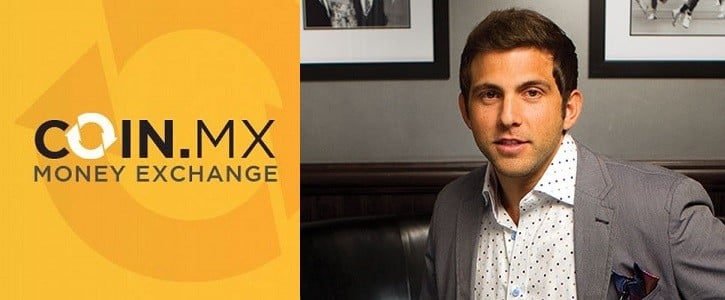 In an interesting twist of irony, while the Petya ransomware variant ravaged businesses around the world on Tuesday, Murgio, 33, may have reflected that it was not the best day to stand before a federal judge awaiting sentencing.
"I am wiser today than when the case began, and I am sorry for all the damage I caused to so many people," said Murgio from the dock, as he fought back tears. "Believing what I was doing was OK did not make it OK."
He and his business partner Yuri Lebedev were accused by prosecutors of processing millions of dollars from victims into bitcoin, which would then go to criminals through their exchange site, Coin.mx. The site then moved the cryptocurrency back into dollars at the backend for those same hackers.
Murgio pled guilty on January 9 to three conspiracy counts of operating an unlicensed money transmitting business, bank fraud, and obstructing an examination of a financial institution.
Bogus Business Fronts
The pair went to great lengths to disguise Coin.mx transactions, hiding the business behind several bogus fronts, including 'The Collectables Club,' a bid to fool financial institutions into believing they were operating an online company for stamp collectors and hobbyists.
Later, Murgio and Lebedev took control of Hope FCU, a small federal credit union run by New Jersey Pastor Trevon Gross. The pastor was bribed $150,000 to allow the two men to use Hope FCU as a new front for Coin.mx.
Both Lebedev and Gross were convicted of conspiracy and bribery charges in March and are still awaiting sentencing. Murgio's father has also pleaded guilty to an obstruction charge tied to Hope FCU.
 JP Morgan Data Heist
Prosecutors theorized that Coin.mx was actually owned by Gery Shelon, as Israeli who is currently on trial in the US along with two other defendants, for orchestrating the cyber attack on JP Morgan. The heist resulted in the largest-ever data theft from a US financial institution, compromising some 83 million customers.
Shalon, accused of running a criminal empire that operated numerous online casinos, engaged in ransomware attacks and laundered millions of dollars through at least 75 shell companies. One of Shalon's co-accused, Joshua Aaron, was an old college friend of Murgio's.
On Tuesday, a Manhattan district judge accused Murgio of "leading an effort based on ambition and greed" and constructed on a "pyramid of lies." But she accepted that he expressed genuine "enormous regret" for his crimes and imposed a sentence far below the recommended 10-12 years.