Cincinnati Scam Artist Jerry Hinkle Collects $100K in Donations for Kids, Blows it on Drugs and Gambling
Posted on: December 6, 2018, 10:40h.
Last updated on: December 6, 2018, 10:48h.
A Cincinnati man is accused of using a children's charity as a front to collect $100,000 in donations, money he went on to use for drugs and gambling, according to court records.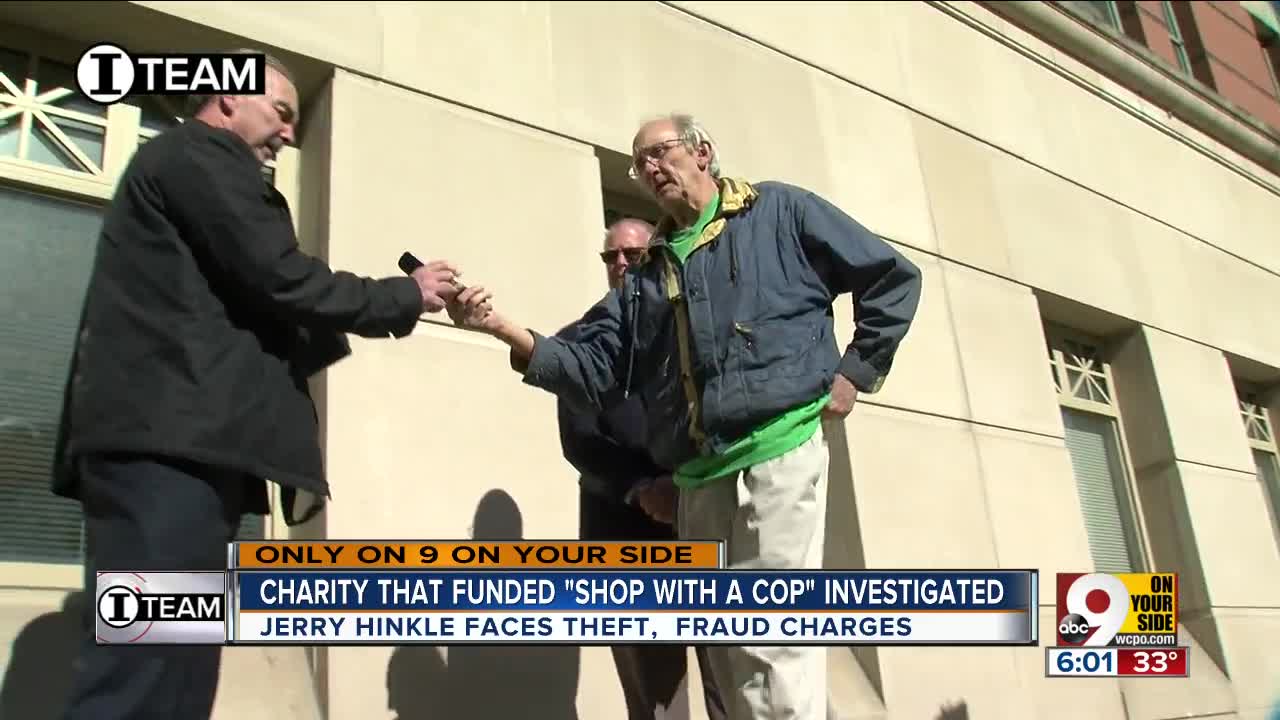 Jerry Hinkle has been charged with one count each of theft and telecommunications fraud after police say he canvassed victims over the phone, convincing them to donate to children in need through the "Shop With a Cop" program.
That charity is real, and has been buying school supplies for less-fortunate kids in the area for 40 years. But the group that Hinkle claimed to be representing, the "Greater Cincinnati Police Athletic Association," shut down operations last year.
"This is not a legitimate organization," Hamilton County Prosecutor Joe Deters told WCPO Cincinnati News. "These are people that are using the good name of the police, using the thought that you're helping underprivileged children, and they're just pocketing it."
Deters claims that Hinkle is the central figure of a bigger group of scammers who "hustle people for money."
According to court records, the bond for the 67-year old has been set at $100,000, but it's unclear whether he's been able to pay the 10 percent required to buy his temporary freedom.
Cash Up in Smoke
According to bank records collected by investigators, Hinkle had collected at least $90,000 since February, money which donors — many of them trusting seniors — thought they were giving to underprivileged kids.
Deters says that figure is likely to grow larger during the course of the investigation.
It's unclear what kind of gambling activities the accused was involved in. Court documents contain no specific mention of which casinos Hinkle frequented with his ill-gotten gains.
There are a dozen total casinos in the state of Ohio, including three in the Cincinnati area and one more just north of the city in Miami Valley. It's been a good year for casinos in the Buckeye State, after setting revenue records earlier this year.
As for Hinkle, his trial is likely to be quick and painless, since he's already come clean.
"He's admitted to it, so, you know, adios," Deter told reporters.
The bad news? That cash is long gone.
"Your money is not going to come back," revealed Deter. "It's just not. He's never going to be in a position to make restitution."
Bad Year for Gambling Scams
Hinkle has plenty of company when it comes to those scamming to fuel their gambling habits in 2018.
Last month, a UK man was charged with embezzling $4.8 million from a family business which had employed him for almost 20 years. Investigators say Paul Hawkridge blew the millions on a "gambling lifestyle," while also paying off his house.
High-profile names were at it too.
An ex-New York sports radio host is facing up to 45 years in jail after being found guilty of fraud charges. Craig Carton, who once shared the airwaves with former NFL quarterback Boomer Esiason, stole $5.6 million from investors via a Ponzi scheme that sold fake tickets, using the money to fund a high-stakes gambling habit.