Churchill Downs Top Gaming Growth Story, Says Analyst
Posted on: October 2, 2023, 04:03h.
Last updated on: October 2, 2023, 09:10h.
Churchill Downs (NASDAQ: CHDN) is mired in a slump that's seen the shares drop 16.08% over the past 90 days. But that tumble belies the company's compelling growth prospects.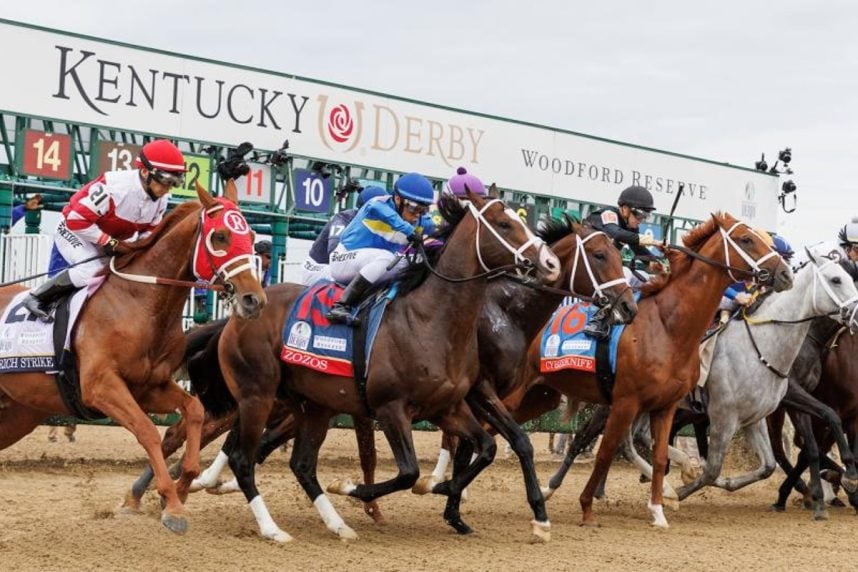 That's the take of Stifel analyst Jeffrey Stantial, who initiated coverage of the stock with a "buy" rating and a $148 price target in a new report to clients today. That implies upside of about 29% from today's close. He noted Churchill Downs is one of the best growth stories in the gaming universe.
We see growing investor appreciation for CHDN's high-quality Kentucky Derby asset (pricing power; high-margins; proven durability), with potential flight-to-quality tailwinds amidst an uncertain outlook for the consumer," Stantial wrote.
While Churchill Downs has no Las Vegas Strip exposure, and there are lingering concerns about the state of the U.S. horse racing industry, the stock is a gaming favorite on Wall Street. Catalysts include an extensive pipeline of high return on investment projects, benefits from the Exacta and P2E acquisitions, and the emerging growth story tied to historical horse racing (HHR) machines.
Churchill Downs More than Horse Racing
Because of its ownership of the Kentucky Derby, which takes place at the company's namesake track, and its other horse racing assets — to unknowing investors, Churchill Downs is viewed through the lens of horse racing.
The company could generate approximately 44% of its 2023 earnings before interest, taxes, depreciation and amortization (EBITDA) from racing, which may appear to be a drag during mounting headwinds for the domestic horse racing industry. As Stantial notes, there's much more to the Churchill Downs investment thesis.
"CHDN operates 11 regional casinos across 10 states, as well as racetracks and historical horse racing (HHR) facilities in Kentucky, Virginia, and soon-to-be New  Hampshire," added the analyst. "CHDN's TwinSpires business is the leading online horse wagering platform, with content & technology also monetized via B2B partnerships."
Regional casinos and TwinSpires are expected to contribute 45% and 11% of the operator's 2023 EBITDA, respectively.
Other Catalysts for Churchill Downs
At the state level, Virginia could catalyze long-term growth for Churchill Downs. The operator has a 50% stake in a Richmond casino project and a growing number of HHR venues in the state. That proposed gaming venue is expected to have 1,800 slot machines, 100 table games, and a sportsbook.
That's viewed as one of the "high ROI" projects that underpin the long-term thesis for the gaming stock, supported by multiple factors.
"We recommend owning CHDN shares based on the following factors: (1) a best-in-class pipeline of likely high ROI expansion projects, with line of sight to rapid de-leveraging as growth capex tapers; (2) underappreciated organic growth drivers for CHDN's HHR & recently acquired traditional casinos; (3) valuation upside for CHDN's one-of-a-kind high-quality Derby asset; (4) emerging growth drivers for horse racing viewership, and an increasingly powerful flywheel and moat for CHDN's market-leading live, historical, and online horse racing assets; and (5) a proven management team with a track record of highly disciplined capital allocation," concluded Stantial.