China Unveils World's Longest Sea Bridge, Linking Macau to Hong Kong
Posted on: March 31, 2018, 05:00h.
Last updated on: March 31, 2018, 06:10h.
The Chinese government gave the world a sneak peek at the longest sea bridge on the planet this week, connecting Hong Kong to Macau and the neighboring Chinese mainland city of Zhuhai.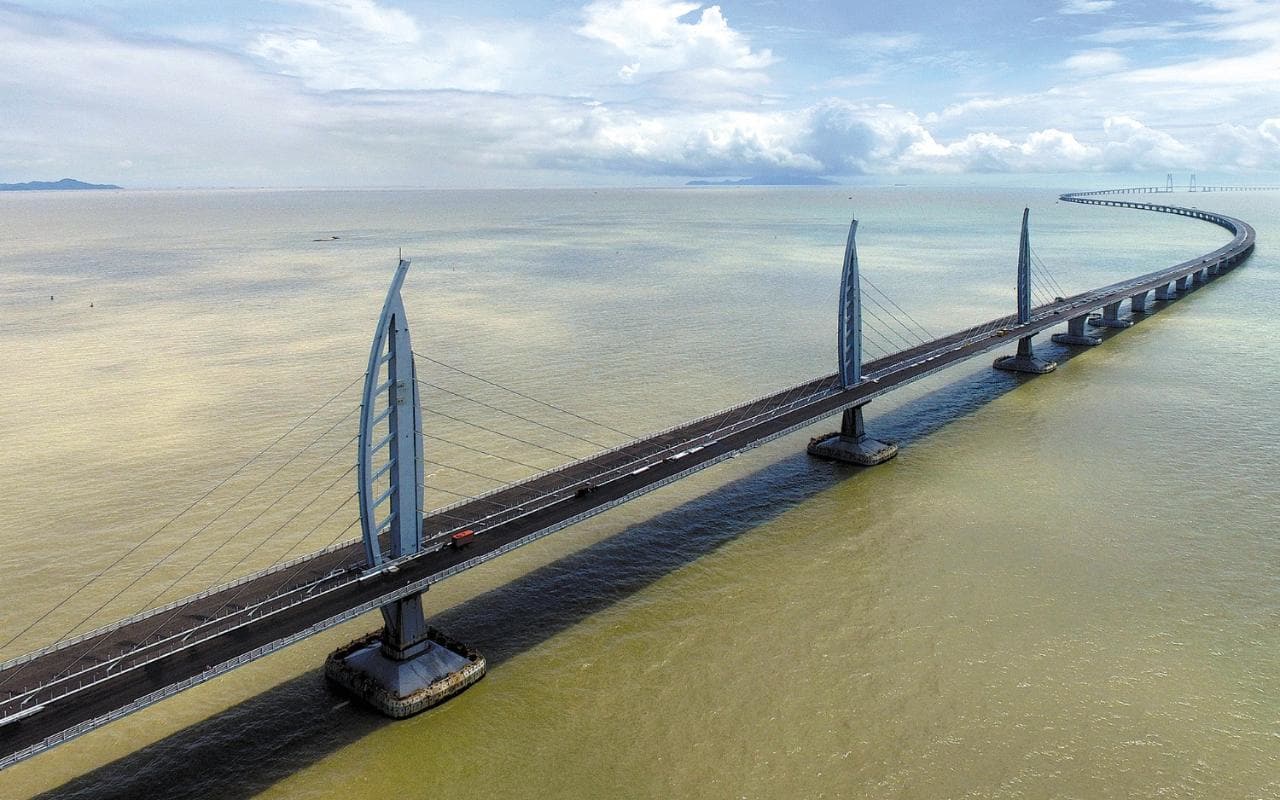 The project, which uses 420,000 tonnes of steel, cost $15.1 billion and has been nine years in the making. It hopes to promote quicker economic integration between Hong Kong and the Pearl River Delta region. It is also expected to boost revenues at Macau's casinos by increasing access from Hong Kong and cutting the journey time by 60 percent.
A Bridge Too Far?
First proposed in 1983, the bridge was completed in November and is expected to open this year, although authorities have not offered an official opening date. As well as a 34-mile road crossing, there is also a four-mile underwater tunnel and three artificial islands.
"There were many nights where I couldn't fall asleep, because there were too many difficulties during the construction," Gao Xinglin, the bridge's project planning manager, told reporters this week. "Linking the 80,000-tonne pipes under the sea with watertight technology was the most challenging," he added.
China is touting the bridge as an engineering wonder of the world, but not everyone is so enamoured of the project. In fact, unusually for a bridge, it's been divisive, especially in Hong Kong, where many believe it's part of Beijing's plan to gain more control of the semi-autonomous city.
Others have balked at its astronomical cost. The project has been dogged by delays, accusations of corruption and budget overruns.
The Bridge of Blood and Tears
Meanwhile, lawmakers in Hong Kong have expressed dismay about the number of fatalities and injuries that have occurred during the construction process.
There were ten deaths on the Hong Kong side of the project, and somewhere between 234 and 600 injuries, depending on the source.
At a hearing last year, Lau Siu-lai, a politician for Hong Kong's Democracy Groundwork Party said that workers refer to it as "the bridge of death."
"They are horrified that they may die while working on the project," she said.
Labour Party lawmaker Fernando Cheung knew it under a different name.
"The project is known as the 'bridge of blood and tears' and we are only talking about the Hong Kong side," he said. "We don't even know what is happening in China. I suppose the situation could be 10 times worse than that in Hong Kong,' he said.
"Hong Kong should also ensure workplace safety on the Chinese side, but we don't know anything about it and the Hong Kong government does not want to inform us," he added. "This should be condemned."