China Relaxes Travel Restrictions To Macau 
Posted on: July 2, 2015, 12:29h.
Last updated on: July 2, 2015, 12:30h.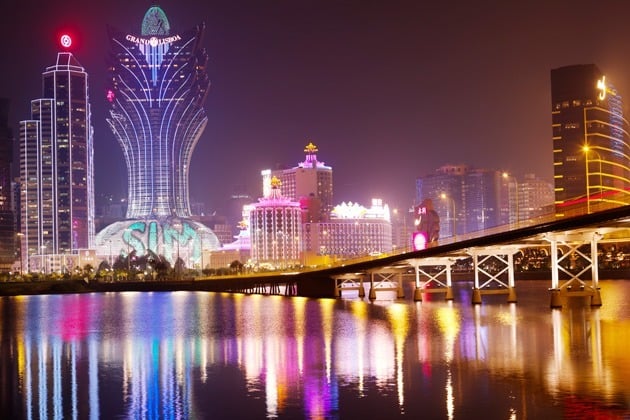 As Macau reports its 13th straight month of revenue declines, at last some good news for the troubled former Portuguese colony: Beijing has eased travel restrictions to the region.
Soon, travelers from the mainland will be permitted to stay in Macau for seven days, as opposed to five, and will be permitted to visit twice every 30 days, as opposed to twice every 60 days.
The market responded positively to the news.
Shares in Las Vegas Sands rose 4.1 percent to $52.17, while Wynn Resorts gained 3.9 percent and MGM 3.3 percent.
The Chinese government imposed the restrictions last year as a measure to prevent tourists holding Chinese passports supposedly transiting through Macau from overstaying there.
Beijing suspected that many tourists would obtain travel visas to other destinations via Macau so that they could stay and gamble in the enclave.
Suffered Enough
The move suggests that China may have decided that Macau's economy has suffered enough and is attempting to stabilize it. The government's recent anti-corruption drive has scared off the enclave's high rollers that once accounted for 60 percent of its revenues.
China believes that many of the VIP high rollers, so heavily courted by Macau and its junket operators, are corrupt Communist Party officials guilty of embezzling public money. 
A separate crackdown on illegal money transfers is hurting Macau's bottom line further. Visitors from the mainland are permitted to bring no more than 20,000 yuan ($3,200) at a time and can only withdraw 10,000 yuan ($1,600) per day, per card, from cash machines.
Until recently visitors were able to swerve the restriction by using their debit cards to buy expensive goods from pawnshops and jewelry stores based at the casinos, and then trade them for local currency.
However, recent restrictions on the use of UnionPay, China's only domestic bank card, has severely curbed the flow of cash into the enclave.
Smoking Ban Looms
While Macau's casino operators briefly had reason to cheer, there were dark clouds gathering on the horizon, and they weren't clouds of cigarette smoke.
On Tuesday the Government of Macau announced that it will push ahead with its proposed blanket smoking ban, a move that will likely delay the industry's recovery.
The government introduced a partial smoking ban last year, which restricted smoking VIP rooms and special smoking lounges only. However, under the regulations, Macau's casinos will be forced to go completely smoke free, with even electronic cigarettes becoming prohibited.
No timeline has been provided for the implementation of the new rules, but Karen Tang, analyst at Deutsche Bank, believes it's likely the law will be passed in Q4 of this year.
Most Read