Chicago Card Club Owner Says It Will Be Destroyed By Migrant Shelter
Posted on: September 29, 2023, 11:06h.
Last updated on: September 29, 2023, 12:06h.
The proprietor of a recently opened card club in Chicago claims his operation will be destroyed after the landlord turned portions of the structure into a shelter for migrants.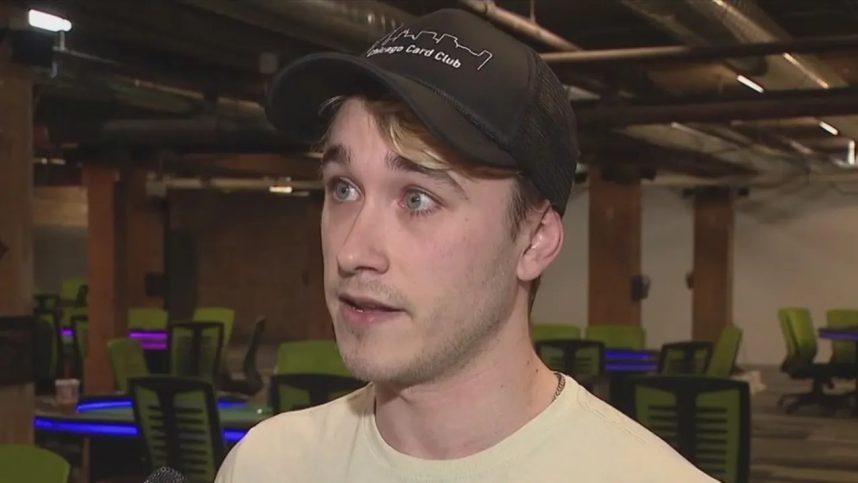 A few months ago, the Chicago Card Club opened on the bottom floor of a five-story building at 344 North Ogden Ave. It includes a card lounge and retail space for related merchandise.
Earlier this month, migrants began moving into part of the 50,000-square-foot building, Chicago Card Club President Thomas De Boer said. Their presence, he claimed, will hurt his bottom line.
It's going to destroy our business," De Boer told Chicago TV station WFLD. "It's going to destroy our hopes and dreams."
"It's devastating," De Boer added. "You plan for so long to start a business. You get excited. You pour loads of your own personal funds into it, just to have the landlord come to destroy it."
$100K on Renovations
The card club spent about $100K to renovate the space before opening, including the installation of new floors, counters, and walls.
"We first heard about the planned migrant shelter about a month ago," De Boer told WFLD last Friday.
Renovations to open the shelter started earlier this month and migrants began moving into parts of the building two weeks ago.
"So, this all happened incredibly quickly," De Boer said.
Now, none of our customers feel comfortable coming back anymore," De Boer added. "It's unsafe. On day one, there's dozens of people hanging around outside. Our customers don't want to go through that."
De Boer further told WFLD he plans on suing the landlord to recoup the money they spent on improving the space.
Chicago-based developer Scott Goodman was identified in news reports as one of the co-owners of the building.
Casino.org reached out to Goodman for comments. No immediate statement was provided.
The building is located in Chicago's West Loop section, near the popular Fulton Market neighborhood. Once an industrial section of the city, it increasingly has become an entertainment and dining destination, and the home to many upscale bars.
City officials have been looking at different neighborhoods to find locations to house migrants who are awaiting asylum proceedings.
More than 15K migrants were transported by bus from the southern border to Chicago starting in August 2022, according to Chicago TV station WLS.
Some of them have been sleeping outside on sidewalks, and more than 1,500 are sleeping in the lobbies of police stations. As of this week, more than 9,200 migrants were staying in city shelters. Some even are staying inside O'Hare International Airport.
Buses Keep Coming
Between Saturday and Thursday, 27 buses carrying migrants arrived in Chicago from the border with Mexico, according to a report from Block Club Chicago, a local online news outlet. Each bus carries about 50 passengers.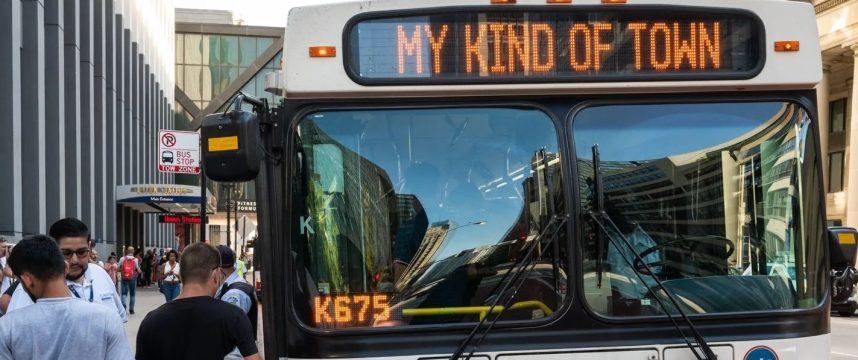 Chicago officials are attempting to find the migrants adequate temporary shelter.
The endgame is that we are a welcoming city, and we will do our best to welcome the new arrivals who come here," Beatriz Ponce De Leon, Chicago's deputy mayor for Migrant, Immigrant and Refugee Rights, was quoted by WLS.
The millions of migrants coming into the U.S., especially from the southern border with Mexico, has led to controversy nationwide.
Communities are arguing whether to house them and where they can be located.