Chauffer Suspect in Murder of Taiwanese Mogul Shih Chia-chin
Posted on: August 27, 2014, 05:30h.
Last updated on: August 26, 2014, 09:32h.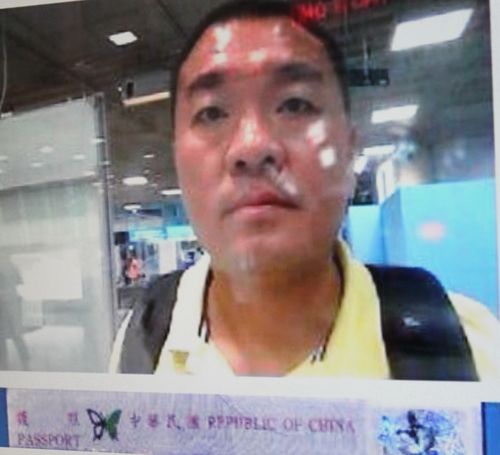 Taiwanese online gambling ringleader Shih Chia-chin may not be a household name in the Internet betting community, but he was infamous in his home nation for the wealth he earned by running his sites. Now, his kidnapping and murder have shocked the island nation. Shih's body was found Sunday evening in Tainan County by police. He was allegedly murdered after being kidnapped by his chauffeur and several others on August 18.
Chauffeur Abducted Shih at Airport
On that day, Shih was picked up at the Taoyuan airport near Taiwan by his chauffeur, Hsieh Yuan-hsin. Just three hours later, the accountant at Shih's company received a phone call saying that Shih had been kidnapped and demanding a ransom of TW$50 million ($1.67 million). Shih's family attempted to negotiate with the kidnappers, eventually agreeing to wire TW$30 million ($1 million) to three separate bank accounts.
When the family still didn't hear from Shih, they contacted the police for assistance later that day. Hsieh apparently made an attempt to withdraw the transferred ransom soon thereafter, but fled when he was asked to provide identification at the bank.
Hsieh Flees to Thailand
Despite efforts from prosecutors who issued a warrant to bar him from leaving the country, Hsieh managed to board a flight to Thailand just hours later using a fake passport that used his photo but his cousin's name and details. Hsieh was spotted on airport CCTV footage on August 18.
According to the United Daily News, police noted that Hsieh didn't have a criminal record, which made them suspect that another individual may have planned the kidnapping. He did, however, seem to be covering his tracks, as he had used his real passport to book a flight to Hong Kong. The fake passport has been annulled, and Hsieh is suspected to still be in Thailand. However, authorities fear he could flee to Cambodia or Myanmar, and Thai police have been asked to assist in the investigation.
They also suggested that ransom might not have been the primary motivation for the crime. Hsieh fled the nation without recovering the ransom, and a valuable watch was still on Shih's body when it was found.
According to a report from the Central News Agency (CNA), a body was found in a mountainous area of Tainan County with over 20 puncture wounds to the back on the night of August 24, about a week after the kidnapping took place. Shih's family was called in to identify the body, and confirmed that it was him.
Two Other Suspects in Custody
While Hsieh has not yet been apprehended, two other suspects were arrested on Monday. Full names were not available, but The China Post said that their surnames were Lin and Cheng. According to police, Lin confessed to being a part of the kidnapping plot, but claimed that he did not know anything about plans to murder Shih. The two accomplices were identified using surveillance footage, which revealed they had abandoned Shih's car in Greater Tainan.
Nine years ago, authorities cracked down on Shih's Internet gambling ring. That resulted in an 18-month suspended prison term for the man whose fortune was reportedly worth billions of New Taiwan Dollars. Reports say that Shih had already been the victim of a kidnapping attempt four years earlier.