JACK Cincinnati Casino Accused of Removing Poker Player Who Pooped Himself
Posted on: August 24, 2017, 01:00h.
Last updated on: August 24, 2017, 08:10h.
The JACK Cincinnati Casino reportedly removed a customer from its property early Wednesday morning after it was alleged that the poker player had soiled his pants.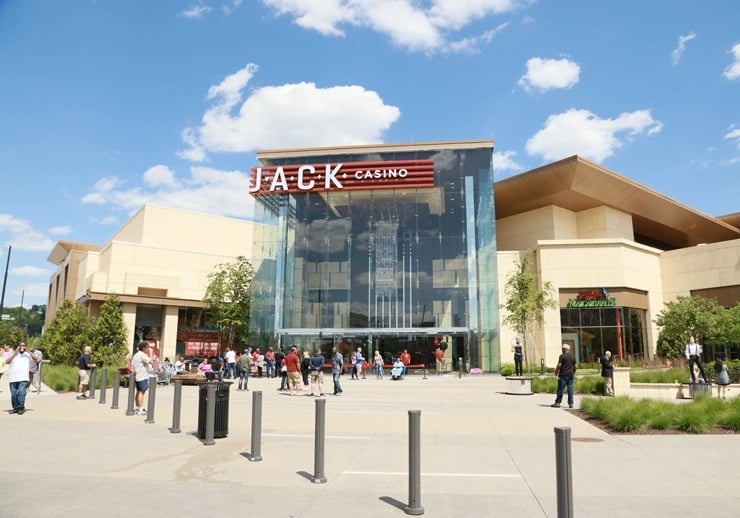 The patron, however, disputes such claims, and is speaking out in hopes that gamblers aren't treated to such crappy service in the future.  
Call it "casino craps" or a new definition of the "royal flush," Tyler, a man in his 20s who is withholding his last name due to embarrassment, said he won $2,000 while partaking in a special poker promotion during the morning hours of August 23. He claims he later went to the bathroom, and when he returned was asked by security to vacate the casino.   
JACK says customers complained of a foul odor at the poker table, and witnesses say they saw Tyler throwing out his underwear while in the restroom. Tyler believes the casino just wanted him out because he was on a hot streak.
"If they falsely accuse someone of pooping their pants that did not, they have to have some type of humiliation themselves," Tyler told Cincinnati's FOX19. "This was beyond strange."
JACK Cincinnati opened as the Horseshoe Cincinnati in March of 2013 under a joint partnership between Caesars and billionaire Dan Gilbert's Rock Gaming. The property was rebranded under Gilbert's JACK Entertainment in May of 2016.  
JACK Has Evidence
It would seem rather unlikely that a casino would be looking for ways to remove a gambler because they had won a paltry $2,000. JACK says that certainly wasn't the case, and video evidence shows what happened.
The casino says it can't legally release the surveillance without a court order. Tyler has made no legal complaint against JACK. In a statement, JACK said it's "top priority is to continuously provide a clean and sanitary environment to the three million guests that visit the property annually."
While he's withholding his last name, Tyler appeared on FOX19 during a webcam interview from his home in Danville, Kentucky. He lives about two hours from the casino. 
Casino Defecation
Unfortunately, Tyler's alleged dirty pants certainly isn't the first time a gambler has opted to stay put in their seat to relieve themselves instead of going to the bathroom. There's been plenty of examples of slot machine players soiling their underpants, opting not to allow a supposedly "hot machine" to cool off during their restroom visit.
While there's no justification for pooping oneself at a slot machine, in poker it's difficult to even think of a possible excuse. During poker games at casinos, players are allowed to sit out a hand to use the bathroom or take a quick break. In tournament play, breaks occur between levels and rounds.
The JACK Cincinnati casino was running its $100,000 Kickoff Cash promotion during Tyler's visit. Every three hours, around the clock, a random table was selected. The person with the highest card was awarded $1,000 dollars, and the lowest card received $350. Tyler was the lucky winner twice.