Carl Icahn Taj Mahal Bankruptcy Demands Hit Casino Union
Posted on: October 17, 2014, 08:00h.
Last updated on: October 16, 2014, 02:24h.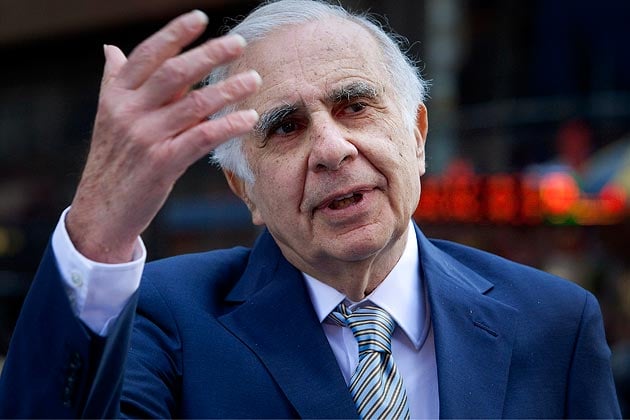 Carl Icahn's lawyers have told a bankruptcy court that he will not keep the Taj Mahal (formerly Trump Taj Mahal) open unless the judge cancels the casino's union contract. That declaration mirrors earlier statements from Icahn, though the exact nature of his demands has been revised somewhat since the rather public battles between him and state officials.
Speaking on behalf of Icahn, lawyer Alan Brilliant told US Bankruptcy Judge Kevin Gross that Trump Entertainment Resorts, the property's parent company, simply couldn't afford to keep the Taj Mahal open unless the judge ruled in their favor and allowed them to break their current contract with the union.
"If you don't grant the…motion, it's just not viable as a business," Brilliant said in court. "Without that, staying in the pension plan, ultimately very quickly the casino will close. This is the window here; the window is open."
Convert Debt into Ownership
Trump Entertainment and Icahn are attempting to push through a plan that would see Icahn convert the $286 million in debt he owns in the casino into ownership of the resort. Icahn would then agree to invest another $100 million of his own money to keep it all afloat. However, that investment is contingent on a series of demands that start with the dissolution of the current union contract.
Beyond that, Icahn and Trump Entertainment are looking for significant financial help from Atlantic City and the state of New Jersey, though they've modified their requests somewhat after the very negative reaction that their first series of demands received. They are now asking for $175 million in relief through a PILOT (payments in lieu of taxes) program, as well as two grants that aren't normally offered to casinos: the Economic Redevelopment Grant and the Urban Revitalization Grant. The state legislature would have to approve allowing the casino to receive such grants.
Originally, Icahn and Trump wanted Atlantic City to lower its property tax assessments by as much as 80 percent, and for the state to contribute $25 million more in tax credits.
Union Lawyers Call It Unfair Advantage
But lawyers for Local 54 of the Unite-HERE union said that all of these demands, including those being made of workers and the state and local governments, were simply an attempt by Icahn to improve the Taj's competitive position over other casinos at the expense of those who could least afford it.
"Let's look at the poorest of the stakeholders here and make sure they give up everything permanently before we're even willing to move," said Unite-HERE lawyer Kathy Krieger, while categorizing Icahn's demands. "That's absolute nonsense."
Lawyers for the Taj Mahal, though, attempted to show just how dire the situation was in the casino. According to them, Trump Entertainment has been selling televisions and used mattresses from the now-closed sister property Trump Plaza in order to earn more cash.
But Trump Entertainment lawyer Kris Hansen countered that allowing the casino to break their union was the only way it could survive.
"If you do grant it, we have a chance to stay alive," said Hansen. "The cost structure of this casino doesn't work, and it needs to be fixed. If we're successful, employees get to keep their jobs, even though they made some concession. Having a job is better than not having a job."