Boxer Canelo Alvarez Tests Drug-Positive Ahead of GGG Rematch, Blames Mexican Meat
Posted on: March 6, 2018, 11:50h.
Last updated on: March 6, 2018, 12:01h.
Mexico's Canelo Alvarez has tested positive for the banned substance clenbuterol, a drug that's used in some countries to help clear breathing disorders, by working as a bronchial dilator and decongestant. As a sympathomimetic drug, which typically are compounds that stimulate the nervous system and produce adrenaline, clenbuterol is often used illegally by athletes as a performance-enhancing drug (PED).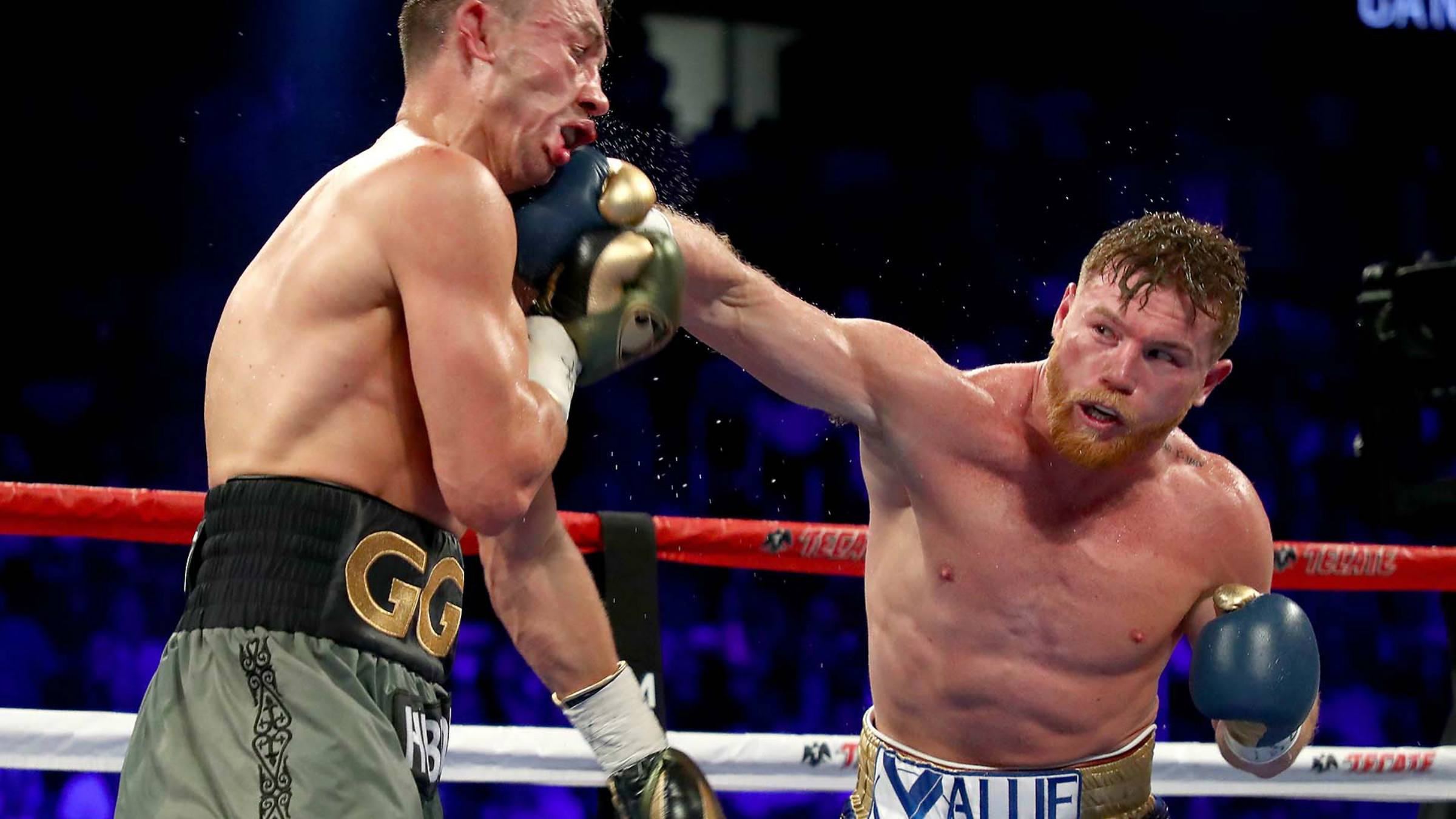 Alvarez is scheduled for a rematch against Kazakhstan's Gennady "GGG" Golovkin on May 5 at Las Vegas' T-Mobile Arena. Last September, their bout ended in a highly controversial draw, with one of the three judges later being suspended for what many believed to be an inexcusable card in Alvarez's favor.
Under the terms of the rematch, both fighters agreed to random tests administered by the Voluntary Anti-Doping Association, with the results submitted to the Nevada State Athletic Commission (NSAC). Canelo's camp says contaminated meat in his home country of Mexico is to blame for the clenbuterol detection.
"One of his results came back positive for trace levels of clenbuterol, consistent with meat contamination that has impacted dozens of athletes in Mexico over the last years," Alvarez's Golden Boy Promotions spokesperson said in an issued statement.
Alvarez remains the underdog for the May 5 fight at +140. Online sportsbook Bovada's odds give him an implied chance of winning at just under 42 percent. GGG is at -170. Golovkin (37-0-1) is the current unified middleweight world champion. Alvarez (34-1-2) is a three-time world champ in two weight classes.
Sketchy Livestock Practices
The US Food and Drug Administration has not approved clenbuterol as a therapeutic respiratory drug or for any other use. And although the Drug Enforcement Administration (DEA) doesn't list clenbuterol as a controlled substance, it remains illegal for use in the US, according to several bodybuilding websites, for its potential to kill.
According to prosbodybuilding.com, "Clenbuterol can cause 'cardiac hypertrophy' and cause the heart to become enlarged as a result of working harder and being supplied with more blood and with more nutrients. This can potentially be fatal."
In Mexico, however, clenbuterol is widely available. The drug is also sometimes illegally mixed into livestock feed, purportedly to produce a leaner meat product.
Daniel Eichner, whose Sports Medicine Research and Testing Laboratory conducted Alvarez's test, said the clenbuterol levels "are all within the range of what is expected from meat contamination," meaning the type of illicit Mexican livestock practices mentioned above.
Canelo says he'll immediately uproot his training camp from his hometown of Guadalajara, Mexico, and resume training in San Diego,where he will presumably not encounter this issue. GGG reps said they're waiting for additional information from the NSAC before commenting publicly.
As of Tuesday, the May 5 fight is still on.
Controversial Call
By nearly all accounts — except the one that mattered — Golovkin was the victor over Alvarez last fall. Of the three judges, one had GGG winning 133-115, and another had it tied. But judge Adalaide Byrd scored it 118-110 in Alvarez's favor.
"In any business sometimes you have a bad day," NSAC executive director Bob Bennett said at the time.  Byrd was subsequently sidelined for the rest of the year.
"I am an athlete who respects the sport and this surprises me and bothers me because it had never happened to me," Alvarez said in a statement. "I will submit to all the tests that require me to clarify this embarrassing situation and I trust that at the end the truth will prevail."
Byrd's decision essentially allowed Alvarez to avoid defeat. He's adamant that his positive drug test isn't a ploy to have a better shot during his rematch with Golovkin.