California Sports Betting Ballot Drive Stuck in Neutral due to Coronavirus Shutdown
Posted on: March 23, 2020, 08:45h.
Last updated on: March 23, 2020, 12:06h.
California was one of the first large states to employ a shelter-in-place order to combat the spread of the coronavirus, with Gov. Gavin Newsom issuing that directive last Thursday. But that mandate carries with it an unintended consequence: preventing workers from gathering signatures for an array of ballot initiatives, including sports betting, that various groups are hoping to put before voters in November.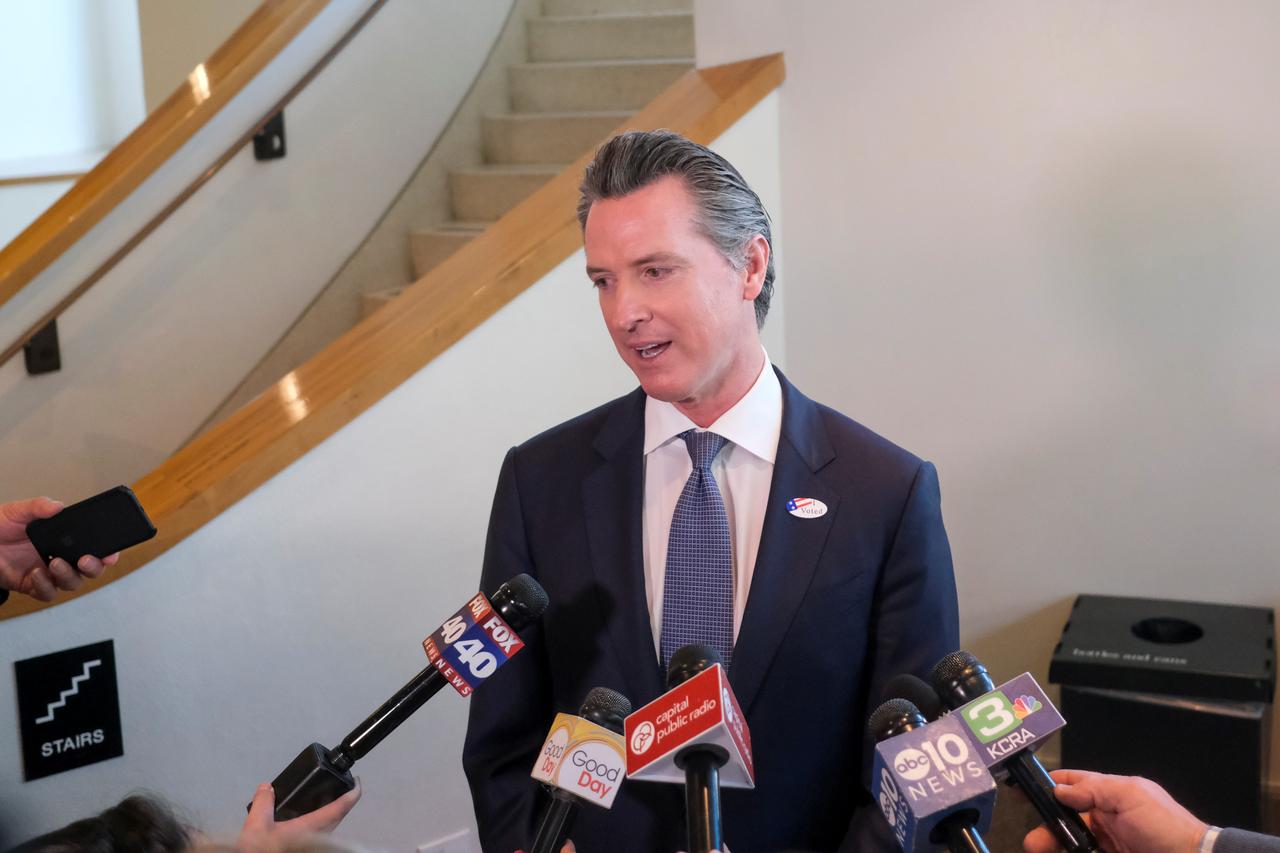 In the Golden State, law requires that groups proposing a ballot initiative gather 623,212 signatures to qualify. But that figure jumps to 997,139 for a constitutional amendment, which is the treatment of the sports wagering proposal.
Earlier this year, California Attorney General Xavier Beccera signed off on language proposed by a group of tribal operators that would permit sports wagering at the state's approximately 70 Native American casinos and racetracks.
We are at nearly 1 million signatures and were on a trajectory to reach our goal well ahead of the deadline before the unprecedented orders around COVID-19," said Jacob Mejia, a spokesman for the sports wagering initiative, in an interview with the San Francisco Chronicle.
Any group attempting to put an issue before Golden State voters has until April 21 to gather the needed signatures. If that deadline is missed, the effort has to wait until the next election cycle.
Coronavirus Stymies Signature Gathering
It's not just the sports betting plan that's being hampered by the COVID-19 shutdown in California. A representative from a company that runs petition efforts across the state told the Chronicle that his firm recently bought 300,000 pens because those interested in signing didn't want to use the same writing instrument as another person because of fears of contracting the coronavirus.
Other groups report plunging numbers regarding signature gathering, because would-be signers don't want to get close to workers. Some critics and petition organizers alike believe efforts should be scrapped until the COVID-19 pandemic eases, because until that happens, both employees in the field and signers are at risk of contracting the respiratory illness.
As of Sunday night, California had 1,752 cases of COVID-19 and 33 deaths.
Mejia didn't say where the sports wagering constitutional amendment stood in relation to the 997,139 goal. But it's common in California for groups to overshoot that number to allot for duplicate and falsified signatures.
Plus, there are controversial elements to the tribal betting proposal, including freezing out the state's card rooms and no provisions for mobile betting. The latter could prove particularly thorny because many of the Golden State's tribal gaming properties – even the biggest venues – are long drives from major cities such as Los Angeles and San Francisco.
Patiently Waiting
By some estimates, legal sports wagering in California would create $2.5 billion in annual revenue – making it the largest market in the US for the endeavor – while generating $250 million to $500 million in annual receipts for state coffers.
Two-thirds of the legislature must approve the proposal before it moves onto the ballot for voter consideration. While California voters have thrice voted in favor of gaming expansion – the 1984 lottery bill and tribal gaming initiatives in 1998 and 2000 – some politicians there are leery about promises of big sports betting revenue, noting the lottery and legalized cannabis are falling short of expectations.
For gamblers, the potential of the Golden State's sports betting dreams being shelved until November 2022 would be a blow, and mean that it's all but certain sports wagering won't happen in the "big three" of California, Texas, and Florida this year.