California Poker Scandal Atypical of Sector, Says Plaintiffs' Attorney
Posted on: October 18, 2019, 03:00h.
Last updated on: October 18, 2019, 03:25h.
The California lawsuit against Stones Gambling Hall and player Mike Postle for alleged cheating relates to one gaming venue, one player, and possible accomplices, not the entire poker sector, claims the Maryland gaming lawyer representing the card-playing plaintiffs.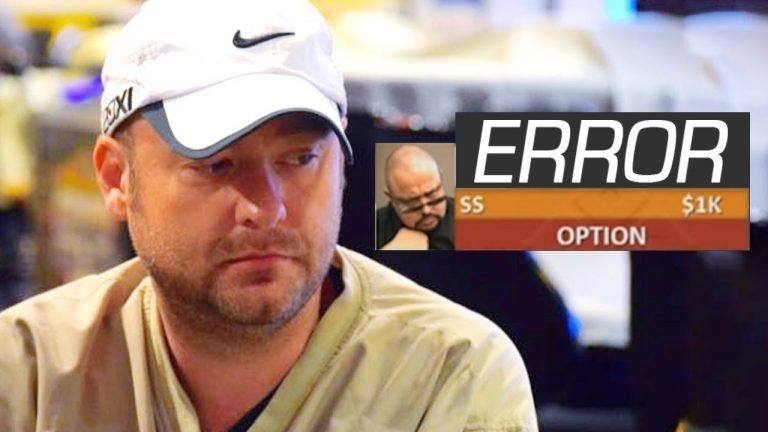 In a statement to Casino.org, Attorney Maurice "Mac" VerStandig said the recent litigation "is an effort to make whole the players who were victimized by a conscious-shocking fraud, to hold a casino accountable for its failures of oversight, and to send a clear message — conduct of this nature ought never be endeavored again by those involved or others."
The litigation was filed on behalf of 24 players who believe they were financially harmed by the alleged impropriety. Postle has denied wrongdoing, but the suit claims he was somehow informed about the plaintiffs' hole cards during a series of streams.
Also named in the suit is Stones' poker room manager, Justin Kuraitis. He allegedly failed to quickly and appropriately stop the improper scheme, the suit claims.
The plaintiffs are seeking damages of $10 million each from Postle, Stones Gambling Hall, and Kuraitis. Stones has launched its own inquiry into the allegations.
Gaming Venue Security Impressive
But VerStandig points out to Casino.org that overall, the US casino industry has "some of the finest security in America, often utilizing cutting-edge technologies and frequently pioneering processes that ultimately permeate a larger swath of society." In fact, VerStandig said "it seems most licensed and regulated poker rooms are immensely secure environments."
VerStandig contrasts this with the Postle case, which "concerns the practices of a single gambling hall, in connection with its poker stream. While those practices appear to be, at-best — grossly negligent — I would urge these failures not be projected on the industry as a whole."
When further asked about this case's impact on other venues, VerStandig said, "I am not sure most casinos need a so-called 'wake up call,' but if this case gives other facilities occasion to reexamine the integrity of their operations and account for any potential blind spots, that is, of course, a welcome side effect."
Looking ahead, defendants need to be served in the case. Their attorneys then need to file responses in court, VerStandig said, which will take time.
"The judicial system is a methodical construct, which operates with great deliberation," VerStandig said. "I would urge things may not happen particularly quickly, but the lack of ensuing headlines does not mean the case is not progressing."
Following suspicion of cheating by Postle, many players turned to social media to voice their concerns. The impacted players also chose to use the judicial system for remedies.
Misconceptions of Poker Community
"The poker community is an amazingly coalescent, warm, diverse, intelligent group of individuals that cares deeply about its own, and that has never failed to police its own activities to the greatest extent possible within the letter of the law," VerStandig said. "There are societal misconceptions, borne largely of poker players making money through bluffing, about the moral character of this group.
"It is immensely heartening to see the community once again taking care of its own affairs as this matter has been made public, and it is an honor and a privilege for my firm and myself to fill out the niche role of legal counsel within that community," he added.
Similar Guides On This Topic