California Shuts Down 500 Club Cardroom for Holding Insufficient Funds to Cover Chips in Play
Posted on: August 17, 2017, 02:20h.
Last updated on: August 17, 2017, 11:53h.
The 500 Club cardroom in Clovis, California was served with an emergency closure order this week, after the Bureau of Gambling Control (BGC) found that it had insufficient funds to cover all its chips in circulation.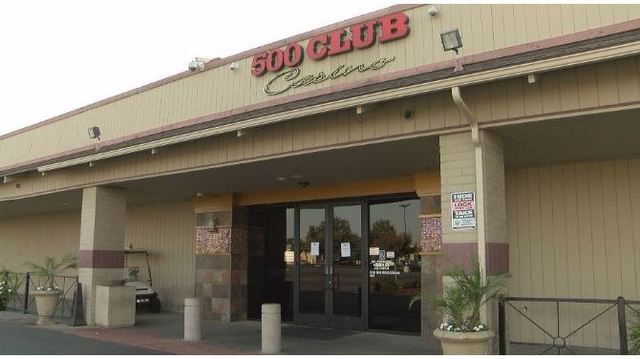 The state said the liability of in-use chips "substantially exceeded the balances of the Clovis 500 Club's chip liability and general accounts" and as a result the property would remain shuttered for gaming until further notice.
The closure follows a BGC investigation of the club over allegations that it had failed to disclose loans from individuals who should have been listed as partners in the business and therefore licensed by the state gaming regulator. The state requires disclosure of all owners of any gambling business so it can ensure they do not have criminal backgrounds.
BGC said it had requested financial records from the club, before it raided the property Wednesday but "the Clovis 500 Club repeatedly failed to provide the requested documents."
"Inaccurate Interpretation" of Rules
The club's license has not been revoked but, according to documents seen by the Fresno Bee, the 500 Club's owners must comply with a raft of demands BGC before they are cleared to reopen for business.
These include a report "detailing the source of all funds" related to gambling activities. They are also required to employ and independent manager, approved and answerable to the State of California, who would oversee its financial operations.
In an official statement on Wednesday, the club's general manager, Dusten Perry, claimed the BGC had an "inaccurate interpretation of their own regulations with respect to the casino's chip bond."
"The casino's lawyer was on site during the temporary closure and is currently working with the bureau to quickly reopen the club," he added.
Rogues' Gallery
The 100 Club is just the latest in a string of California card clubs to fall foul of regulators in the past two years. In December 2015, two San Diego clubs, the Palomar Card Club and the Seven Mile Casino, were raided and charged with facilitating money laundering on behalf of a Mob-related illegal gambling outfit.
In 2016, the owner of the Lucky Lady card cub, also in San Diego, was charged with racketeering and running an illegal gambling business, after it emerged the club's sports book was allegedly a front for an illegal credit betting operation.
Also last year, the Hawaiian Gardens, one of the state's largest clubs, was fined $2.8 million for repeated violations of its anti-money laundering responsibilities, while, the state's oldest club, the Normandie, had its license revoked after its owners were convicted on federal money-laundering charges.
The Normandie was threatened with closure, until Larry Flynt stepped in to purchase the club.