Caesars at War with Investors Over $24 Billion Debt
Posted on: August 7, 2014, 05:20h.
Last updated on: August 7, 2014, 05:34h.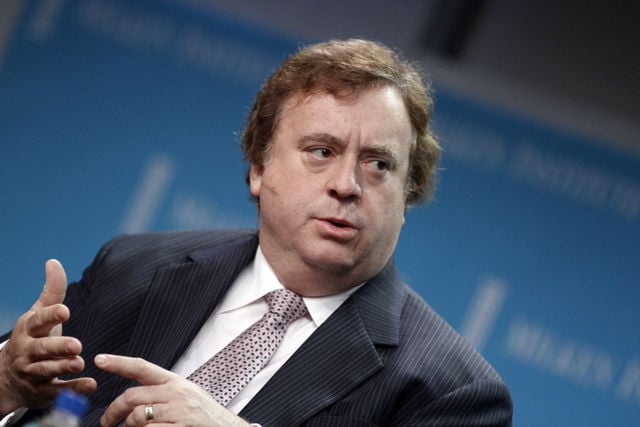 The battle between Caesars Entertainment and its bondholders was ramped up a notch this week as the casino giant filed a lawsuit against a large portion of its investors, claiming they are attempting to impede the company's efforts to restructure its debt process, a process that is necessary to avoid bankruptcy.
Despite being the best-known casino company in the world, Caesars' long-term debt is colossal, standing at an industry all-time high of $23 billion, which outstrips the bankrupt city of Detroit. In May, the company announced a process of debt restructuring, which, while not eliminating any long-term debt, would wipe out more than $1 billion of payments due in 2015.
The process, according to Caesars Chairman and CEO Gary Loveman, would "lay the foundation for both significant de-leveraging and value creation at Caesars Entertainment."
Lend Us Your Ears…and Everything Else
"Upon completion of the credit facility amendment … Caesars will have added headroom under its maintenance covenant, providing Caesars with additional stability to execute its business plan," he added. "If Caesars successfully lists its equity securities, this independent listing should help facilitate the eventual raising of equity as well as liability management and debt reduction initiatives."
However, as Moody's Investment analyst Peggy Holloway said at the time, this leaves the bondholders in the lurch.
"Recent asset sales by Caesars' private equity sponsors are weakening the hand that creditors will bring to the table in the casino company's inevitable restructuring," Holloway said. "The transactions are reducing the asset base underlying the debt, which will likely lead to deeper losses for lenders and bondholders upon a default."
Over two dozen investment firms were named in the lawsuit, all of which, Caesars claimed, have "sought to injure" the company through such means as the issue of demand letters, "disruptive" calls to appear before gaming regulators and one "baseless" default notice. Caesars claims these tactics have been "apparently designed" to push it into default.
No Hostage-Taking
"We refuse to be held hostage by speculators who appear to be betting against the long-term health of our enterprise as well as our more than 60,000 employees and the communities in which we operate," Loveman said. "Neither Caesars nor CEOC [the operating company] have ever missed an interest or principal payment despite the extremely challenging environment. The meritless actions taken by the defendants impede our ability to conduct rational negotiations with holders to further improve CEOC's financial condition."
Loveman added that Caesars had completed more than 50 capital markets transactions to improve its financial condition and that it has also taken steps to enhance operating performance.
The company acquired most of its debt when it became private in 2008, after a $30.1 billion takeover by Apollo Global Management and TPG Capital, just as the economic downturn hit. As the recession ravaged the land-based casino industry in America, Caesars, with its 50 casinos across the US, was hit the hardest.
Posting its first quarter results this year, the company said it lost $386.4 million in the quarter that ended March 31, a loss of $2.82 per share. Meanwhile, shares in the company hit a 52-week low on Tuesday before closing at $12.71, down 9.54 percent.