Grand View Resort Guest Allegedly Pulled Boy from Las Vegas Pool in Kidnap Attempt
Posted on: August 30, 2023, 02:16h.
Last updated on: September 1, 2023, 02:58h.
A man appeared in local court on Tuesday after being accused of grabbing a boy out of a pool at Las Vegas' Grand View Resort on Saturday.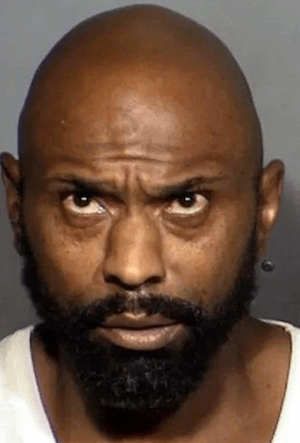 The suspect tried to get the child to go to a bathroom at the Las Vegas property in what police claim was an attempt to lure the boy for sex. But the wary boy went back into the pool from a deck, authorities said.
Sheldon Lynel Barber of Tallahassee, Fla., was charged with kidnapping a minor, luring a minor to engage in a sex act and contact with a minor, according to Las Vegas TV station KLAS.
He was released from Clark County Detention Center after posting bond. He can't return to the hotel.
Witness Accounts
Witnesses told Las Vegas Metropolitan Police Department (LVMPD) officers that Barber was at the pool when he called the child a "mommy's boy."
Barber initially held out his hand as if to give the boy a handshake, police said. Instead, the Las Vegas Sun reported that he allegedly grabbed the boy by the arm.
A victim's cousin told police that she saw Barber pull the boy out of the pool on Saturday. The boy's mother had been helping the boy swim and witnessed the unwanted interchange between the boy and Barber.
The boy later told his mother that the man wanted him to go to the bathroom, police said. The boy called the man "dangerous," the Sun reported.
After the boy returned to the pool, Barber allegedly began looking at a four-year-old girl who was also at the pool. It was then that security guards responded.
Barber Ordered to Leave
A security guard asked Barber to leave the pool area. At first, he did, but he reportedly returned after changing his clothes.
The boy's cousin was also in the pool on a prior night when she claims Barber kept looking at her. When she left to go elsewhere, he allegedly followed her, asked her how old she was, and wanted to know what she was doing later that night, police said.
Both the boy and his cousin reported feeling uncomfortable after interactions with Barber, police said. Officers didn't reveal their ages.
Police were told later that Barber allegedly tried to get women at the pool to go to his hotel room with him. He also attempted to get a female cleaning attendant into a hotel room.
When questioned, Barber didn't provide details to officers, instead telling them to "call my lawyer."
When his clothes were searched, officers discovered a sexual enhancement herbal supplement, police said.
Most Read