Caesars Palace Execs Owed Millions They May Never See
Posted on: April 6, 2015, 03:37h.
Last updated on: January 12, 2023, 11:17h.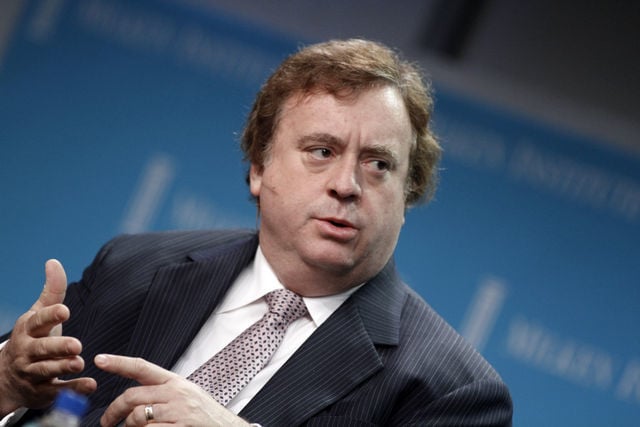 Caesars Entertainment Corp. has been embroiled in plenty of public battles over their restructuring and bankruptcy machinations.
Some debt-holders have made it public knowledge that they're unhappy with how assets were handled, and now that the Caesars Entertainment Operating Co. is in Chapter 11 reorganization, creditors are hoping to collect as much money as possible.
But there's another group who could lose out big because of the bankruptcy: Caesars' own executives.
According to reports, 279 current and former Caesars executives and directors are owed at least $78.6 million because of a deferred compensation program, a program that is now being classified as unsecured debt in the bankruptcy proceedings.
And with nearly 15,000 entities looking to collect any money left over after secured debts are covered, it seems unlikely at best that these executives will ever see their money.
Loveman, Satre Among Those Owed Funds
Perhaps the best known of these executives is Chairman Gary Loveman. According to court filings, he's owed $71,427: no small change to be sure, but perhaps inconsequential for a man who has reportedly received over $18 million in compensation in some years.
Through 2012, Forbes had estimated his compensation over the previous five years at over $28 million in total.
Others, however, have amounts tied up that even a CEO would be concerned with. One employee, known only as "Participant 001" in court documents, is said to be owed $11.7 milion in deferred compensation.
Another potentially big loser is former Harrah's Entertainment Chairman and CEO Phil Satre, who is owed nearly $6.7 million.
The deferred compensation plans allowed employees to put aside funds from salaries, bonuses and other compensation into a retirement plan. The funds would not be taxed until they were drawn upon.
According to a report by the Las Vegas Review-Journal, some executives decided to take lump sum payments when they left the company, perhaps fearful that those funds could be endangered if and when the company entered into bankruptcy proceedings.
"I just got a little cautious about these types of programs," said Tony Santos, a former executive at Caesars. Santos is now the CEO of Gateway Casinos, a Canadian firm.
Dozens More Lost Retirement Payments Due to Bankruptcy
While some may have little sympathy for high-level executives, the problems with retirement benefits run much deeper at Caesars. Earlier this year, 63 former employees saw their retirement payments halted by Caesars after the company went into bankruptcy. Those 63 individuals are owed close to $33 million in retirement pay.
They only learned that their payments were stopped when, in January, they received a letter explaining that the retirement fund had been included as unsecured debt in the bankruptcy instead of the monthly checks they had been expecting.
"It was devastating," said former Caesars Palace host Kenneth Houng. "You can't do this to people my age."
Loveman and other company officials have said they are sympathetic to the plight of those who have lost their retirement funds.
"We're meeting with counsel and meeting with people who are participants in this plan to see if there are any creative ways or solutions to try and help," Loveman said.
But even if Caesars wanted to make good on their retirement payments, they may not be able to do so. According to attorneys, bankruptcy law does not allow supplemental retirement plans to be treated differently than other forms of unsecured debt.
There's still a chance that the plans could be protected if they are found to be under the control of the Caesars Entertainment parent company; if they are not, unsecured creditors are expected to receive only about 10 cents on the dollar for what they are owed.