Caesars Interactive Entertainment Could Be for Sale, But Will Bankruptcy Court Allow It?
Posted on: May 17, 2016, 02:02h.
Last updated on: May 17, 2016, 02:56h.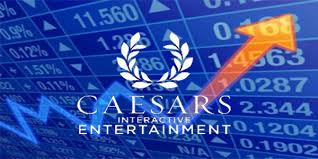 Caesars Entertainment is considering the sale of its digital division, Caesars Interactive Entertainment (CIE), according to Bloomberg Technologies.
Anonymous sources told Bloomberg Friday that the embattled casino giant had received multiple offers that would value the company at $4 billion. Meanwhile, the Wall Street Journal understands that Caesars has hired investment bank Raine Group LLC to evaluate the bids.
CIE CEO Mitch Garber, told WJS that there was no formal sales process and the offers may well lead to nothing, but he added, "We want to hear what people have to say, for sure."
CIE has been the silver lining for Caesars, a company mired in industry-high debt and bankruptcy proceedings. It's the only Caesars unit currently turning a profit and has come to dominate the social casino games market, thanks to the success of its Playtika mobile brand and games suites like Slotomania and Bingo Blitz.
$18 Billion Bankruptcy Case 
It owns the profitable World Series of Poker, as well as WSOP.com, which offers real-money gaming in Nevada and New Jersey, although its social gaming business far outstrips its real-money ventures. Last year the company brought in revenues of $766.5 million and earnings of $282.7 million.
It might be tempting for a company with roughly $20 billion in debt to make a sale. A windfall of $4 billion might take some of the pressure off Caesars' other units whose potential profitability is stymied by crippling repayments. 
But it may not be quite that simple.
Caesars is trying to reorganize $18.4 billion of its debt load by putting its chief operating unit, Caesars Entertainment Operating Corp (CEOC), through chapter 11 bankruptcy.
But it is also being sued by CEOC's lower tier creditors who accuse its reorganization plans of favoring the interests of its controlling private equity backers over theirs.
CIE Part of "Asset-Stripping" Claims
Moreover, they accuse Caesars of fraudulently transferring valuable assets from CEOC to other operating units, leaving CEOC holding all the debt and with no means to repay it.
A recent court examiner's report sided with the creditors and stated that potential damages for their claims could range from $3.6 billion to $5.1 billion.
The creditors allege that CEI is one of the assets transferred out of their grasp, which would make any deal for its sale extremely difficult while the legal action is unresolved.
For all its untainted success over the past few years, CEI could well find itself sucked into its parent's messy bankruptcy proceedings, one way or another.