Caesars Entertainment Nearing $1 Billion Deal to Buy Two Indiana Racinos
Posted on: November 16, 2017, 06:00h.
Last updated on: November 16, 2017, 02:30h.
Fresh out of bankruptcy, Caesars Entertainment is reportedly ready to go on a spending spree. The Nevada casino conglomerate is said to be in negotiations with Centaur Gaming to acquire its two Indiana racetrack casinos, Hoosier Park and Indiana Grand.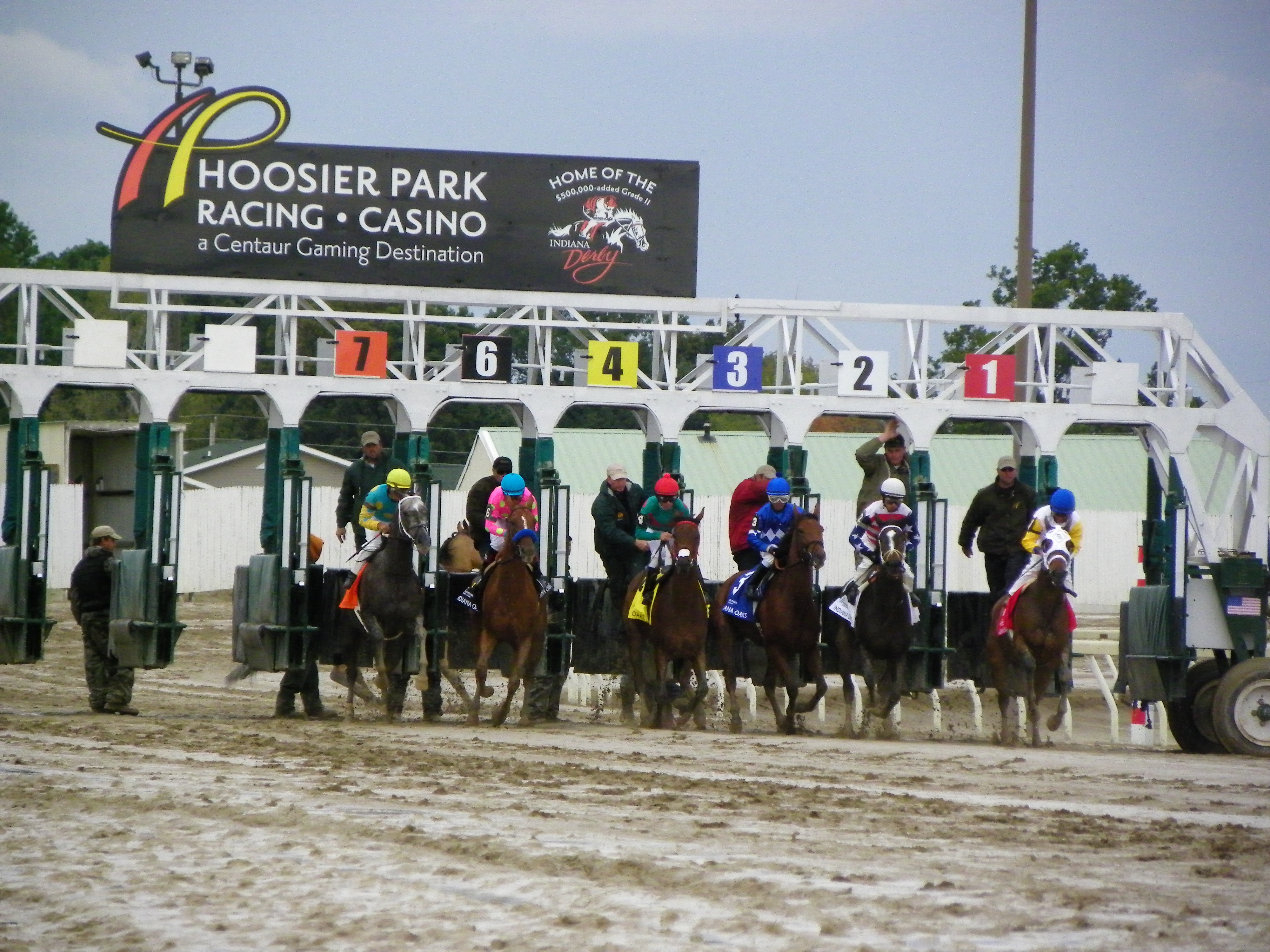 The acquisitions, according to Bloomberg, are expected to cost Caesars more than $1 billion. Gaming operations at the two tracks generated $480 million last year.
Caesars and Centaur haven't confirmed the buyout rumors. Should the purchase go through, Centaur's holdings would be reduced to three off-track betting facilities.
Hoosier Park and Indiana Grand offer slot machines, electronic table games, and video poker. They are the only two parimutuel facilities in the state. In addition to the racinos, Indiana is home to nine riverboat casinos, and two land-based venues.
Caesars already owns two Indiana riverboats, the Horseshoe Hammond and Horseshoe Southern Indiana.
Caesars Entertainment emerged from bankruptcy in October by consolidating with one of its subsidiaries, Caesars Acquisition Company. The restructuring allowed Caesars to eliminate $10 billion in debt from its books. Creditors that took the financial hit now control a real estate investment trust (REIT) that owns 18 properties, including Caesars Palace Las Vegas, Caesars Atlantic City, and Bally's Atlantic City.
Racinos, Not Casinos
If Caesars Entertainment secures the two Indiana racetrack casinos, the company might be walking a fine line around Indiana gaming laws that prohibit ownership of more than two casinos. Indiana's gaming statute states, "A person may have up to a one hundred percent ownership interest in not more than two riverboat licenses."
Hoosier Park and Indiana Grand aren't riverboats, however, which might allow Caesars to bypass the gaming law.
"The commission has been pretty lenient in letting real estate investment trusts run by gaming companies be involved in the ownership of casinos," Indiana Gaming Insight publisher Ed Feigenbaum told the Indianapolis Business Journal. "There are new realities in the gaming business and the regulatory commissions have seemed to recognize this and been willing to do things within the pragmatic market context."
The Indiana Gaming Commission will need to sign off on the acquisition for Caesars to begin owning and operating the racinos. Commission Deputy Director Jennifer Reske said the agency hasn't received any notification of a transaction from Caesars or Centaur.
The two racetracks have been exempt from the state's $3 per person gaming admission tax that the commercial casinos have been forced to pay. However, the state repealed the law this year to help the casinos, which have seen revenues decline over the last decade, in favor of an additional three percent tax on their gross gaming win.
Caesars Future
Caesars' potential acquisition of the two Indiana racetracks would be the first major deal the company's made since formally emerging out of bankruptcy last month.
CEO Mark Frissora said earlier this year that the corporation would focus on expanding Caesars' non-gaming assets. Part of that objective is partnering with hotel companies that are interested in using the Caesars brand and its loyalty rewards program.
The Indiana racetracks seemingly goes against Frissora's earlier made claim.
Similar Guides On This Topic
Latest Casino Stocks:
Retrieving stocks data...
Retrieving stocks data...
Retrieving stocks data...
Retrieving stocks data...
Retrieving stocks data...