Caesars Entertainment First Casino Operator to Join Global Initiatives to Combat Human Trafficking
Posted on: January 4, 2019, 12:46h.
Last updated on: January 4, 2019, 12:46h.
Caesars Entertainment is the first casino operator to sign the ECPAT Tourism Child-Protection Code of Conduct and join the International Tourism Partnership (ITP) to end human and child trafficking.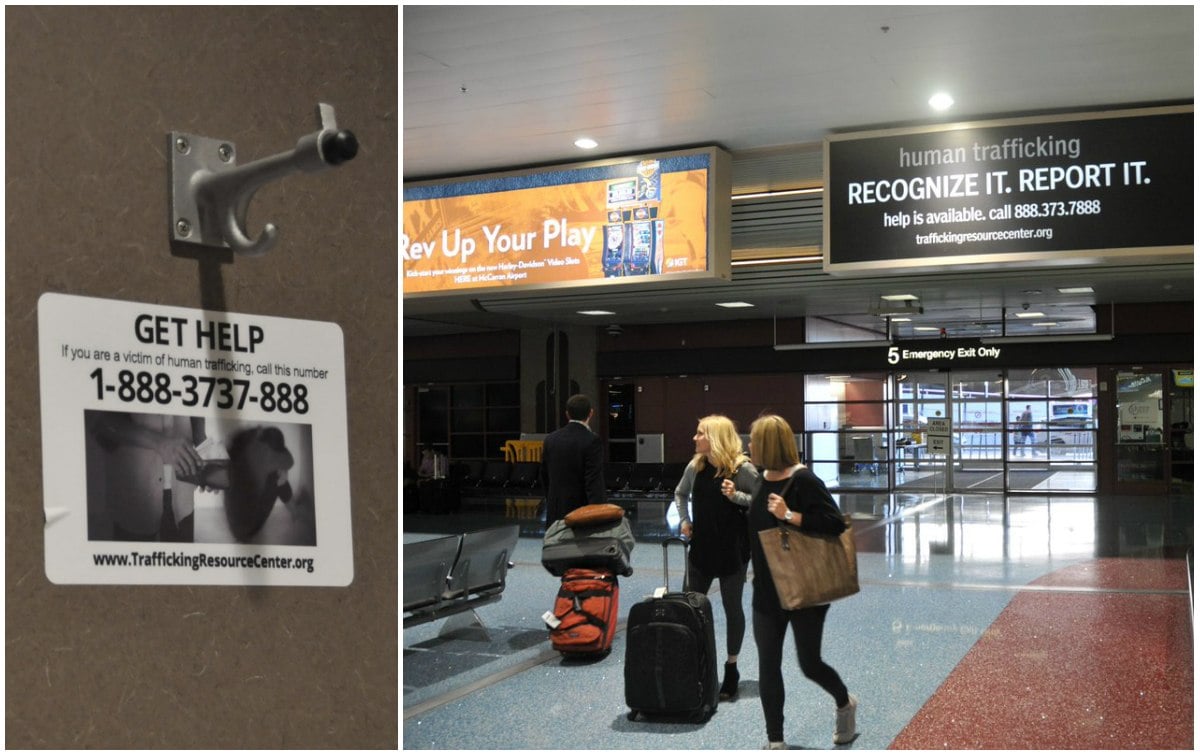 Known as "The Code," companies that join the ECPAT mission are given a framework to provide training to their employees to detect and thwart human trafficking. Other Code signees include hotel brands Hilton, Marriott, and Hyatt, and travel companies such as Delta and Uber.
Caesars Executive VP of Public Policy and Corporate Responsibility Jan Jones Blackhurst said the goal is to eradicate "sex trafficking and all other forms of human trafficking" in the gaming industry.
The ITP is an organization of hotel companies that brings industry executives together to "share ideas, build relationships, and work collaboratively." The Partnership has various goals, but one is to stop human trafficking.
Modern Day Slavery
Caesars Entertainment is the first casino operator to sign "The Code" and join forces with the ITP, but it isn't the only gaming giant working to end human trafficking.
MGM Resorts' subsidiary in Macau announced a year ago this month that it had signed the Mekong Club pledge, a Hong Kong nonprofit that is actively disrupting modern slavery. And in August, Las Vegas Sands unveiled its own "comprehensive global initiative" dubbed "Project Protect" that seeks to strengthen safeguards to make sure the company's casinos around the world aren't being used as trafficking channels.
"Human trafficking is modern-day slavery and involves the use of force, fraud, or coercion to obtain some type of labor or commercial sexual act." -US Department of Homeland Security
Human trafficking is a highly profitable crime, and is estimated to generate $150 billion in annual income for those engaged. There are said to be 45.8 million people enslaved at this very moment, and that's thought to be the highest number in the history of the world.
Casinos have long been used to launder money – another area operators continually work to block – but the resorts are also presumed to be utilized by human traffickers. Homeland Security says truck stops, hotel rooms, and nightclubs are some of the more common areas where abductees are trafficked into slavery.
To report suspected human trafficking in the US, dial 1-866-347-2423. Tips can also be submitted online at www.ice.gov/tips.
Appeasing Japan
The world's largest casino operators continue to focus on Japan where the country is readying the bidding process to award three commercial gaming licenses. The biggest players – Sands, Caesars, MGM, and Wynn – are doing everything in their power to put their best foot forward to woo over Japanese lawmakers and convince them that they're best suited for licensure.
Japan lawmakers have said only those gaming operators that "have high morals, a sense of responsibility, and a clean nature" will be considered. Caesars' commitment to ending human trafficking plays into that mandate.
Of the nearly 46 million people currently enslaved, the majority are in China, South Korea, Taiwan, and India.
In China's Macau, the richest gambling hub on planet Earth, prostitution is widespread and legal. However, women (and men) are still often coerced or forced into the industry against their wills.
The US Department of State reports that Macau has not met minimum standards to eliminate human trafficking.