Caesars Entertainment Facing Ruin After Court Ruling
Posted on: July 23, 2015, 03:04h.
Last updated on: July 23, 2015, 03:05h.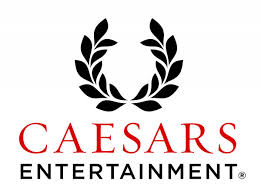 Caesars Entertainment, the global casino operator and owner of the World Series of Poker (WSOP), could be on the brink of bankruptcy following an unfavorable court ruling.
With spiraling debts and pending lawsuits threatening to bring down the beleaguered company, Caesars' owners, Apollo Global and TPG Capital, decided to split its assets into three operating units back in January.
The largest of these units, Caesars Entertainment Operating Co, was subsequently put into Chapter 11 bankruptcy in an attempt to ease the financial burden on the other two units.
Unfortunately, however, this move backfired when creditors sued the company's parent company.
Creditors Want Their Money
In filing lawsuits against Caesars, affiliates of Centerbridge Partners, Oaktree Capital Management and Appaloosa Management, stated that the move was necessary in order to determine the financial stability of the operating unit.
Arguing their case in both New York and Delaware, the creditors said that filing the lawsuits would allow them to gauge Caesars' debt guarantees.
However, in response, Caesars legal team told US Bankruptcy Judge Benjamin Goldgar this week that the lawsuits are without merit and would only serve to jeopardize the company's push for solvency.
Arguing for a stay, Caesars stated that a favorable ruling by the judge was "critical" to reaching a consensual overhaul of the unit's $18 billion debt. 
Unfortunately, Judge Goldgar didn't share this sentiment and, ultimately, ruled against staying the lawsuits which means the creditors are now able to pursue their debts against Apollo and TPG.
The ruling, which was delivered in unexpectedly quick time, reportedly took many in attendance by surprise.
WSOP Could be in Jeopardy 
According to a quote obtained by the New York Post, many of the lawyers in attendance raised a wry smile when the verdict was read out while some sat opened mouthed at the speed in which Goldgar came to a conclusion.
"The judge said I'm going to post my ruling this afternoon, but the request for a stay is denied. You saw 75 percent of the lawyers in the courtroom grinning — and 25 percent saying what the f–k just happened," said an attending lawyer. 
What happens now for Caesars Entertainment is unclear.
It still has a trial in New York scheduled for December which it believes it has a strong chance of winning.
However, if this one goes against the company then it could find itself all-in and out of luck.
If this was to happen and Caesars was forced to dissolve or sell its assets, then it could throw the future of the WSOP into uncertainty.
Although it's likely another company would make a move for the festival, a change of ownership would likely mean a change of venue at the very least.