Bwin.party to Sell Social Gaming Business Win
Posted on: January 4, 2015, 10:00h.
Last updated on: January 5, 2015, 08:49h.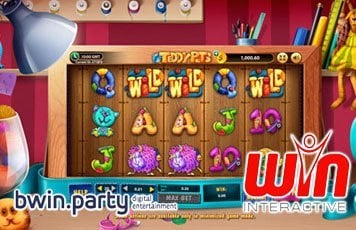 Bwin.party has announced the imminent sale of its loss-making social casino gaming arm, Win, to an as-yet-unnamed company.
Despite the meteoric rise of the social gaming sector, which has become a multi-billion-dollar global industry in just a handful of years, Win has been far from a success story for bwin.party, which is expected to report a loss of $8.5 million for social gaming in 2014.
The social gaming industry is still growing, with an estimated 200 million people currently playing social games online and the most optimistic analysts predicting that the value of the market will double over the next five years, and could be worth $17.4 billion by 2019.
However, as the market establishes itself and matures, growth has slowed, and a handful of big players now dominate the market, making it difficult for the companies that caught on late.
Bwin announced its first foray into the social gaming market in mid-2012, with an investment of $50 million over the following two years, which funded the establishment of Win, as well as the acquisition of a number of assets from developers Velasco Services Inc and Orneon Ltd.
By contrast, Caesars Interactive Entertainment (CIE) announced a bold push into the fledgling but rapidly-growing market more than a year earlier, with an eyebrow-raising $80 million purchase of small Israeli developer Playtika and has made several significant acquisitions since.
Results Disappointing 
CIE's intention, proclaimed CEO Mitch Garber at the time, was to become, "the number one in casino and social games on Facebook."
And, while CIE's parent company struggles with underperforming land-based casinos and attempts to renegotiate an all-time industry high debt while contemplating bankruptcy for one of its subsidiaries, CIE is now the market leader in social casino games, with 21 percent of the market, one of the few recent success stories for Caesars.
2014 has been a torrid year for bwin.party. The company, along with the Borgata, may be the market leader in the New Jersey online gaming space, but it's a tiny space compared to the European sportsbetting market, bwin's bed and butter, and results there have been disappointing.
Rumors were swirling as far back as last June that a sale of all or part of the company's assets was in the cards, which bwin was quick to deny.
Negotiations Continuing
However, rumors resurfaced again in late November when market chatter suggested that a $1.2 billion takeover by Amaya Gaming was being prepared, while other rumors named software giant Playtech as the potential buyer.
Bwin was forced to respond, this time confirming it had "entered into preliminary discussions with a number of interested parties regarding a variety of potential business combinations with a view to creating additional value for bwin.party shareholders."
These discussions are continuing, it said this week. "We are in active discussions regarding the sale of Win, the group's social gaming business and expect to make a further announcement shortly," the company explained. "The group is continuing its discussions with several parties regarding a variety of potential business combinations with a view to creating additional value for bwin.party."