Britney Spears Inks $500K Per Show Deal With MGM Resorts' Monte Carlo Park Theater
Posted on: July 3, 2018, 12:45h.
Last updated on: July 3, 2018, 12:47h.
Britney Spears is ready to do it again in Las Vegas, with insider sources confirming that the pop superstar has reached a deal with MGM Resorts to pay her $500,000 per show for a two-year contract beginning in 2019.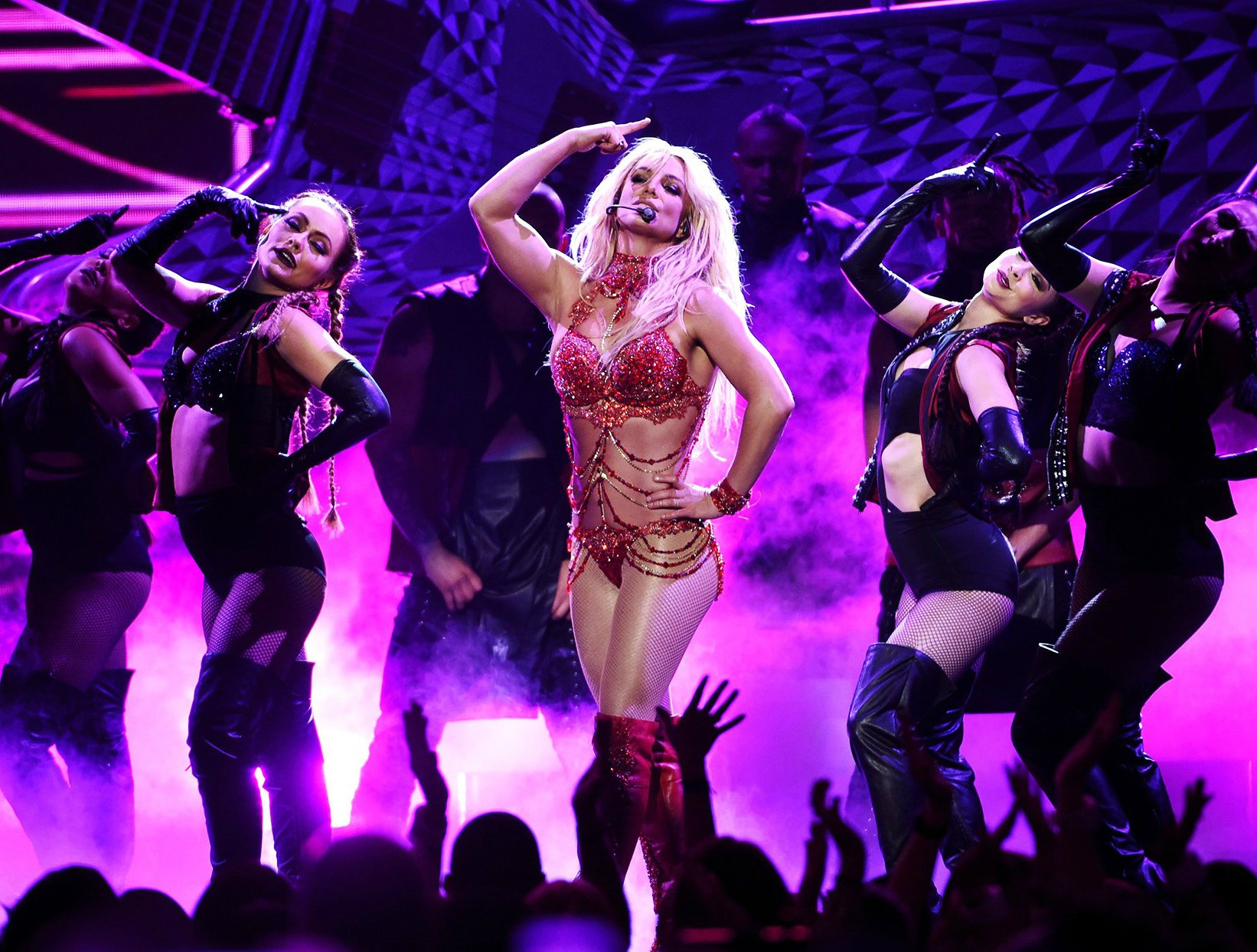 Spears' four-year run at Planet Hollywood's Axis Theater (now renamed the Zappos) came to a close on New Year's Eve after 249 performances. The residency sold upwards of $138 million in ticket sales, and while Caesars Entertainment refused to disclose just how much the star made per show, Forbes estimates it was just shy of $500,000.
According to the UK's Daily Mirror, MGM offered the 36-year-old a slight pay raise to bring her to that half-million per night salary. The Las Vegas Review-Journal said its sources close to Spears' team have confirmed the reports as accurate.
In January, MGM and Britney were already rumored to be in discussions. Spears is expected to perform at Park MGM's 5,200-seat theater for the two-year residency.
At a half-million dollars per show on 5,200 seats, MGM will need to sell out the venue at an average ticket price of $92.15 just to break even with its headliner. Paired with the tens of thousands of dollars in production costs, tickets won't come cheap.
Not a Baby Anymore
Though MGM and Spears have yet to confirm the residency, multiple news outlets are reporting that it's basically a done deal. "Britney has pretty much verbally agreed," a source told the Mirror.
Her return in Las Vegas will likely come in early 2019, which will mark the 21st anniversary of her debut studio album "…Baby One More Time." Yup, we too are feeling incredibly old right about now.
The album put her on the map for good, with memorable hits such as the album's namesake, "You Drive Me Crazy," and "Sometimes."
Spears will embark on a summer tour around the United States and overseas beginning mid-July. She'll play at two MGM Resorts-owned properties: Maryland's National Harbor (July 12-13) and Atlantic City's Borgata (July 19-21).
Other casino resorts she's booked into include the Mohegan Sun in Connecticut (July 15) and Pennsylvania's Sands Bethlehem (July 17).
Strip High Rollers
The $500,000 per show deal, if realized, would sit Spears as one of the highest-paid entertainers on the Las Vegas Strip. Numerous reports have surfaced in recent months regarding a similar deal for Adele, but thus far, have remained only rumors.
Elton John's Million Dollar Piano at Caesars Palace reportedly paid him more than a half-million per show. Sources told TMZ that Sir Elton's contract awarded him 88 percent of the door. The 71-year-old's show ended in May.
No entertainer has been more synonymous with Las Vegas in recent memory than Celine Dion. She, too, reportedly cashes around $500,000 per performance. Dion has performed over 1,100 times in Las Vegas and generated ticket sales in excess of $633 million. She is currently on summer hiatus, but returns to The Colosseum at Caesars Palace in October.
Net Worth of Singing Megastars
When it comes to singing for your supper, longevity in the business and ancillary business enterprises (including merchandising sales) count. A rundown of some who fit both categories:
Britney Spears, age 36: $220 million
Beyoncé , age 36: $350 million
Celine Dion, age 50: $380 million
Dolly Parton, age 72: $500 million
Mariah Carey, age 45: $535 million
Madonna, age 59: $580 million
Source: wealthygorilla.com