Brentford's Thomas Frank Opens Up on Ivan Toney Soccer Betting Scandal
Posted on: March 21, 2023, 02:26h.
Last updated on: March 22, 2023, 01:41h.
Brentford FC manager Thomas Frank says the six-month ban England's Football Association (FA) is expected to hand down to striker Ivan Toney for gambling infractions will be like a "prison sentence" for the troubled soccer star.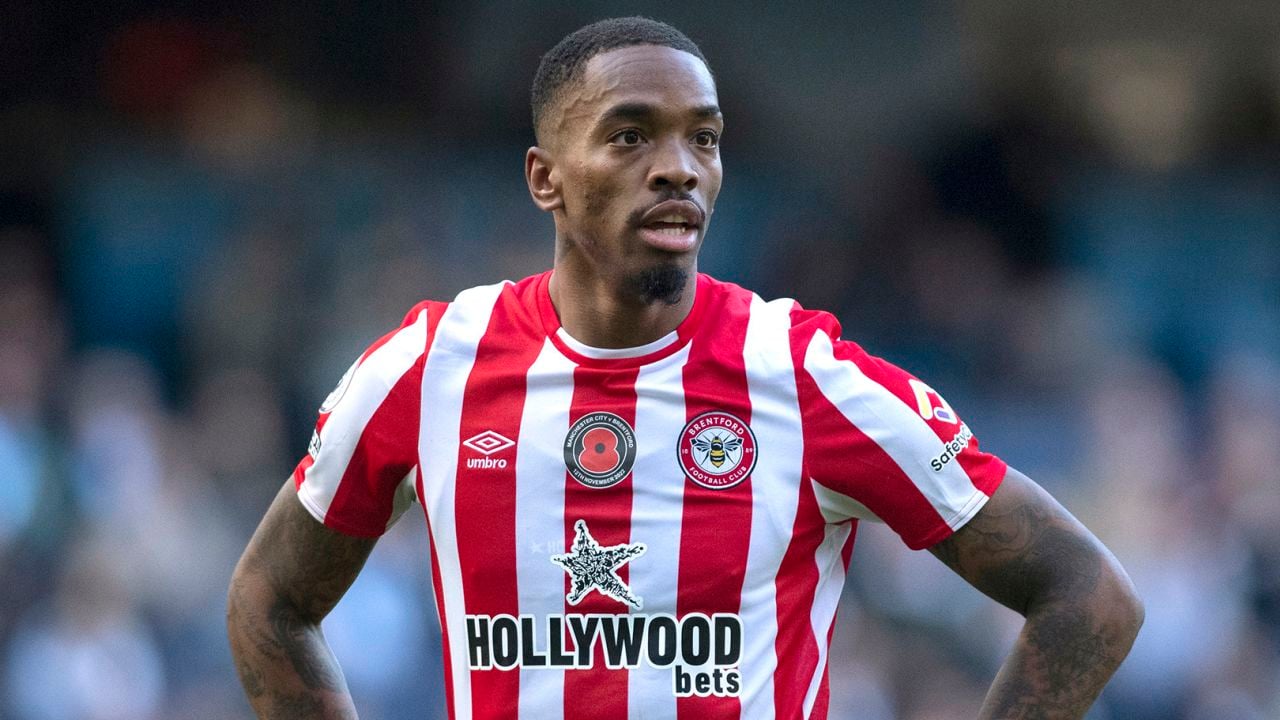 Frank criticized the "mixed messages" around gambling in English soccer in his first time speaking about the looming ban. He also said it was "unbelievably hard" that Toney would be punished, but says he had to suffer racist abuse every day.
I understand that they are two separate things and that being racially abused is not mitigation for gambling, but it still feels like a confused message," Frank told The Daily Mail. "It is hard when it feels as if Ivan is going to be punished more severely for what he is alleged to have done than people who are abusing him."
Last week, Antonio Neill, 24, became the first person to be banned from every soccer stadium in the UK after being convicted of racially abusing Toney on social media. The ban will last three years and includes a suspended prison sentence.
Toney, 26, has been charged with 262 gambling violations. These are related to betting activity that occurred before he signed for Brentford in August 2020. There is no suggestion he ever gambled on or against his own team.
FA Rules 
Under FA rules, players are prohibited from betting on soccer games globally, whether they are involved in them or not. They are also forbidden to bet on any matter related to soccer, including player transfers, and from passing on privileged information to third parties.
Frank believes that the commercial relationship that persists between gambling companies and soccer confuses this message. Players need more education from the FA, and teams need to reexamine those relationships, he told The Mail.
Gambling Brand on Jersey
Every time Toney runs out onto the field for Brentford, he has the brand of jersey sponsor Hollywood Bets splashed across his chest.
When Ivan runs out with the name of our sponsor on his shirt, it sends mixed signals to everyone that football allows betting companies," Frank said. "There should be some rules from the government to prevent that. There is better gambling awareness now and safe gambling but there is much to be done."
In fact, the UK government has been examining the possibility of banning betting advertising around soccer as part of long-awaited gambling reforms. It's expected to agree to an EPL proposal for a self-enforced ban on front-of-jersey sponsorship as part of a compromise deal.
Meanwhile, despite impending sanctions, Toney has been recalled to the England team ahead of its upcoming European Championship qualifiers against Italy and Ukraine this week.
He currently ranks as the third-highest scorer in the EPL this season with 18 goals.