Breakout Coin, New Gaming Cryptocurrency, Launches Coinsale
Posted on: June 14, 2016, 09:21h.
Last updated on: June 14, 2016, 09:21h.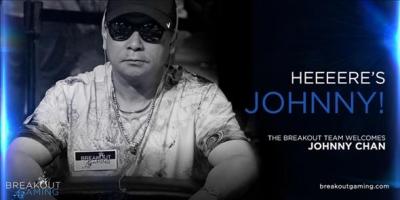 Breakout Coin, the first ever digital currency devoted to online gaming, launched a "coinsale" today on the Bittrex Exchange today (Tuesday, 15 June), offering members of the public the chance to buy up the new digital currency in the hope that its stock will rise; kind of like an initial public offering.
A total of 6,627,494 Breakout Coins (BRK) will be offered for bitcoin at a base price of no lower than 0.00022222 BTC, and will bring the total number of BRK in existence to 19,500,000, according to organizers.
Early birds will get a super-bonus of 25 percent for all purchases made in the first hour, with bonuses continuing at 15 percent, 10 percent, and 5 percent for first, second and third weeks of the sale, respectively.
Breakout Poker 
Breakout Coin is the brainchild of a group of cryptocurrency and gaming experts, and aims to offer seamless in-game payments anywhere in the world. The group also separately operates Costa Rica-based Breakout Gaming, which hopes to be the first ever online gambling platform to be powered by a cryptocurrency.
Breakout Gaming recently launched its own play money online poker site, BreakoutPoker.net, which has recruited famous poker players like Johnny Chan, Jennifer Harman, and Ted Forrest as spokespeople. The site hopes to start using the new currency once it begins trading on exchanges at the beginning of July, on immediate completion of the coinsale.
Breakout Gaming has also said that it wants to be the first fully-regulated cryptocurrency gaming platform when it launches real-money BRK gambling. In 2014 it said it had applied for a license with the Kahnawake Gaming Commission, although no formal announcement of licensing has been made by either party.
BRK Esports and Video Gaming Coming Soon
Also in the cards for Breakout Gaming is an esports site, BreakoutPVP, a full digital game download store accepting BRK.
"The online gambling industry generates over $42 billion in worldwide revenue annually, with another $96 billion in the video gaming space, which is holding its annual E3 event in Los Angeles this week," said co-founder Paul Kim. "Breakout Coin will be used to denominate many of our gaming properties, and will be accepted at all of them, including our soon-to-launch eSports platform and our full digital game download store."
Breakout Coin initially held a coinsale in late 2014, but the results were disappointing, a fact that head of marketing Gian Perroni put down to bad timing.
"When we first launched our coinsale, Bitcoin was in a free fall, which cast a chill with potential purchasers, not only for our project but for the crypto community in general," he told CoinDesk.