Brazilian Olympic Committee President Allegedly Orchestrated Millions in Bribes for Rio Summer Games
Posted on: September 6, 2017, 10:00h.
Last updated on: September 6, 2017, 08:06h.
The head of the Brazilian Olympic Committee (BOC) is being accused by his own country, as well as federal officials in France, of buying votes in Rio de Janeiro's successful bid to host the 2016 Summer Games.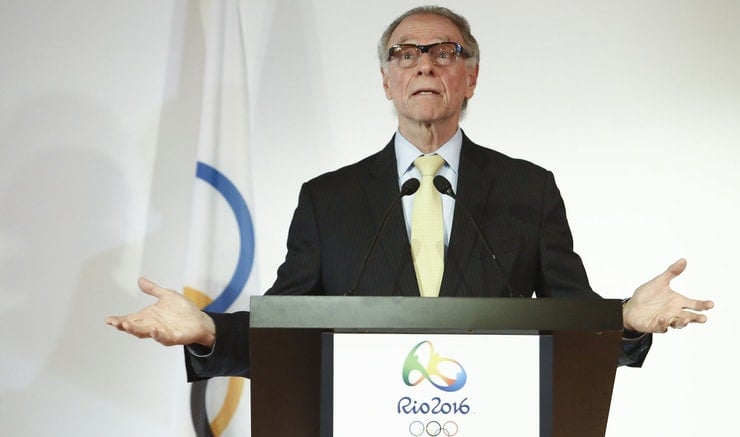 The developments this week add more disgrace to the international sporting world. FIFA, the governing body of soccer and the World Cup, has lost all credibility in recent years after the US Department of Justice exposed routine racketeering, money laundering, and bribery within the organization.
The World Cup is the most bet upon sporting event in the world. Every single match, both during the qualification rounds and throughout the 64 tournament competitions, receives betting activity at Nevada sportsbooks and even more so overseas.
The Olympics, however, isn't a massive betting event at Las Vegas sportsbooks, although Nevada oddsmakers were given the right to offer lines on the 2016 Games for the first time since 2000. Still, it's estimated that $1 billion is wagered both legally and illegally each Olympics.
Despite scandal after scandal, including safety and cleanliness concerns, as well as inadequate infrastructure, International Olympic Committee (IOC) President Thomas Bach championed Rio's success during last summer's closing ceremonies.
"These Olympic Games are leaving a unique legacy for generations to come," Bach opined in August 2016. "History will talk about a Rio de Janeiro before and a much better Rio de Janeiro after the Olympic Games."
Rio Corruption
A seizure of BOC President Carlos Nuzman's estate in Rio was conducted Tuesday morning by Brazilian and French authorities. Investigators say they recently uncovered massive international corruption that allegedly involves the exchanging of financial bribes for at least one IOC vote.
Rumors of corruption have surrounded the IOC since Brazil was awarded the Sumer Games in 2009. It was seven years ago when recently inaugurated President Barack Obama, massively popular at the time, campaigned globally to bring the 2016 Summer Olympics to his hometown of Chicago.
The Windy City was seen as a frontrunner. Many UK bookmakers, legally allowed to take bets on winning bids for both the Olympics and World Cup, agreed, and had Chicago as a favorite.
The notion that behind closed doors, executives linked to the IOC and FIFA are colluding for their own self-interests is disappointing to all, but financially upsetting to bettors who might have otherwise correctly picked a host city.
In addition to Chicago, Rio was also a strong contender, as bringing the Olympics to South America generated much enthusiasm. And in the end, the Brazilian city was the victor on the third vote (66-32), after initially losing in the first round. 
Money Trails
Although the Brazilian economy was flourishing in 2009, Rio had little adequate infrastructure to host the Olympics. Local officials, according to investigators, saw money to be made.
The Associated Press reports that law enforcement agencies believe Nuzman orchestrated a $2 million payment from Brazilian businessman Soares Filho to Lamine Diack, the latter being the then-president of the 215-member International Association of Athletics (IAFF). Diack, a powerful international sports leader, is the subject of numerous corruption investigations.
Law enforcement said today they can trace $2 million from Caribbean bank accounts to an account controlled by Diack's adult son. Filho allegedly wanted Diack's vote for Rio so he could win billions of dollars in construction contracts required to build the complex stadiums and housing facilities. How would he get them? By paying off then-Rio Mayor Sergio Cabral, who is thought to have taken $10 million from Fihlo. 
While one IOC vote might not seem like a lot, IOC delegations tend to vote in blocs, and Diack is thought to have held much influence over some of his IOC colleagues. 
Cabral was sentenced to 14 years in prison last year on corruption charges and embezzlement of $80 million dollars.